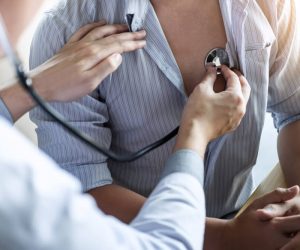 Top Rated Inpatient Drug Rehab Centers in Florida
Amid an active drug addiction, it is easy to feel like you are alone and as if no one understands the depths of your addiction. You know you want to get sober, but there always seems to be something that life puts in the path that prevents you from being able to fulfill your hopes for sobriety. Regardless of the strategies you have used at home, you seem to find yourself continuing to use drugs and wonder what the answer is to get out of this loop of addiction. The best solution is to locate the best inpatient drug rehab centers in Florida and utilize their services to heal from the emotional wounds and traumas in your past that have influenced your addictive behaviors.
If you or a loved one are struggling with addiction, call WhiteSands Alcohol and Drug Rehab today at 877.969.1993 to learn how we can help.
What Is Inpatient Drug Rehab?
Inpatient drug rehab allows patients to reside in a safe and secure residential facility in Florida. You will have 24/7 access to a compassionate team of men and women who are available to provide you with a listening ear and emotional support as you go through your drug rehab program. Your program will consist of individual and group therapy sessions that utilize evidence-based therapy methods for healing. During your stay, you will be provided with life skills guidance and tools for relapse prevention through educational seminars and one-on-one support with a life skills guide.
Who Is Inpatient Drug Rehab For?
If you need a clean break from your home environment to give full attention to your drug rehab program, then choosing an inpatient drug rehab will facilitate optimal healing for your addiction. Often, patients need an opportunity to remove themselves from the people and situations that trigger their drug use to focus on forming their new way of life.
What to Look for in the Best Inpatient Rehab Centers for Alcohol and Drugs
When you are preparing to enter a drug rehab program, you will want to know that the level of care you receive targets a holistic approach to healing. Addiction treatment is more than just removing drugs from your life, and it requires making a complete lifestyle change. The best inpatient drug rehab centers in Florida will teach you new coping methods, therapeutic healing, and fulfillment through the services offered within the facility. The main areas you want to look for in the best inpatient drug rehab centers in Florida are:
Quality of Care
It is essential to know the therapeutic modalities offered within a treatment center. Using one method of therapy won't work for everyone. To speak to your needs and situation, you will require different therapeutic techniques such as traditional, evidence-based talk therapy, holistic therapy, and recreational/ experiential therapy. WhiteSands Alcohol and Drug Rehab offers patients an individualized approach to addiction treatment that will utilize different therapeutic processes for healing.
Quality of Service
The best inpatient drug rehab centers in Florida should provide patients with a healthy balance of therapeutic sessions and time for leisure activities. A healthy life in recovery means having a healthy mix of work/school commitments and time for self-care and enjoyment. Choosing a rehab center that provides with your exceptional recreational amenities will not only give you opportunities to unwind and have fun. Still, it will also broaden your chances of getting to know other patients to create a solid foundation of support in the recovery community. Lastly, you will want to know that the meals you are provided are nutritious options that will help replenish your body of prior vitamin deficiencies and spark your tastebuds interest.
Accommodations and Amenities
WhiteSands Alcohol and Drug Rehab offers our patients a private room with a full private bathroom and a tv in each room for their comfortability. Choosing a treatment center that gives you the comforts of home and ample space to rest and rejuvenate while increasing your chances of success in your treatment program.
Follow up Services
Inpatient rehab is merely the first step in your recovery journey. The most crucial time for emotional support is when you transition from inpatient drug rehab back into your home environment to solidify your change towards sobriety. Having consistent help from therapists in individual therapy sessions and support groups will allow you to work through any challenges that come up as you apply what you have learned from inpatient drug rehab to your new life of sobriety.
Why WhiteSands is the Best Inpatient Drug Rehab Center in Florida
WhiteSands Alcohol and Drug Rehab have been ranked among the best inpatient drug rehab centers in Florida for the exceptional detail given to each of our patient's treatment programs. Newsweek Magazine has ranked us as the best inpatient drug rehab center in Florida.
We offer our patients individualized drug rehab plans that are centered around your unique story and needs. Along with targeting your substance use disorder, our counselors are highly trained in supporting patients' work through dual diagnosis treatment that targets any co-occurring mental health or physical health conditions.
We strongly believe that each person has a right to heal from addiction and transform your life. Your unique circumstances will be factored in as we apply our multi-approach to treat their addiction. Throughout your drug rehab program, you will learn how dependence has impacted all areas of your life and learn new methods of emotional regulation and self-awareness around how best to work through difficult or triggering emotions and situations. Call one of our friendly staff at WhiteSands Alcohol and Drug Rehab today to hear more about the inpatient drug rehab program offered within our center that far surpasses other industry-standard rehab centers.
If you or a loved one needs help with abuse and/or treatment, please call the WhiteSands Treatment at (877) 855-3470. Our addiction specialists can assess your recovery needs and help you get the addiction treatment that provides the best chance for your long-term recovery.