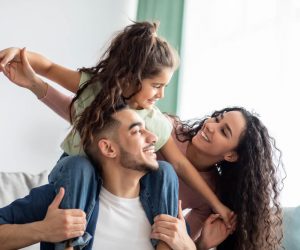 Addiction Is a Family Disease and Affects Those Closest to the Individual
As a graduate of the treatment programs at WhiteSands Alcohol and Drug Rehab in Orlando, Jacqueline cannot thank the therapists, counselors, and clinicians enough for her success in recovery.
"I want to give a huge thank you to WhiteSands Orlando!" states Jacqueline. "My family and I are beyond grateful for the experience you shared with us!"
Addiction is a family disease and affects everyone who shares a close relationship with the addict. It is not just the sufferer struggling; it's the entire family.
WhiteSands Alcohol and Drug Rehab in Orlando and our other Florida locations have helped over 10,000 addicts successfully overcome and manage their disease of addiction. By providing personalized and comprehensive treatment programs designed based on the patient's unique needs, they have every opportunity to be successful in lasting sobriety.
They eliminate the generic and institutionalized treatment framework as this does not consider any underlying conditions, which are often the addiction's driving force and root cause. By determining the foundation of the habit, a program can be crafted based on the particular struggles the individual is facing.
If you or a loved one are struggling with addiction, call WhiteSands Alcohol and Drug Rehab today at 877.969.1993 to learn how we can help.
A Truly Life-Changing Experience
Once the intake staff completes an in-depth patient assessment, they will determine if the facility is the right fit for you. The facility specializes in treating most drug and alcohol addiction as well as mental health disorders.
"If you need help or are unsure if you do, this is the best place to figure that out," mentions Jacqueline about her experience at WhiteSand Alcohol and Drug Rehab in Orlando.
Some of the specialized programs that are offered through WhiteSands are:
Medically assisted detoxification
Medication-assisted treatment (MAT)
Dual diagnosis treatment
Dialectical behavioral therapy (DBT)
Cognitive-behavioral therapy (CBT)
Eye movement desensitization and reprocessing (EMDR)
Holistic means to recovery (boxing therapy, yoga, meditation)
Aftercare and outreach facilitation
Our treatment facilities offer a full continuum of treatment options and all levels of care. When patients are stabilized on both a physiological and physical level, they can tackle sobriety with reassurance and confidence.
Ongoing Aftercare Support
"Thanks, Ozzy and Gina!! Beyond remarkable experience", says Jacqueline with enthusiasm.
WhiteSands Alcohol and Drug Rehab in Orland and our dedicated team keep in close communication with patients even well after being discharged from inpatient treatment. We understand that addiction is a relapsing disease and part of recovery. Ongoing support, aftercare, and outreach provide patients with guidance so they can make sound choices when it comes to temptation, urges, and cravings. When trigger management skills and relapse prevention techniques are reinforced, patients receive continuous guidance and support, which is imperative to abstinence from drug and alcohol abuse.
"Thanks, Ozzy and Gina!! Beyond remarkable experience," Jacqueline says with enthusiasm.
If patients do not feel ready to enter everyday civilian life, sober homes and transitional housing provide structure and support during the transitional period. It is inherently overwhelming to enter day-to-day life post-treatment as a sober individual, and navigating daily tasks can come with a certain amount of duress. Supportive housing is an excellent alternative to going back to a home environment and provides the direction and structure patients need while also giving them the freedom to seek employment, go back to school, or attend to life obligations.
If you or someone close to you is struggling with a drug or alcohol abuse problem, get in touch with the WhiteSands Alcohol and Drug Rehab in Orlando team today.
If you or a loved one needs help with abuse and/or treatment, please call the WhiteSands Treatment at (877) 855-3470. Our addiction specialists can assess your recovery needs and help you get the addiction treatment that provides the best chance for your long-term recovery.