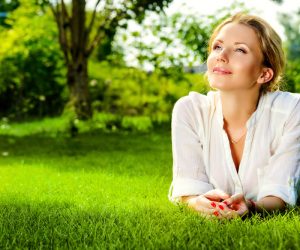 What Is MAT Drug Rehab?
MAT, also known as medically assisted treatment, has helped countless people throughout the Orlando area and country. This form of treatment incorporates certain forms of medication into your treatment program to make the process of both coming off your drug or drink of choice and managing the after-effects of this decision easier way. The duration of a MAT drug rehab in Orlando can vary depending on several factors, including the severity of your addiction. Although many people mistakenly believe that a MAT program is a "shortcut" to working through your addiction, the reality is that MAT is an incredibly effective way to combat your addiction. It has given numerous people a better opportunity to establish their addiction and live a healthier and more fulfilling life. Please keep reading to see how our MAT drug rehab for Orlando residents can help you.
If you or a loved one are struggling with addiction, call WhiteSands Alcohol and Drug Rehab today at 877.969.1993 to learn how we can help.
What Medications Are Used in MAT?
Many different types of medications can be incorporated into your MAT plan. However, it's important to remember that certain drugs are specific to the disease as well as the severity of it. When you initially reach out to our intake team, you must explain the extent of your addiction. Although this may feel awkward or uncomfortable, this information is vital for us to know because it will help us plan for your long-term recovery program.
MAT for Opioid Rehab
The primary forms of medications used during opioid rehab include Buprenorphine, Methadone, and Naltrexone. These medications are specifically designed to help a person manage the pain and discomfort they may feel when going through initial withdrawal and any after-effects during their treatment. However, it's essential to remember that you have to be dedicated to staying away from any opioid use for this medication to be effective. If you use opioids while consuming these medications, you put yourself in a potentially fatal position.
MAT Alcohol Rehab
MAT alcohol rehab and MAT for opioid rehab are very similar in many ways. However, the medication used in a MAT alcohol rehab may be slightly different. Certain drugs are targeted explicitly for those addicted to alcohol, such as acamprosate and disulfiram. Naltrexone is an example of a medication that can be used for both opioids and alcohol. Medication such as acamprosate can only be given to a person removed from alcohol consumption for at least five days, while other medications can be started immediately. Before you begin your treatment program, we will speak with you in more detail regarding your options in terms of medication.
Combining MAT Drug Rehab with Therapy for the Best Results
It's important to remember that the plan for MAT drug rehab near Orlando should always be partnered with a comprehensive treatment program that includes different forms of therapy. For example, actively participating in group therapy will help you connect with other people who may feel the same way you do about certain aspects of their life or their recovery in general. On the other hand, individual therapy will allow patients to connect on a personal level to further understand the root cause of their addiction.
At WhiteSands Alcohol and Drug Rehab, we allow our clients to capitalize on the tools and resources that we provide so you can go on to live a life that is free from drug or alcohol addiction. If you're interested in learning more about our MAT drug rehab for Orlando residents, please get in touch with us today.
If you or a loved one needs help with abuse and/or treatment, please call the WhiteSands Treatment at (877) 855-3470. Our addiction specialists can assess your recovery needs and help you get the addiction treatment that provides the best chance for your long-term recovery.