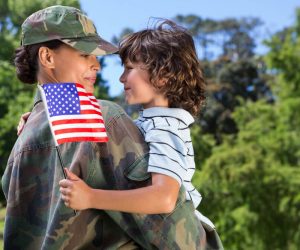 Alcohol Addiction and Veterans
As a veteran, you have served your time within the military to support your country. You have witnessed things that no civilian could understand throughout your active deployment. While you are proud of the service you have provided for your country, many veterans return home from their active duty with little to no support in processing the traumatic memories and emotions associated with your time in the military. It is common for veterans to turn to alcohol as a way to lessen the severity of the symptoms of their coinciding emotions and memories. What starts as an innocent method of coping can easily lead to an alcohol addiction before you know it. Keep reading to see how alcohol addiction develops in veterans.
If you or a loved one are struggling with addiction, call WhiteSands Alcohol and Drug Rehab today at 877.969.1993 to learn how we can help.
Drinking Culture in the Military
Alcohol is the leading substance that veterans will turn to, and veterans have a higher chance of developing an alcohol addiction than civilians. Drinking culture in the military often does not begin as a means to cope; it is often used to connect with your comrades. Additionally, it is typically made readily available to veterans as many bars and restaurants offer discounts for veterans on alcoholic beverages, making the allure of drinking alcohol even more appealing and accessible for military members.
Military members that are deployed will face high levels of alcohol use after returning from their deployment. Studies have shown that veterans returning from active duty are at a greater risk of binge drinking than other civilians, with more than 27% of veterans engaging in binge drinking behaviors three to four months after returning home from active duty. Nearly one to three military veterans engage in binge drinking behavior. With these staggeringly high numbers, the seriousness of providing veterans the emotional support they need upon their return from active deployment is at an all-time high.
PTSD and Alcohol Abuse in Veterans
It is hard for civilians to understand the full scope of experiences that veterans face during their active deployment. When veterans return home, they are left with war memories, which can often replay in dreams. These scenes can harm your ability to manage throughout the day and your ability to process emotions, typically causing anxiety or depression. Studies have shown that nearly 21% of veterans coming from active combat duties will experience levels of PTSD. Therapy for PTSD requires a sharp detail to trauma-informed practices that allow patients to work through their traumatic memories and emotions in a safe, controlled environment with a specialized therapist in PTSD treatment. Veterans living with PTSD are at a higher risk of developing an alcohol addiction to mitigate the severity of symptoms stemming from PTSD.
Statistics About Veterans and Alcohol Addiction
Alcohol addiction is a growing concern for veterans across the nation. Effective alcohol rehab is necessary to assist veterans in healing from their alcohol addiction and the memories of deployment and residual emotions upon returning home.
Among the recent veterans returning from Afghanistan and Iraq, nearly 63% of those veterans live with a substance abuse disorder and PTSD. 65% of veterans who enter an addiction treatment center list alcohol as their primary substance of choice. Between 2003 to 2009, there was a 53% increase in soldiers seeking addiction treatment for their alcohol addiction. Soldiers serving in the military have been the highest-ranking profession of individuals experiencing alcohol addiction since 2014.
Alcohol Rehab for Veterans
WhiteSands Alcohol and Drug Rehab recognizes the high level of trauma and rates of PTSD that veterans are facing alongside their alcohol addiction. To provide the best quality of care within your alcohol rehab, patients will be encouraged to participate in a dual diagnosis treatment program. This treatment format will provide evidence-based therapy methods that will target healing from your substance use disorder and co-occurring disorder of PTSD.
WhiteSands Alcohol and Drug Rehab offers a truly individualized treatment program that recognizes each patient's individual needs and stories to provide veterans with the best care. Our counselors will work with you to design a program that fits your lifestyle while respecting your need for safety and security. Patients will be encouraged to participate in one-on-one and group therapy sessions, where you can understand what triggers or impacts your addiction while healing from the deep-rooted traumas experienced through active duty. Our compassionate counselors are waiting for your call to provide you with a safe, comfortable therapeutic program that will help you regain your passion for life while healing from the wounds of your past. Contact one of our caring staff today to take the first step towards an enlightening and life-changing journey towards recovery or learn more about how alcohol addiction develops in veterans.
If you or a loved one needs help with abuse and/or treatment, please call the WhiteSands Treatment at (877) 855-3470. Our addiction specialists can assess your recovery needs and help you get the addiction treatment that provides the best chance for your long-term recovery.