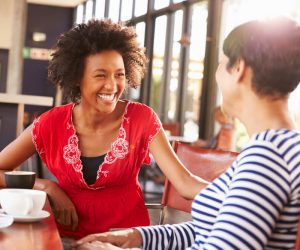 What Is Buprenorphine?
Buprenorphine is a medication that is designed to treat opioid use disorder. Patients partaking in a medication-assisted treatment program will often be prescribed buprenorphine. For the highest level of success in obtaining sobriety and ceasing your use of opioids, patients will use buprenorphine while also incorporating individual counseling and therapies. This combination will help patients understand the underlying cause of their addiction, identify behaviors that impact their addiction, and then create positive behavior changes that foster a healthy life in recovery. Keep reading to learn how to get a prescription for buprenorphine in Tampa.
If you or a loved one are struggling with addiction, call WhiteSands Alcohol and Drug Rehab today at 877.969.1993 to learn how we can help.
Other Names of Buprenorphine
Buprenorphine is offered in different forms and classified under different names. All forms of buprenorphine are all FDA-approved and provide the same effective methods of opioid treatment. The following are the different names for buprenorphine:
Buprenorphine/naloxone tablets 

Subutex- Sublingual tablets of buprenorphine

Suboxone- A combination of buprenorphine/naloxone tablets 

Bunavail- A buccal film of naloxone/buprenorphine 

Zubsolv- Sublingual tablets of naloxone or buprenorphine 

Sublocade- An injection of buprenorphine that is an extended-release 

Probuphine- Implants of buprenorphine 
How Does Buprenorphine Treat Opioid Use Disorder?
Buprenorphine works as an opioid blocker that reduces the euphoric effects, and respiratory depression felt from opioids. Buprenorphine is a safe and effective means of reducing and quitting the use of opioids. It diminishes the physical dependency created from opioid use and reduces the severity of withdrawal symptoms and drug cravings. When patients use buprenorphine, it significantly reduces the chance of overdose and limits the users' ability to misuse opioids. 
So how to get a prescription for buprenorphine in Tampa? For patients to begin using buprenorphine, they must be clean and sober from opioids for 12 to 24 hours. This time is critically important because if patients have any opioids within their bloodstream, it can cause them to go into acute withdrawal, which can exacerbate withdrawal symptoms, creating severely unpleasant and uncomfortable side effects. As the patient feels a reduction in withdrawal and cravings, the dosage of buprenorphine can be reduced, and patients will be gradually tapered off buprenorphine. Depending on the severity of your opioid addiction, patients may have the option to extend their time on a medication-assisted treatment program to ensure they strengthen their recovery and eliminate any cravings or triggers before completing the MAT program.
Side Effects of Buprenorphine
Buprenorphine, like any other medication, has the potential for side effects within each patient. While some may experience some of these side effects, others may not. It will vary from person to person. Common side effects of buprenorphine are:
Dry mouth

Sweating 

Muscle aches or cramps 

Difficulty sleeping 

Blurred vision

Fatigue 

Dizziness

Constipation 

Tremors 

Palpitations 

Inability to concentrate 
Serious side effects that may occur are:
Respiratory distress

Overdose

Adrenal insufficiency 

Dependence 

Withdrawal 

Itching, swelling or burning when using the implant format 

If injected, pain at the injection site 
If you experience any side effects, it is always recommended to speak with your physician about the side effects that you are feeling. 
How to Get a Buprenorphine Prescription in Tampa
When living with an active opioid addiction, it is common to feel alone and overwhelmed with removing the dependence from your life. You may have heard about the beneficial aspect of using buprenorphine but are unclear about how to get a prescription for buprenorphine in Tampa. For Tampa residents who are ready to start their journey to being clean and sober from the use of opioids, there is the option at WhiteSands Alcohol and Drug Rehab. With one phone call, you will be connected with one of our compassionate team members who will be able to answer any question you may have about how to get a prescription for buprenorphine in Tampa.
Often when patients have been engaging in active opioid use, it is not safe or recommended to attempt to detox on your own as there is the potential of highly unpleasant or unsafe withdrawal side effects. It is recommended that you complete a medication-assisted treatment (MAT) program for those patients. Patients will be offered the support of medications, including buprenorphine, to assist in managing the severity of withdrawal symptoms and significantly reduce potential drug cravings. During your MAT program, you will have access to counselors who will help you process the emotional withdrawal symptoms and help you identify your recovery goals for quitting opioid use. 
For more information on MAT and the use of buprenorphine to heal from your opioid addiction, contact one of the friendly staff at WhiteSands Alcohol and Drug Rehab today. 
If you or a loved one needs help with abuse and/or treatment, please call the WhiteSands Treatment at (877) 855-3470. Our addiction specialists can assess your recovery needs and help you get the addiction treatment that provides the best chance for your long-term recovery.