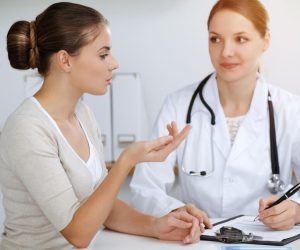 Signs and Symptoms of Alcoholism
Alcoholism is defined as consuming alcohol regularly and, often, in large quantities. Some may engage in binge drinking behaviors where you drink alcohol excessively within a short period. Alcohol use has become increasingly normalized within modern-day society, including the Sarasota area, which can create confusion and uncertainty if you or a loved one's drinking patterns have progressed into an alcohol use disorder requiring alcohol rehab. To help combat the symptoms alcohol detox can produce, medication for alcoholism is available to help patients heal from addiction.
If you or a loved one are struggling with addiction, call WhiteSands Alcohol and Drug Rehab today at 877.969.1993 to learn how we can help.
Medications That Can Help You Stop Drinking
Deciding to quit drinking alcohol is merely the first step to beginning your recovery path. Each person that engages in alcohol use will have varying levels of need due to the physical dependence within each patient. For this reason, it is recommended that patients enter into an alcohol detox and alcohol rehab program where the progress of patients is monitored. 
In some cases, medication for alcoholism can safely detox from alcohol, and this process is done through a medication assisted treatment (MAT) program. During this time, patients will be given care from doctors and nurses as they take medication to assist in detox while also receiving therapeutic support to understand the root causes of their addiction. As individuals are in the early stages of recovery, some medications can be provided that preventively work to avoid future relapse behavior by creating adverse effects if alcohol is consumed. 
Disulfiram
Disulfiram is a medication that works as a deterrent for individuals to consume alcohol due to the unpleasant and uncomfortable reactions when you drink alcohol while taking this medication. Individuals find that the use of disulfiram helps to reduce potential relapse behavior and avoid picking up another drink. 
Disulfiram will produce the following symptoms if it is combined with alcohol:
Chest pain

Headaches 

Stomach pains 

Nausea 

Vomiting

Feeling weak 

Challenges with breathing 

Anxiety 
Naltrexone
Naltrexone can be taken in pill or injection format for those who want to curb their alcohol use. Naltrexone works by blocking the "feel good" effects of drinking alcohol and creating a block within the body to reach the desired effect that individuals are looking for by consuming alcohol. 
As individuals no longer receive the same effect they are hoping for, it often acts as a deterrent to avoid alcohol consumption and remain sober. Both formats will produce the same result for patients, and for those who aren't able to remember to take a pill regularly, it is suggested to do the injection format that only requires a once-a-month dose. 
Acamprosate
Long-term alcohol abuse is known to wreak havoc within one's body. One area that is often affected is a person's cognitive ability. Acamprosate can assist in repairing some of the damage created. Additionally, acamprosate will help reduce the brain's dependency on alcohol by changing the neurotransmitter's responses to alcohol. Acamprosate will also help relieve some of the withdrawal symptoms associated with alcohol, including anxiety, insomnia, or restlessness. 
Medication Assisted Treatment for Alcoholism in Sarasota
Residents of Sarasota who are prepared to overcome alcoholism and ready to take the steps into a life of sobriety and abstinence from alcohol have received exceptional care from the expert staff at WhiteSands Alcohol and Drug Rehab. The culture of healing and support within our treatment centers allows patients to be open to change and vulnerability to reach their overarching sobriety goals. 
While you know your motivation for change is there and you are more than ready to start your healing journey. If you still have reservations about your detox process or potential relapse, you can participate in medication assisted treatment (MAT) to receive medication for alcoholism. Throughout your MAT program, you will be given medications to assist in removing alcohol from your life while also having access to the various evidence-based therapy methods offered to our patients. Contact one of our addiction specialists today who are ready to answer any questions you have and get you started on your road to recovery and healing.
If you or a loved one needs help with abuse and/or treatment, please call the WhiteSands Treatment at (877) 855-3470. Our addiction specialists can assess your recovery needs and help you get the addiction treatment that provides the best chance for your long-term recovery.