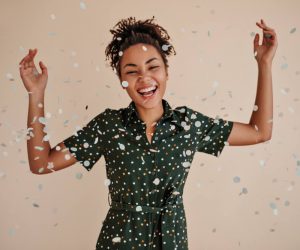 Everyday That Passes in Sobriety Is a Milestone That Deserves to be Celebrated 
After reaching a sobriety milestone, Lynette, a patient from Ocala, Florida, thanked WhiteSands Alcohol and Drug Rehab for helping her achieve six months of abstinence from substance abuse. 
"Virginia and Heidi have been wonderfully supportive in helping me succeed in my recovery," she mentions regarding the staff who were committed to her success in recovery. "It's great knowing they're there to listen and help with whatever I need to stay on track."
The staff at WhiteSands Alcohol and Drug Rehab demonstrates an unwavering dedication to their patients and do everything they can to set them up for success post-treatment. This process means providing an attainable aftercare program that includes outreach support. Individuals must understand that there are resources available if they feel uncertain or discouraged at any point throughout their recovery.  
Support groups are highly advised for those who have recently been discharged from addiction treatment as it provides a solid foundation for successful recovery. Attending these sessions allows individuals to be surrounded by individuals who are in remission from addiction as well. By sharing their stories, recovering addicts can learn and grow in their recovery.  
If you or a loved one are struggling with addiction, call WhiteSands Alcohol and Drug Rehab today at 877.969.1993 to learn how we can help.
Sobriety is a Lifelong Commitment  
Addiction is a disease that can alter behavior and it requires non-stop commitment to overcome, or else it can sneak back into your life very quickly, which is called relapse. Dedicating yourself to sobriety means that every single day, you are making the conscientious decision to abstain from substance abuse and continue in your sobriety. There will be times of temptation, urges, and cravings, and knowing how to navigate these feelings can be the difference between sobriety and relapse.  
Some of the many benefits of committing to sobriety are: 
Developing health habits 

Learn to cope with and manage stress 

Allows you to reevaluate what's important in life 

Introduces you to a sober community (through support groups) 
There are many guiding principles of recovery, and self-efficacy is the root for successful recovery. When you know precisely what you want out of your sobriety and begin defining your life goals and personal ambitions, you create a pathway to healing.  
Supporting Your Recovery  
To be motivated to stay in recovery, you need to surround yourself with people who support your sobriety. This means having beneficial supportive relationships and social networks who wholeheartedly believe in you and your ability to sustain sobriety.  
Properly maintaining sobriety means: 
Believing that you are healed and recovered, repeat this to yourself  

Abstinence from drugs and alcohol is the only way to remain sober 

Recovery means you have to reassess and reconstruct every facet of your life so that it is conducive to sobriety  

Seeking help in times of duress is a form of self-care and means that you are serious about your recovery 
Reaching sobriety is one thing, but the ability to sustain it on a life-long basis is another. Sobriety takes constant work, consistency, and commitment to maintain, and without this, relapse can become a matter of 'when,' not 'if.'  
If you or someone close to you is struggling with a drug or alcohol addiction, get in touch with WhiteSands Alcohol and Drug Rehab today. Our intake team is available on a 24/7 basis to take your call and help guide you toward recovery. The first and most challenging step in the recovery process is admitting that you need help and making the call for it.
If you or a loved one needs help with abuse and/or treatment, please call the WhiteSands Treatment at (877) 855-3470. Our addiction specialists can assess your recovery needs and help you get the addiction treatment that provides the best chance for your long-term recovery.