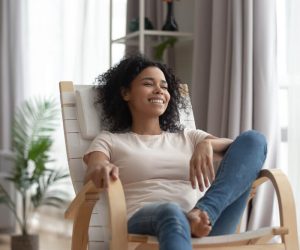 About Opioid Addiction
Opioid addiction can come in different substances, including heroin, fentanyl, or prescription painkillers such as morphine, codeine, tramadol, and oxycodone. No matter your substance of choice, opioid addiction is a chronic disease that can create significant long-term impacts on your overall health and well-being. Healing from opioid addiction is possible with the support of a medically supervised detox and rehab program run by highly trained and qualified medical professionals. It is common knowledge that opioid detox and withdrawal can produce highly unpleasant side effects and symptoms. With the support of nurses, physicians, and counselors who are specifically trained to ensure that your comfort and safety are maintained as you take the courageous step towards a life in sobriety. 
If you or a loved one are struggling with addiction, call WhiteSands Alcohol and Drug Rehab today at 877.969.1993 to learn how we can help.
Opioid Detox and Withdrawal
Opioid detox is the necessary first step to achieve your overarching recovery goals. With the support of medical professionals, you will be provided with the medical interventions and emotional support you need to move through this process with ease and comfort. 
Common opioid withdrawal symptoms experienced in detox are:
Nausea 

Vomiting 

Diarrhea 

Body aches, including muscle pains and cramps 

Intense drug cravings 

Flu-like symptoms 

Chills 

Excessive sweating 

Drastic mood swings 

Agitation 
Depending on your history of opioid use and personal medical history, your length of time in detox will vary. Patients will often experience withdrawal symptoms for approximately seven to ten days, with the height of your withdrawal symptoms occurring within days two to five. 
Medical Detox for Opioid Addiction
To maintain your physical and emotional safety, you strongly recommend completing your opioid detox within a medically supervised detox program. As you experience withdrawal symptoms, you will be closely monitored by nurses and physicians to monitor your progress and provide you with medications and other alternative and holistic therapy methods that will alleviate the severity of your symptoms to keep you on track to reach your goal of achieving sobriety. 
MAT Rehab for Opioid Addiction 
The varying levels of opioid withdrawal symptoms, if they go unmanaged, are often the main reason for individuals leaving opioid detox and returning to substance use as a way to feel normal again. A medication-assisted treatment (MAT) program provides patients with medication targeted to alleviate the severity of their symptoms and reduce potential relapse behavior. 
Common medications that are used within a MAT program are:
Methadone: A long-lasting opioid that does not get the user high but instead will target the opioid receptors in the brain and block you from feeling the effects of opioids while lessening your withdrawal symptoms. 
Buprenorphine: Also known as Suboxone. This medication will block the opioid receptors in your brain to prevent severe withdrawal symptoms and avoid potential relapses by stopping the effects of opioids, causing a deterrent for users to use in the first place. Some buprenorphine is combined with naloxone to decrease the chances of a fatal overdose from opioid use. 
Naltrexone: This medication works to block the effects of getting high if you use opioids but will not prevent you from experiencing withdrawal symptoms. Naltrexone can be combined with buprenorphine to assist in overdose and relapse prevention while alleviating withdrawal symptoms. 
Therapies That Treat the Root Causes of Opioid Addiction
Detox is typically the first step towards healing from addiction, but to recover from addiction for the long term, you will need to address what has been at the root of your addiction all along. Through comprehensive therapy methods, you will be able to identify the underlying reason for your addictive behavior while also teaching you the skills you need to manage future triggering situations. 
These therapy methods are beneficial in supporting patients to heal from the deep-seated causes of their addiction and help you create a solid foundation of techniques and coping strategies for the future:
Motivational interviewing 

Contingency management 

12 step meetings and support groups 

Family therapy 

Cognitive-behavioral therapy 

A dual diagnosis treatment program

Dialectical behavioral therapy 
Dual Diagnosis Treatment in Fort Myers
For many opioid users, you began your opioid use as a means to self-medicate or treat a pre-existing medical or behavioral concern. As your symptoms or side effects from your co-occurring disorder become unmanageable, many Fort Myers residents will look for a way to cope on their own through the use of opioids. A dual diagnosis treatment program will assist patients in treating their addiction while also developing new, healthy methods of managing their medical or behavioral concerns without turning to drugs. 
Opioid Detox and Rehab at WhiteSands
WhiteSands Alcohol and Drug Rehab offers residents of Fort Myers an opioid rehab and detox program that will focus on healing you from your addiction within your body, mind, and spirit. With the support and guidance of our expert team of men and women, you will be able to safely remove the toxins and influences of opioids within our facility while gaining perspective on what is at the core of your addiction. Through our individualized treatment approaches, patients will be given exceptional levels of care that are designed to meet their individual needs and overarching goals of sobriety. 
Our staff is waiting by the phone to hear from you and answer any questions about getting started on your opioid rehab journey. Contact us today to learn about the individualized care we can provide Fort Myers residents. 
If you or a loved one needs help with abuse and/or treatment, please call the WhiteSands Treatment at (877) 855-3470. Our addiction specialists can assess your recovery needs and help you get the addiction treatment that provides the best chance for your long-term recovery.