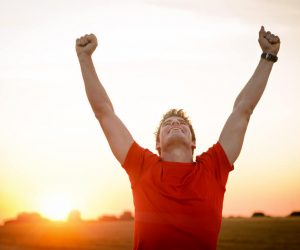 An Aftercare Plan is Essential to Maintaining and Sustaining Sobriety 
A WhiteSands Alcohol and Drug Rehab patient in Sarasota, Barry attended sober living and intensive outpatient treatment (IOP) as part of the facility's all-inclusive rehab program. During his time in Sarasota, he learned vital life skills that will help keep him on a sober path while also having support systems for added relapse prevention. 
"Independence and accountability promote growth in personal responsibility," he says. Barry added that recognizing one's own flawed thinking, and how it leads to harmful behavior can help patients learn the root cause of their addiction.
If you or a loved one are struggling with addiction, call WhiteSands Alcohol and Drug Rehab today at 877.969.1993 to learn how we can help.
Sober Living Promotes Accountability
During patients' time in sober homes and transitional housing, they must adhere to specific rules and be given an element of freedom. When patients are given responsibility, it holds them accountable. 
"The expectation in WhiteSands sober living is that each individual makes better decisions with an understanding that each individual understands his/her own responsibility for his/her behaviors and sobriety," mentions Barry.
Some of the inherent benefits of accountability during sober living are:
Allows patients to make informed decisions in their day-to-day lives

Holds patients responsible for their actions

Facilitates decision-making skills

It will enable the patient to stay on track and reap the benefits of doing so

Identify any weaknesses and triggers so they know how to avoid them
Taking responsibility for one's actions, and owning up to something with full accountability, helps in the overall recovery process and betters the outcomes of lasting sobriety. When you understand where you went wrong, you can take the appropriate steps to mitigate the chances of it happening again. 
An Environment That is Conducive to Recovery 
The facility focuses on the comfort and well-being of patients because they understand that a standardized approach to recovery does not foster rehabilitation. Some of the features of WhiteSands Alcohol and Drug Rehab that genuinely focus on the comfort and happiness of patients include: 
Newly renovated private rooms 

A private bathroom in each room

Home-cooked meals

Treated as a 'guest' once treatment is over for the day (around 4:30 pm)
During patients' time in IOP, they will participate in group therapy to learn from others and their struggles and realize that they are not alone in this journey. 
"The program promotes honesty and comradeship as individuals learn they have similar stories to one another," says Barry. "The group generates a humble bond and trust among all members of the group," he adds. 
The WhiteSands difference is truly apparent as soon as patients walk through the doors. They are anything but standard and go above and beyond in every aspect of the recovery process to ensure that patients are comfortable, happy, and receive the best possible care during their recovery process. 
Sustained Sobriety Is Possible 
Barry has successfully completed his time in IOP at WhiteSands Alcohol and Drug Rehab in Sarasota and continues to work on this addiction every day. 
"To the entire staff of professionals, I thank you for your professionalism," he states. 
When patients are discharged from WhiteSands Alcohol and Drug Rehab, they are given an aftercare plan and relapse prevention tools to help them experience life as sober individuals. With the proper support and resources are provided to patients, and they understand where to turn in times of duress and uncertainty, their chances of sustained sobriety are much more significant. 
If you or a loved one is struggling with a drug or alcohol addiction in Sarasota, get in touch with the intake team at WhiteSands Alcohol and Drug Rehab today. We can conduct a patient assessment to help determine the best outpatient treatment program for you. Even if you don't reside in the Sarasota area, WhiteSands has inpatient and outpatient addiction facilities located throughout the state of Florida. There is no better time to seek help than now. 
If you or a loved one needs help with abuse and/or treatment, please call the WhiteSands Treatment at (877) 855-3470. Our addiction specialists can assess your recovery needs and help you get the addiction treatment that provides the best chance for your long-term recovery.