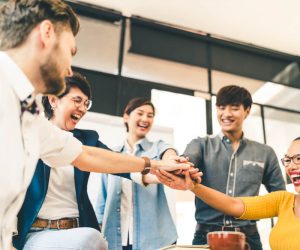 Newsweek Magazine Ranked WhiteSands the #1 Addiction Treatment Center in Florida Two Years in a Row 
For the second year in a row, WhiteSands Treatment, a drug and alcohol addiction treatment center with locations throughout Florida, has been ranked the #1 addiction treatment center in Florida. Our facility offers a myriad of addiction therapy, counseling, and behavioral health programs for those struggling with substance abuse and has continuously guided and helped patients toward leading sustained sobriety. 
With opioid overdoses at jaw-dropping levels, it's crucial now more than ever to have quality, reliable, and effective treatment available. When patients have access to help, and the barriers to entry are low, they are much likelier to seek help.
"In recent years, driven by things like the opioid epidemic and expanded health insurance coverage," states Newsweek. "The demand for treatment has expanded significantly." 
With inpatient and outpatient locations throughout the state of Florida, WhiteSands Treatment can find a treatment facility that is close to home. Our overarching goal is to get you into treatment so you can work toward living a fulfilled life that is not controlled by your addiction. 
If you or a loved one are struggling with addiction, call WhiteSands Alcohol and Drug Rehab today at 877.969.1993 to learn how we can help.
How Newsweek Ranks the Best Addiction Treatment Centers
Year after year, WhiteSands Treatment has been the gold standard, providing a broad range of tried and true, evidence-based treatment modalities with the help of board-certified treatment specialists, therapists, counselors, and clinicians. We never cut corners in our approach and consistently go above and beyond to provide patients with the very best in treatment and comfort. 
The rankings are based on several factors such as:
The quality of service provided

Reputation 

Accreditation 

Quality of care

Follow-up care 

Accommodations and amenities
"It's an honor to receive this recognition from Newsweek," says Garry Jonas, founder and CEO of WhiteSands. "At WhiteSands, our patient philosophy has always been to provide comprehensive, personalized care in a comfortable environment featuring state-of-the-art facilities – with the belief that a comfortable guest makes for a successful patient. Earning the top spot on Newsweek's list of best addiction treatment centers in the state is an important piece of external validation for this approach."
WhiteSands Treatment has continued to provide top-notch care, treatment, and accommodations for patients because we understand the value of a comfortable guest. We believe this philosophy has catapulted us to the top of the list by being the #1 addiction treatment center in Florida. We veer far away from the institutionalized and standard approaches often used in treatment centers because we realized this method does not consider any underlying causes of addiction, which may be the precise driving force behind the individual's addiction. 
Each patient that walks through the doors at WhiteSands undergoes an in-depth patient assessment that will help in determining if the individual has a co-occurring disorder. Comorbidity is common in alcohol abusers, so it is essential to understand if the individual is struggling with an underlying mental illness, or other illnesses, before treating the addiction. Medication-assisted treatment (MAT) may help stabilize patients with an underlying disorder so they can enter addiction treatment on a solid foot. 
How WhiteSands Is Raising the Bar in Addiction Treatment 
WhiteSands Treatment has become the cornerstone of addiction treatment and is perpetually looking for ways to provide the best possible treatment to patients. Some of the features that make WhiteSands the #1 addiction treatment center in Florida is:
A 10-acres campus 

Private accommodations

The use of personal electronics allowed

A boxing program

A brand new recreation facility

A newly constructed athletic complex

Home-cooked meals 

Personalized treatment programs

A complete continuum of treatment options starting with medical detox
Our facility is always at the forefront of the latest and most effective treatment modalities. Because we do not believe in a one-size-fits-all approach to recovery, we fine-tune and tailor each treatment program to the patient's unique needs. When patients are provided with personalized care, they are much more successful in sustaining sobriety. If you or someone close to you is struggling with a drug or alcohol addiction, get in touch with WhiteSands Treatment today.
If you or a loved one needs help with abuse and/or treatment, please call the WhiteSands Treatment at (877) 855-3470. Our addiction specialists can assess your recovery needs and help you get the addiction treatment that provides the best chance for your long-term recovery.