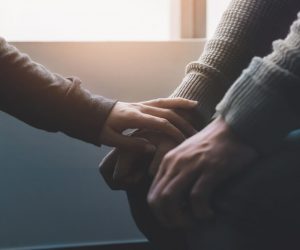 What Is Ketamine?
Ketamine, an anesthetic approved by the FDA (Federal Drug Administration), comes in both illicit and legal forms and is a drug that can be used for pain relief. There has been a growing body of science and research indicating the benefits of ketamine for mental health and addiction treatment, and it is increasingly prescribed to those with comorbidity. 
Ketamine treatments for substance abuse and stress disorders have a high efficacy rate of success. Ketamine can treat mental health comorbidities such as alcohol addiction, social anxiety disorders, bipolar depression, and even alcohol withdrawal. 
If you or a loved one are struggling with addiction, call WhiteSands Alcohol and Drug Rehab today at 877.969.1993 to learn how we can help.
How Does Ketamine Work?
Ketamine works by activating the neurotransmitter glutamate, located in the brain's frontal lobe. It opens up the area of the brain that promotes information to be passed through, which can help patients understand the root cause of their struggles as well as identify the root causes of why they may be abusing substances. 
A unique treatment plan to relieve depression and combat disorders such as alcohol abuse can be crafted for patients. The antidepressant effect of ketamine helps those struggling with suicidal ideation and can be a good alternative for those who need help, including those addicted to marijuana due to its recent legalization in numerous states:
Ketamine and Mental Health 
Studies have proven that ketamine is beneficial for those struggling with underlying mental health disorders. Those with major depressive disorder (MDD) have experienced first-hand the benefits of taking ketamine. Ketamine treatments have also been effective in helping with:
Stress disorders

Major depressive disorders 

Unipolar depression

Anxiety disorder

Bipolar depression

Social anxiety disorders

Severe depression

Mood disorders

Personality disorders

Substance abuse (alcohol addiction)
A recent study concludes that ketamine is beneficial for many psychiatric disorders and has beneficial long-term effects. Mental health care is just as critical as a treatment for substance use disorders (SUD). Through various types of therapy in clinical settings, including behavioral therapy, individuals can learn to manage their substance use disorders and mental health conditions. 
Ketamine for Addiction Treatment 
Patients prescribed ketamine for mental health and addiction treatment take the drug in a controlled environment through micro-dosing. Ketamine can either be administered as an IV Infusion, a nasal spray, or pill form. Ketamine works by curbing cravings, urges, and temptation for other substances by suppressing the part of the brain that experiences cravings. The benefits of ketamine for addiction treatment and mental health cannot be understated. 
Is Ketamine Addictive? 
When ketamine is abused, it can become addictive and habit-forming. There are two types of ketamine available:
Esketamine: An FDA-approved nasal spray

Racemic: Administered through an intravenous or IV. Ketamine infusion therapies have a high efficacy rate
When used in prescription form for depression, underlying mental health disorders, and addiction, ketamine (in low doses) is not addictive. Your doctor will inform you of the process for drug administration for ketamine as each patient will be administered an amount specific to them and their unique needs. Doses for ketamine vary on several factors, such as psychiatric disorders and substance use disorders the individuals are struggling with. While some individuals require a low amount of ketamine treatments, others require a higher dose.
Where Can I Get Ketamine for Mental Health and Addiction Treatment in Florida?
WhiteSands Alcohol and Drug Rehab offers those with depressive symptoms, drug addiction, alcohol addiction, and mood disorders a treatment plan that can help them. Ketamine for mental health and addiction treatment can help patients manage their conditions to no longer have to live with their struggles. 
Our facility offers a range of mental health services to those struggling with alcohol abuse, drug abuse, or psychiatric disorders, and our clinicians can help craft a unique treatment plan. Through a phone appointment, patients can understand the treatment plans and the effects of ketamine for their specific disorder. 
If you or someone close to you is struggling with drug or alcohol addiction, get in touch with the WhiteSands Alcohol and Drug Rehab team today. We are available on a 24/7 basis to take your call. There is no better time to seek ketamine therapy for substance abuse and addiction than now.
If you or a loved one needs help with abuse and/or treatment, please call the WhiteSands Treatment at (877) 855-3470. Our addiction specialists can assess your recovery needs and help you get the addiction treatment that provides the best chance for your long-term recovery.