Top 5 Commonly Abused Drugs on College Campuses
Addiction • Drug AddictionTop 5 Commonly Abused Drugs on College Campuses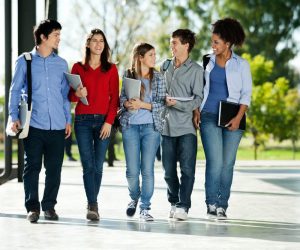 Drug Use on College Campuses
College has long been seen as the time for young Americans to branch out from their homes and receive their first bout of freedom from their parents to begin to experience life on their own terms and experiment with new things. While college is an exciting time, it can also be when students begin to dive into experimenting with drugs or alcohol. Drugs, including illicit drugs or party drugs, are commonly found on many college campuses across the nation. The normalcy associated with partying and experimenting with drugs can lead young people down a path of chemical dependency that they did not anticipate.
If you or a loved one are struggling with addiction, call WhiteSands Alcohol and Drug Rehab today at 877.969.1993 to learn how we can help.
Top Abused Drugs on College Campuses
College campuses are often busy with parties and social events that bring the full-time college student body together to celebrate and socialize as students embark on their personal journey of finding themselves. Through the experimentation of drugs or alcohol, many college students begin their substance use as an occasional recreational activity. As students get further into college's social scene, many will find that their use of substances progresses quickly, unintentionally creating alcohol or drug addiction. The drugs and alcohol available on college campuses vary, but below are the five drugs typically used within most college campuses.
For the most common drugs found in the household, see our list in the blog below:
#1 Alcohol
Just as it is throughout American culture, drinking alcohol has become widely normalized within college campuses. Students are exposed to alcohol consumption quickly into their college experience through parties and even designated bars surrounding the college campus, often referred to as "college bars." While most older, full-time college students are of legal drinking age, many students are fresh out of high school and underage, but they will still have easy access to consume alcohol. For many full-time college students, alcohol is consumed in binge drinking episodes where students will engage in alcohol consumption for special events such as college sporting activities, sorority or fraternity get-togethers, and, in some cases, freshman hazing.
#2 Marijuana
Marijuana is the most popular drug for Americans across the nation. It is one of the drugs commonly used among college students, with over 50 percent of college students reporting that they have used or smoked marijuana while in college. It is common for individuals to smoke marijuana within the college party scene and mix it with other substances, including alcohol.
#3 Prescription Drugs
The pressure for college students to meet due dates and study for exams can be overwhelming and an adjustment from the academic schedule you are used to within high school. With many searching for ways to keep up with the assignments and stay focused on academic success, the allure of study drugs such as prescription stimulants can bring students in and develop a prescription drug addiction before you know it. Prescription stimulants such as Adderall and Ritalin provide students with the mental drive, concentration, and ability to pull "all-nighters" to finish pressing assignments or cram for an exam the following day.
#4 Ecstacy (aka "Molly" or "MDMA")
During your time in college, you will be exposed to many parties and social events on campus as well as opportunities to attend raves or music festivals with peers. The music festival and rave scene often accompany party drugs such as ecstasy or MDMA to "enhance" the user's experience. Many believe it helps to feel the music and vibe of the festival by using these drugs. Ecstasy is a dangerous mix of chemicals that can have adverse side effects when the individual is coming down from their high.
#5 Cocaine
Cocaine has become an increasingly popular choice for abused drugs by college students within the party scene. Many college students will do whatever they can to get their hands on it despite the high cost. This party drug is often used with alcohol and can allow individuals not to feel the effects of alcohol. Therefore, many will drink at larger rates and quantities than they would normally. This mix is often dangerous and poses a serious threat to someone's health and wellbeing.
Addiction Treatment for College Students
WhiteSands Alcohol and Drug Rehab offers college students a variety of addiction treatment options in Florida that will fit into their lifestyle with ease while addressing the underlying causes of your alcohol or drug addiction. College students have a unique set of needs, as many will be concerned with completing their education while attending an addiction recovery program. We offer patients options of inpatient alcohol or drug treatment within our addiction treatment facility along with outpatient rehab to provide individuals with an opportunity that will be sure to fit within their specific needs and goals for addiction recovery. Patients are offered treatment programs that provide individualized care for addiction therapy while teaching relapse prevention methods to ensure that they will have a healthy, happy life within sober living. WhiteSands Alcohol and Drug Rehab is dedicated to supporting patients in their path to self-discovery without turning to drugs or alcohol to truly find their authentic selves. Don't hesitate to contact us today to learn more about overcoming your drug or alcohol addiction.
If you or a loved one needs help with abuse and/or treatment, please call the WhiteSands Treatment at (877) 855-3470. Our addiction specialists can assess your recovery needs and help you get the addiction treatment that provides the best chance for your long-term recovery.