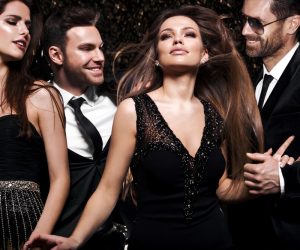 Facts About Opioid Addiction
Opioids are considered prescription painkillers such as morphine, fentanyl, oxycontin, codeine, and include the illicit drug heroin. Opioid use has been steadily increasing among Americans, and these highly addictive substances pose a significant risk to those consuming them. The opioid epidemic has impacted the lives of millions of Americans across the nation, and this highly addictive substance has left many searching for ways out. Developing an addiction to prescription opioids can occur due to many different factors, and while no one sets out to create an addiction to opioids, it can happen to anyone. Although you can feel lonely at the height of your opioid addiction as you search for a way to regain sobriety, there is hope to overcome your substance abuse through effective opioid addiction treatment programming. 
Here are some facts about opioid addiction:
As of 2019, there were 9.7 million Americans who had misused prescription opioids. 

80% of individuals living with an active opioid addiction began using heroin before turning to prescription opioids.

As of 2016, research has found that on average, 78 people a day will lose their life to an opioid overdose.

Heroin overdoses have increased by 244% from 2003 to 2013. 

Heroin and opioid use have reached every demographic of Americans, unlike the stereotypical notion of opioid addiction affecting poverty and street entrenched lifestyles. 
If you or a loved one are struggling with addiction, call WhiteSands Alcohol and Drug Rehab today at 877.969.1993 to learn how we can help.
Most Addictive Opioids
Opioids come in different forms, whether it be illicit or prescription opioids. The most commonly used and addictive opioids are:
Oxycodone, also known as Oxycontin or Roxicodone
This semi-synthetic opioid is 1.5 times stronger than morphine.
Heroin 
This illicit substance is used for recreational purposes and is two to four times more potent and addictive than morphine. 
Hydromorphone 
These prescription opioids are commonly used in hospitals to treat patients with severe pain symptoms. 
Methadone
A prescription opioid is given to patients to treat moderate to severe pain. Methadone is also commonly used to support patients with opioid dependence.
Fentanyl
This opioid is one of the strongest on the market and treats patients after major surgery. Fentanyl has become available within the illicit drug market and has contributed to the rising number of opioid-related overdose deaths.
Morphine
This prescription opioid is used to develop most forms of opioid prescription medications.
Find out more on the most potent opioids in our list below:
6 Celebrities Who've Shared Their Experience with Opioid Addiction
Celebrities are often looked up to by the public and idolized. Some stars have been open about being celebrity addicts, and some celebrities overcame their drug or alcohol addiction and shared their stories of hope. Here are six who have shared their opioid stories: 
Nicole Richie
Most people know her for being in the hit reality show The Simple Life and the daughter of singer Lionel Richie. Ritchie has also been open about her history with opioid addiction and its impacts on her life, including getting arrested for driving while under the influence. She is now living a happy, healthy life in sobriety and shares her story and success with the public and her children. 
Russell Brand
The stand-up comedian has been open and honest about how he struggled with substance abuse, including heroin addiction and his struggles with sex addiction with the public through his stand-up and bestseller memoirs. Brand is a strong advocate within the recovery community to help provide hope to overcome heroin addiction through his stand-up acts. 
Robert Downey Jr
The actor was first introduced to drug use at the age of six by his father, and Downey's use of substances ranged from alcohol, heroin, and methamphetamines. Although the actor went through multiple stints in drug rehab facilities or was incarcerated, he achieved sobriety by 2001 after completing an addiction treatment program and remains clean and sober today. 
Bradley Cooper
The Hangover actor recently opened up about his alcohol and prescription drug abuse history. Cooper has admitted that his drug and alcohol addiction has shaped him into the person he is today. He remembers the traumatic memories of his prescription painkiller addiction and cites his progress since getting sober at age 29. 
Eminem
The rapper has been open about his prescription drug addiction through his music and, specifically, made an album detailing his battle with prescription opioids and benzodiazepines. Eminem credits his daughter for being his motivation to get sober and his ability to remain clean and sober throughout the years. 
Kurt Cobain 
The lead singer of Nirvana and husband to Courtney Love had struggled with substance use, and the couple would engage in illegal drug use together. While Cobain was honest about his struggles with substance use, he eventually lost his life while under the influence of heroin due to a self-inflicted gunshot wound. 
Opioid Addiction Treatment at WhiteSands
There is hope to overcome your opioid addiction through the comprehensive approaches to treatment offered within WhiteSands Alcohol and Drug Rehab. When patients enter drug rehab, they will be provided with individualized addiction treatment programs focused on identifying what has been at the root of drug abuse using behavioral therapy, cognitive behavioral therapy, and other evidence-based addiction treatment methods. Patients living with co-occurring disorders, including mental health concerns, will be provided a dual diagnosis treatment program to ensure patients have a fulfilling life within sober living. Call us today to learn more about our opioid addiction treatment programs.
If you or a loved one needs help with abuse and/or treatment, please call the WhiteSands Treatment at (877) 855-3470. Our addiction specialists can assess your recovery needs and help you get the addiction treatment that provides the best chance for your long-term recovery.