WhiteSands Helped Patient 'Restore His Life' After His Problem Drinking Had Taken Over
Addiction Recovery • Addiction TreatmentWhiteSands Helped Patient 'Restore His Life' After His Problem Drinking Had Taken Over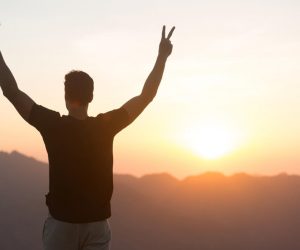 Through Therapy, The Driving Force of Addiction Can be Established so That A Solid Foundation For Recovery Can Be Constructed
When Marcus was looking for help to overcome his alcohol abuse, he reached out to WhiteSands Alcohol and Drug Rehab Center in Plant City to access Florida's best addiction treatment center.
"I came to WhiteSands after my drinking had overtaken my life," he says. "The warmth and treatment that I felt from the staff and all the residents have literally saved my life and restored my joy."
Our Plant City facility works with patients who struggle with a myriad of addiction, and mental illness struggles, whether it is PTSD, addiction, or bad habits that are taking a toll on their lives.
Through a thorough patient assessment, our intake staff, clinicians, and therapists will determine the best treatment programs for the patient. Typically, each patient begins their residential treatment program with medical detox. Since every patient and their struggles are unique, a personalized program designed specifically for them will be constructed.
If you or a loved one are struggling with addiction, call WhiteSands Alcohol and Drug Rehab today at 877.969.1993 to learn how we can help.
The Benefits of Group and Individual Therapy
Patients attending inpatient and outpatient treatment at WhiteSands Alcohol and Drug Rehab Center in Plant City will be provided with a daily itinerary that outlines their therapy sessions for the day.
"Through my therapy sessions and group sessions, I was able to discover the reason I drink and how to Balance my life with my addiction through the life skills program," Marcus says.
Some of the many advantages of various forms of therapy and counseling are:
One-on-one attention allows individuals to open up
The development of self-awareness through open discussion and feedback
Group therapy allows patients to realize that they are not alone
Provides the opportunity to share personal experiences with those who have similar issues
A chance to share and learn
Cultivate long-lasting friendships through group therapy and alumni programs
Allows the opportunity to regain emotional balance
Individual therapy allows for trauma resolution
Overall boosted self-confidence
Reinforces coping mechanisms and trigger management skills
Therapy and counseling during the residential program allow patients to understand their addiction to better succeed in their recovery. When patients realize they no longer have to be victims of their disease and are not alone, they are much more receptive to sobriety.
Drug treatment and alcohol rehab in Plant City, Florida involves meeting with a primary therapist multiple times per week. Substance abuse treatment will vary from patient to patient and may include recovery meetings post-treatment. Outpatient programs help patients adapt to life after treatment and are essential for addiction recovery.
For substance use disorders, including alcohol abuse and drug abuse, several rehabilitation programs are available at all levels of care. Some of them include:
Dual diagnosis treatment
Behavioral therapy and behavioral health
Inpatient rehab
Outpatient drug rehab and intensive outpatient (IOP)
Medically assisted detox
Medication-assisted treatment (MAT)
Detox programs
Relapse prevention programs
SMART recovery
Partial hospitalization programs (PHP)
For stats regarding recovery rates for meth addiction, check out our blog here:
https://whitesandstreatment.com/2018/10/19/meth-recovery-rate/amp/
Reaching Out For Help Today
WhiteSands Alcohol and Drug Rehab Center in Plant City provides a supportive and secure environment for patients struggling with substance abuse. Our facility also facilitates aftercare programs for patients to have a foundation for recovery through outpatient care.
"I hands down would recommend anyone struggling with substance abuse to come to WhiteSands," Marcus says.
Rehabilitation programs such as outpatient rehab, Narcotics Anonymous (NA), and Alcoholics Anonymous (AA) are critical to sober living. Drug or alcohol abuse does not go away on its own and requires a continuum of care even after the inpatient treatment program is complete.
WhiteSands Alcohol and Drug Rehab Center in Plant City offers personalized treatment plans for your addiction recovery. Through individualized treatment, recovery programs can be catered to the patient's specific needs. Substance abuse treatment provides outpatient programs where patients can participate in recovery meetings through an intensive outpatient program (IOP).
The intake team at WhiteSands Alcohol and Drug Rehab Center in Plant City is available on a 24/7 basis to help get you into treatment as soon as possible. Often, patients can get into treatment the very same day they call. Whether in Panama City, Boynton Beach, Fort Pierce, or Hyde Park, WhiteSands Alcohol and Drug Rehab can coordinate an addiction treatment program close to you. We offer all levels of care, starting with detox programs to outpatient treatment and relapse prevention programs.
The longer you wait to seek help for alcohol addiction or addictive behaviors, the worse your addiction will continue to get as the disease is progressive. If you stay on the path of addiction, you are dealing with a life-threatening condition, as each time you use can be your last. This is simply the reality of this destructive disease. The time to get help is now, so don't hesitate to contact us today.
If you or a loved one needs help with abuse and/or treatment, please call the WhiteSands Treatment at (877) 855-3470. Our addiction specialists can assess your recovery needs and help you get the addiction treatment that provides the best chance for your long-term recovery.