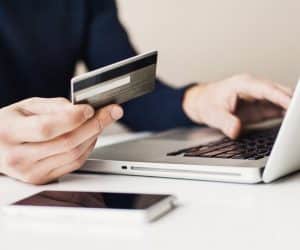 Buying Drugs Online
For people who did not grow up using the internet, buying drugs online sounds like a futuristic nightmare, but for many teens and young adults today, it has become the norm. There are multiple channels through which you may access all sorts of prescription and illicit drugs for a price. Just as social media has changed the way people communicate globally, apps and websites have changed how drug dealers and drug users connect, which has helped increase the prevalence of drugs and addiction in society.
If you or a loved one are struggling with addiction, call WhiteSands Alcohol and Drug Rehab today at 877.969.1993 to learn how we can help.
How People Are Using the Internet to Buy Drugs
Everything is online if you know where to look. This "digital underground" market makes purchasing drugs and substance abuse easy. It connects dealers and buyers through apps, online pharmacies, and location pins, provides them with free advertising, and even allows them to take payments digitally. However, buying drugs on the dark web or through social media is not safe and can lead to you losing your money, getting poor quality drugs, or overdosing from drugs cut with other substances like meth or fentanyl.
Buying Drugs on the Dark Web
The dark web, also known as the "deep web," is the part of the internet that is not found through online search engines like Google or Bing, and it is estimated that up to 95% of the internet is operating "behind the scenes." Illegal online rogue sites and online pharmacies operating on the dark web like Silk Road are set up almost like Amazon or eBay to sell drugs, making anonymous purchases of illicit and prescription drugs online easy for anybody who knows where to find them beyond the search engines. Using cryptocurrency like Bitcoin adds another layer of anonymity to this practice.
For information on examples of Barbitate drugs that can be purchased online, see our blog below:
https://whitesandstreatment.com/2017/05/17/barbiturates-examples/
Buying Drugs on Social Media
Even with terms and conditions prohibiting these types of actions, sites like Facebook, Snapchat, Instagram, and others make it easy for people looking to buy or sell drugs. These sites inadvertently facilitate an entire online drug marketplace to thrive under a thin veil of private social networking groups or chats, allowing drug dealers easy access to teens and other people they wouldn't usually be able to speak with. This availability makes purchasing drugs and substance abuse easier for the everyday person. This type of interaction also makes it easier for drug seekers to reach out without brave the stereotypical "dark alley" scenario to make first contact.
Finding Drugs (and People to Use Them With) on Dating Apps
Dating apps like Tinder and Grindr allow people to meet up for hookups, but using coded language will enable users to share other info like where to meet for a drug sale. These sites have specific privacy settings designed to protect the anonymity of their users, but these same settings can also protect the identities of drug dealers and their customers.
These apps are used as free advertising and provide a sense of familiarity and safety to people who would rather not buy drugs from a random person on the street.
The Prevalence of Fentanyl in the US Drug Supply: Why Buying Drugs Online Can Be Deadly
Fentanyl is a public health concern in the US. It is a highly deadly opiate drug that has become prevalent in the United States drug supply and has been found in counterfeit internet drug sales like fake hydrocodone, Xanax, Adderall, and oxycodone 30mg (M30s) and other prescription pills. It is also in cocaine, heroin, and meth. Fentanyl and other substances are used to stretch their drug supply out to make a more significant profit.
The lethal dose of fentanyl is the size of two grains of salt. You cannot see, taste, or smell it, and it can kill you. Buying drugs online from a stranger is dangerous because you do not know who made the drugs, where they came from, or how they were made. There is no quality control department at your dealer's house, and the people making these drugs do not care about your safety.
"One Pill Can Kill" The Risk of Overdose the First Time
It does not matter if it is your first-time using illegal drugs or your 100th time. You can die if you get a pill from an internet drug site like Silk Road that was made poorly or cut with fentanyl or other unsafe substances to maximize your dealer's profit. The person selling it to you may not even know what is in it. For this reason, it is never safe to take street drugs or buy pills off the internet.
At WhiteSands Alcohol and Drug rehab center, we have addiction treatment programs that can help you stop using drugs and alcohol for good. Through our medical detox treatment programs, our inpatient rehabilitation within our luxury sober living residence, our outpatient rehab programs like our intensive outpatient program, and our partial hospitalization programs, we can help you access the treatments you need through our integrated continuum of care. We provide treatments like mental health care, prescription drug detox, cognitive behavioral therapy, holistic treatments, exercise plans, group therapy sessions, educational seminars, etc.
If you believe you have an addiction or are seeing the warning signs that one of your loved ones may have a substance abuse problem and want to find help for addiction, contact our addiction treatment team at WhiteSands Alcohol and Drug Rehab today. We will help you quit drugs and alcohol safely and comfortably in a tailored treatment plan that will work for your individual needs.
If you or a loved one needs help with abuse and/or treatment, please call the WhiteSands Treatment at (877) 855-3470. Our addiction specialists can assess your recovery needs and help you get the addiction treatment that provides the best chance for your long-term recovery.