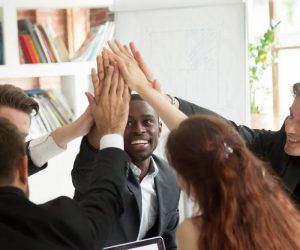 The #1 Addiction Treatment Center in Florida
WhiteSands Alcohol and Drug Rehab is rated the best addiction treatment center in Florida. For the past two years, the facility has placed in the number one spot in the state, providing comprehensive drug and alcohol addiction treatment and substance abuse care to patients. We offer a full continuum of treatment options and all levels of care at our facilities across the state. 
We also provided mental health and behavioral health programs for those struggling with a co-occurring disorder as part of the individual treatment patients receive here. Through dual diagnosis treatment, patients can work toward lasting recovery as they will have a solid foundation to learn how to overcome addiction.
If you or a loved one are struggling with addiction, call WhiteSands Alcohol and Drug Rehab today at 877.969.1993 to learn how we can help.
Newsweek Magazine's Annual Rankings
There are certain elements that Newsweek Magazine has various metrics that they use when ranking drug and alcohol rehab centers. Some of these include:
Health care professionals

A survey of doctors

Administrators

The overall reputation of the facility

What sort of accreditation is offered
These rankings help narrow down the facilities to extract the top rehab in the nation. The rankings also consider the services, the quality of care, accommodations, follow-up care, and amenities. Over the past two years, WhiteSands Alcohol and Drug Rehab has truly dedicated the time and effort to ensure that patients receive the best possible care provided by clinicians, doctors, and therapists. Our center has earned its spot as the best addiction treatment center in Florida partly due to our key hires, top-notch amenities and accommodations, and a growing roster of treatment services. 
How WhiteSands Compares to Other Addiction Treatment Centers 
Several elements and features of WhiteSands Alcohol and Drug Rehab set us apart. We go above and beyond the industry standards in every aspect of recovery, both clinically and mentally. We are wholeheartedly committed to patients, and this is reflected in the recovery rate of patients who leave WhiteSands and continue their sobriety without relapse. Some of the ways that we raise the bar when it comes to addiction recovery include:
Personalized and individualized treatment five days a week

Smaller group sessions resulting due do a low patient-to-therapist ratio

Full-time staff who hold accreditation and credentials and who assist patients throughout all levels of care

A life skills program that teaches patients how to navigate life after treatment
Find out the meth recovery rate here:
https://whitesandstreatment.com/2018/10/19/meth-recovery-rate/
Amenities at WhiteSands Inpatient Addiction Treatment Centers
WhiteSands Alcohol and Drug Rehab offers an impressive range of amenities for guests to enjoy. We put a lot of effort into providing amenities that help patients develop new hobbies that they can carry on when they leave treatment. Some of the amenities offered include
A swimming pool

A boxing ring/boxing program

A newly constructed athletic complex

A brand new recreation center

Indoor and outdoor lounge areas

Volleyball

Basketball 

Yoga

Badminton

And so much more
Patients must engage in activities that support their physical and mental well-being. We believe that daily exercise is highly beneficial to the overall success of patients in addiction treatment. 
What Our Clients Have to Say 
In addition to WhiteSands Alcohol and Drug Rehab being rated the best addiction treatment center in Florida by Newsweek, we've received hundreds of 5-star reviews from former patients on Google. Here are a few things that our patients have to say:
"If you are serious about recovering and want to become recovered, then go to WhiteSands. The entire staff (doctors, nurses, clinical, behavioral health technicians, admission and discharge, food and beverage, and housekeeping) are loving, caring, and helpful! WhiteSands made me feel like being at home as much as possible. This place is AWESOME!!"

 

–

 

David, WhiteSands Fort Myers

I can't say enough good things about this place from the staff and also my peers. This place is amazing. This place definitely helped me with my addiction and I would recommend this patient to anyone who needs help with their addiction" 

– Mark, WhiteSands Tampa

"Everyone I encountered during my treatment was very professional and helped me during a dark time of my life. Definitely a 5-star facility" 

– Tony, WhiteSands Plant City
Individuals who struggled with alcohol and drug abuse and have attended our addiction center have found solace and hope in our Florida rehab center. Substance abuse and addiction do not go away on their own. It requires a period of medical detox in addition to inpatient treatment, intensive outpatient (OP), and partial hospitalization programs (PHP). A personalized treatment plan will help you on your journey toward lifelong sobriety.
Start your addiction recovery today. Our treatment programs are uniquely designed for you and can help guide you toward lasting recovery. If you or your loved ones struggle with drug and alcohol addiction, contact the WhiteSands Alcohol and Drug Rehab intake team today. We are the number one treatment provider for drug and alcohol addiction in the nation and can help you regain control of your life once again. 
If you or a loved one needs help with abuse and/or treatment, please call the WhiteSands Treatment at (877) 855-3470. Our addiction specialists can assess your recovery needs and help you get the addiction treatment that provides the best chance for your long-term recovery.