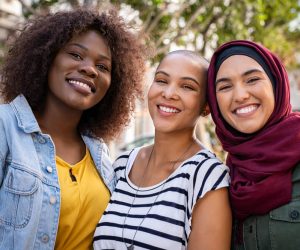 Women's Unique Recovery Journey
A sober living environment remains critical in many people's recovery journey from drug abuse and addiction. Being new to sobriety has numerous challenges, with plenty of pitfalls, temptations, and setbacks that may be easy to fall into, especially when surrounded by the same people, places, and substances you were around before rehab.
Although men and women both require support and stability when newly sober, gender-specific and LGBTQ-safe transitional housing is vital, as these demographics have unique needs that co-ed homes may not be able to address fully. A women's only sober living home will help women in recovery face the unique challenges in a safe and comfortable environment.
If you or a loved one are struggling with addiction, call WhiteSands Alcohol and Drug Rehab today at 877.969.1993 to learn how we can help.
Benefits of Sober Living
Living in sober housing in Naples, Florida will provide you with a stable environment that does not allow drug abuse or alcohol, removing a massive obstacle in many people's recovery journeys. Some rules vary from home-to-home surrounding visitors, curfews, and mandatory drug tests, and you will learn to develop healthy coping skills as the lessons learned in rehab are reinforced.
In sober recovery residences, you will have structure and support, so you will not feel alone in your addiction recovery. This type of home is a good transition between inpatient rehab and completely independent living. You will have opportunities to return to work, school, family, and social events as a sober person, with full support and help to work through any issues you encounter in your everyday life.
Social and environmental factors found in sober living homes are crucial in avoiding isolation and will improve your chances of staying sober long-term. In a women's only sober living home, women will find additional encouragement and support from other women in recovery and a safe, clean environment.
Finding a Sober Living Home for Women
At WhiteSands Alcohol and Drug Rehab, we have 17 outpatient rehab facilities throughout Florida. Our team will help you find a safe, sober living home for women in Naples near the facility that will best suit your unique needs as a woman in outpatient rehab and recovery programs for substance abuse. You may also do an internet search for "women's only sober living house in Naples, FL" to learn about their services.
See how the legalization of marijuana has impacted addiction in our blog below:
https://whitesandstreatment.com/addiction-articles/legalization-marijuana-negative-impact/
Why Choose a Sober Living Home for Women?
Choosing sober housing for women in Naples, Florida is a good idea for any woman who wants additional support and structure while returning to everyday activities and who wants to avoid potential complications that may arise from living side-by-side with men. Everybody has their own unique needs and preferences, but women may have experienced specific, gender-based issues that men may not understand. Some of the benefits of women's only homes include:
A safe environment free of sexual harassment and gender-based intimidation, especially for those who have experienced physical or psychological abuse and trauma

A fully sober environment free of drugs and alcohol

Reduced distractions that may arise within a co-ed environment

Feeling a deeper level of communication, empathy, and understanding with other women.

There is an environment of female empowerment within a female perspective without silencing or dismissing "women's problems."

Help to deal with childcare issues and legal complications such as custody, with some homes allowing children.

Some homes may provide additional tools and skills tailored to women's needs, such as independent living skills, financial literacy, and vocational training.

The ability to cultivate a support network and recovery community with people like you for further support as you integrate back into society

Access to numerous treatment programs and support groups, including behavioral health and family therapy groups
What Does Sober Living for Women Look Like?
Sober living for women in Naples, Florida will involve moving into a sober home and living there as you begin to return to your normal activities. Each home has different rules, codes of ethics, services, and timelines. Some of the house rules you may come across include:
No drugs or alcohol or any substance abuse

No overnight guests

No violence or threats of violence

On-time fee payments

Enforced curfews

Continued involvement with outpatient rehab, treatment programs, or work/school

Mandatory house meetings and chores

Agreeing to random drug tests

Full compliance with house rules
Some homes offer on-site clinical care, psychological treatments, and nursing staff, and some are very strict, while others are run more casually. It is essential to choose a home that will best suit your needs in recovery, and for some, this may mean a stricter home with more rigid rules. You will be expected to take responsibility for your actions and behave respectfully.
WhiteSands Sober Living for Women in Naples
Once you have completed an inpatient rehab program at WhiteSands Alcohol and Drug Rehab, it is recommended to move into an outpatient program to help you transition back into your life. Moving into one of the recovery residences for women in Naples can make all the difference to those who do not have a safe, sober place to live with a team of supportive caregivers, friends, recovery community, and family to go back to. There may be drug users at home, or you may feel that you would best benefit from an all-female environment away from triggers and temptations for the first while after rehab.
Addiction is a disease that can be managed, but it is never 100% cured, so it is crucial for you always to feel supported in your sobriety. A sober home can help with that. At our addiction treatment center, we fully support our outpatient clients in finding the proper transitional housing after inpatient rehab. Our team will work with you to ensure you are somewhere you feel safe, cared for, and receive the support you need as you begin your life as a sober person.
Contact us today to learn more about how we can help you maintain your sobriety by finding the right women's only sober home or halfway house in Florida.
If you or a loved one needs help with abuse and/or treatment, please call the WhiteSands Treatment at (877) 855-3470. Our addiction specialists can assess your recovery needs and help you get the addiction treatment that provides the best chance for your long-term recovery.