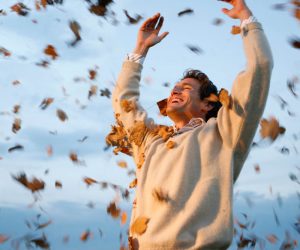 Thanks to WhiteSands, Addiction Recovery Was Made Possible 
WhiteSands Alcohol and Drug Rehab in Fort Myers, FL was able to help David lead a healthy, content, and sober life thanks to the compassionate support he received during his time at the facility for his substance abuse. 
"The entire staff (doctors, nurses, clinical, behavioral health technicians, admission and discharge, food and beverage, and housekeeping) are loving, caring, and helpful," he mentions. 
During patients' time in residential inpatient treatment, they will meet regularly with board-certified therapists and clinicians who work with them throughout their time in rehab. Since each individual is overcoming a unique struggle, each treatment program is tailored to the patient's specific needs. 
If you or a loved one are struggling with addiction, call WhiteSands Alcohol and Drug Rehab today at 877.969.1993 to learn how we can help.
A Full Continuum of Care of Addiction Treatments 
WhiteSands in Alcohol and Drug Rehab in Fort Myers, FL offers a full continuum of treatment options for addictive behaviors and all levels of care at their Fort Myers, Florida center. We provide individualized treatment, including alcohol treatment and treatment for drug abuse. The levels of care include:
Medically assisted detoxification at our detox center

Inpatients residential treatment

Outpatient treatment programs, including intensive outpatient treatment (IOP)

Partial hospitalization programs (PHP)

Sober homes and transitional housing 

Aftercare and relapse prevention

Facilitation of 12-step groups/self-help groups

Facilitate recovery meetings such as narcotics anonymous (NA) and alcoholics anonymous (AA)

Alumni 

SMART recovery 

Family Therapy

Sober living

Follow-up care
Comfortable Patients Are Successful Patients 
Our facility focuses on the comfort, well-being, and happiness of patients at our treatment facilities, as this is what we believe creates a successful patient. When patients feel at home in their environment and are not stripped of their creature comforts, they are much more willing to accept substance abuse treatment and stay for their treatment program. 
Some of the features that make WhiteSands Alcohol and Drug Rehab stand out among competitors are:
A 10-acre campus

A host of amenities, including a swimming pool, walking paths, and volleyball

A brand new athletic complex

A newly constructed recreation center

Home-cooked meals

Coordinated activities such as games night and off-site events such as bowling

Cell Phones and personal electronics allowed 

Private, newly renovated rooms
At our drug and alcohol rehab in Fort Myers, patients are not stripped of their creature comforts and are provided with an environment that is comfortable and not institutionalized. We do not standardize the treatment process as many other facilities do because we understand that this strategy simply does not work. By treating patients as 'guests' once treatment is over for the day, around 4:30 pm, they are welcome to use the amenities and facility grounds freely. 
Learn more about the most powerful opioids here:
https://whitesandstreatment.com/2017/09/11/list-of-opioids-strongest-to-weakest/amp/
Treating Addictive Behaviors 
WhiteSands Alcohol and Drug Rehab has been rated the #1 treatment center in the nation and has helped thousands of individuals reach and sustain sobriety, and we can help you too. Once an in-depth patient analysis has been completed, patients will meet with their treatment program coordinator to determine the correct treatment methods and approaches best suited for them.
We offer help to people all over the state. Whether you are in Plant City, West Palm Beach, Pompano Beach, North Point, Bonita Springs, Lee County, Palm Bay, Winter Haven, Fort Pierce, Panama City, Lehigh Acres, Port Charlotte, Boca Raton, or Cape Coral, we can help. We also offer recovery residence during patients' outpatient treatment programs.
Since not everyone and their addiction are the same, a tailored and individualized treatment approach to addiction recovery is necessary. At WhiteSands Alcohol and Drug Rehab, treatment programs are customized to the patient's unique needs, so they have every possible chance at succeeding in rehabilitation. While some individuals require dual diagnosis, others may not. 
Get Help at WhiteSands Alcohol and Drug Rehab in Fort Myers, Florida Today
There is no better time to seek help than now. Addiction is a chronic disease that worsens with time, and the longer you wait to get help, the worse your addiction accumulates. With relapse prevention techniques taught during residential treatment, patients will have every opportunity for addiction recovery. Call us today to learn more about starting your road to addiction recovery.
"If you are serious about recovering and want to become recovered then go to WhiteSands," David says. 
If you or a loved one needs help with abuse and/or treatment, please call the WhiteSands Treatment at (877) 855-3470. Our addiction specialists can assess your recovery needs and help you get the addiction treatment that provides the best chance for your long-term recovery.