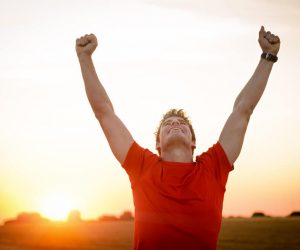 By Offering All Levels of Care and Full Continuum of Treatment Options Offers Patients Ongoing Support
After attending WhiteSands Alcohol and Drug Rehab in Plant City, Thomas' addiction recovery journey continues through the facility's outpatient treatment program. 
"I went to treatment in Plant City and I have been doing outpatient at this location," he says. "I love that I had the opportunity to continue working with WhiteSands even after I left the inpatient facility." 
The facility offers outstanding aftercare support and outreach programs designed to help ease the transition period between leaving inpatient treatment and entering day-to-day life. 
"I had an amazing therapist in Plant City named Meredith, and she helped open my eyes to the issues that I needed to address, and it made for a smooth transition to outpatient with the knowledge of what I needed to do," Thomas says. 
If you or a loved one are struggling with addiction, call WhiteSands Alcohol and Drug Rehab today at 877.969.1993 to learn how we can help.
The Benefits of Outpatient Drug Rehab
When patients exit drug rehab or alcohol rehab at WhiteSands Alcohol and Drug Rehab in Plant City, FL, it's vital that they have resources and tools available to them. Drug and alcohol addiction are relapsing diseases which means they need constant reinforcement. Through outpatient drug recovery programs, patients can access the help, support, and guidance they need, which is the key to staying sober. 
Some of the programs that patients will attend during outpatient and intensive outpatient rehabs for substance abuse include:
Recovery meetings and 12-step meetings

Alcoholics Anonymous (AA)

Narcotics Anonymous (NA) and NA meetings

Dual diagnosis 

Behavioral health programs

Relapse prevention techniques 

SMART recovery 
Getting sober is one thing, but staying sober is another ballgame. WhiteSands Alcohol and Drug Rehab in Plant City provides individualized treatment and a unique treatment modality for each individual who seeks help through the facility. Addiction to drugs and alcohol does not stop once you get sober; it is a lifelong journey that requires an aftercare and relapse prevention plan. 
All Levels of Care and a Full Continuum of Treatment
Whether you are attending treatment in Cape Coral, Hyde Park, Fort Pierce, Tampa, Fort Myers, or Plant City, Florida, WhiteSands Alcohol and Drug Rehab can help you throughout all levels of care. We offer alcohol or drug detox, residential treatment, and partial hospitalization. We also provide an intensive outpatient program uniquely designed for patients that will incorporate various treatment therapies and provide access to a primary therapist. It's encouraged that patients connect with their primary therapist at least once a week post-treatment to ensure they are on the promising road to recovery. Treatment plans that incorporate dual diagnosis treatment for co-occurring disorders will ensure that those who struggle with a mental disorder have the medication and care they need. 
Learn what diseases you can get from drug abuse here:
https://whitesandstreatment.com/2017/07/19/what-diseases-can-you-get-from-drug-abuse/
Get Help at WhiteSands Treatment Facility Today
WhiteSands' drug rehab center has been the number one rated substance abuse treatment center in Florida for two years in a row. We offer comprehensive detox programs (alcohol detox and drug detox), drug treatment, alcohol treatment, dual diagnosis, and so much more. 
The therapists and clinicians at our facility construct a personalized treatment modality based on the patient's specific needs to ensure patients like Thomas can continue their recovery journey with reassurance through individualized intensive outpatient programs.
"Thank you to the awesome staff for setting me up for success and treating me with respect," Thomas says. 
If you or a loved one is struggling with drug or alcohol addiction, you must get in touch with the intake team at WhiteSands Alcohol and Drug Rehab today. 
If you or a loved one needs help with abuse and/or treatment, please call the WhiteSands Treatment at (877) 855-3470. Our addiction specialists can assess your recovery needs and help you get the addiction treatment that provides the best chance for your long-term recovery.