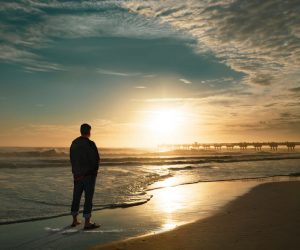 Top Rated Outpatient Addiction Treatment Center in Florida
WhiteSands Alcohol and Drug Rehab Center for substance use disorders, drug abuse, and alcohol addiction placed highly on Newsweek's list of Best Addiction Treatment Centers in Florida in a 2020 article. It was also named one of America's Best Addiction Treatment Centers in 2021, with the Plant City rehab center rated as #4 in the country and Fort Myers rehab center ranked at #1. These rankings are based on criteria such as:
Quality of care

Services offered

Follow-up care

Accommodations

Amenities

Medical professionals accreditations

Reputation
If you or a loved one are struggling with addiction, call WhiteSands Alcohol and Drug Rehab today at 877.969.1993 to learn how we can help.
Benefits of Outpatient Addiction Treatment
The benefits of Florida outpatient alcohol and drug rehabs include:
The freedom to remain working, going to school and living your life while accessing the addiction treatments, therapy, structure, and support you need

You will have opportunities to apply newly learned coping techniques to real-life scenarios.

Access to a sober community through support groups, therapy, alumni meetings, and sober activities
Why Travel to Florida for Outpatient Addiction Treatment
Some benefits of traveling to Florida for outpatient drug or alcohol rehab include:
Traveling provides a fresh start, with a feeling of beginning anew

It may be easier to maintain your privacy if you seek treatment outside of your hometown

There is a strong addiction and mental health community in Florida, with many sources of support available

You may find a better quality of treatment outside of your home state

It will put a physical distance between yourself and the people/places that may trigger relapse
When you do stop drinking, your body may react in a certain way, which you can learn about here:
https://whitesandstreatment.com/2018/12/10/what-happens-when-you-stop-drinking-alcohol-suddenly/
What Is Outpatient Addiction Treatment Like?
At WhiteSands Alcohol and Drug Rehab, clients who use our outpatient addiction services live at home or in a sober living home. They come into one of our treatment centers a specified number of hours per week in a customized program that has been created to best suit their needs. We offer:
Partial Hospitalization Program (PHP) 
This program is a day/night program that lasts for an average of 10 to 20 days, acting as a transitional program from inpatient detox or rehab into an intensive outpatient program. Clients come in for full days of treatment in the PHP, with around five hours of groups per day, several individual therapy sessions per week, and a weekly psychiatrist appointment. They will come in for five or six days a week and have access to all the amenities of a person in inpatient rehab. Patients will begin to take on life's responsibilities like cooking, going to group therapy, etc., gradually so as not to become overwhelmed.
Intensive Outpatient Program (IOP) 
This is a more flexible program that lasts for 30 to 90 days, with three sessions of 1-hour groups, three days/nights per week, along with daily check-ins with a life skills guide for a full 90 days, and one-on-one behavioral health and therapy appointments.
In all the outpatient drug and alcohol rehab programs at WhiteSands Alcohol and Drug Rehab, clients retain continuity of care through ongoing access to medical care, medications they have been prescribed, psychiatric care, and case-management services like life-skills development or help with writing a resume.
Outpatient Addiction Treatment at WhiteSands
WhiteSands luxury rehab centers include 14 outpatient alcohol and drug treatment centers across Florida. We offer first-class drug and alcohol outpatient rehab programs, options for medical detox, and three luxury inpatient rehab for those who require additional mental health treatments, medical care, or those who have a more severe addiction. We also have an extended addiction recovery program that lasts a lifetime, providing you with somewhere to turn no matter how long it has been since your last visit.
The drug rehabilitation outpatient programs at WhiteSands Alcohol and Drug Rehab are entirely customized to our client's needs, including children of alcoholics. We are dedicated to continuously raising the standards of care, enhancing our services, and expanding the amenities we offer. Through our inpatient, PHP, IOP, and other outpatient rehab programs and our alumni program, our clients will always have a sober community they can count on to be there for them.  
If you or a loved one are experiencing addiction or looking for addiction treatment in Florida and want to learn more about our treatment centers, rehabilitation programs, or the incredible luxury amenities we offer, contact the WhiteSands Alcohol and Drug Rehab team today. We can help you decide what the best next step should be and whether outpatient rehab is right for you in your recovery journey.
If you or a loved one needs help with abuse and/or treatment, please call the WhiteSands Treatment at (877) 855-3470. Our addiction specialists can assess your recovery needs and help you get the addiction treatment that provides the best chance for your long-term recovery.