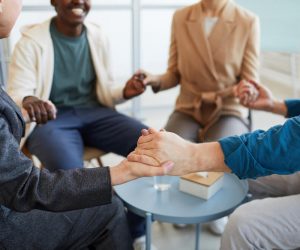 What Is Sober Living?
Recovering from addiction entails a process that takes time. People recover by degrees; each week brings a bit more stability or fewer cravings to use. After the intense rehab period and traditional addiction treatments, many people aren't quite ready to return to their home lives. As part of their aftercare, living in a sober living community can provide the continued support they need.
For many, transitioning home right after rehab is not ideal. A sober living community provides individuals with a place to live for a period between rehab and their home or former home if they've chosen not to return. A sober living house provides a safe and supportive environment for people in recovery. Drugs and alcohol are not allowed in these homes, and individuals are often required to attend aftercare programs. Drug and alcohol testing may also require living in sober communities.
If you or a loved one are struggling with addiction, call WhiteSands Alcohol and Drug Rehab today at 877.969.1993 to learn how we can help.
How Does Sober Living Work?
Sober living homes are designed with 'community' in mind. Individuals who live there are requested to support one another. Life after rehab has its ups and downs. After a bad day at work, individuals in recovery can rely on this peer support to help them keep relapse at bay. Generally, sober living communities feature aftercare programs like peer group meetings or a weekly workshop designed to help people who are transitioning back to their everyday lives after formal addiction treatment. Some people prefer to live in a sober living home for several months or even a year before returning to their independent lives.
What Is the Difference Between Sober Living and Rehab?
Addiction treatment rehabs are staffed by a team of addiction specialists–clinicians and therapists. Rehabs provide formal addiction treatment and, in a sense, equate to medical clinics or hospitals for people addicted to alcohol or drugs. Once their course of treatment is complete, their time at rehab is over, although some people may elect to meet with a therapist each week or month for an indefinite period.
People live in sober living communities just as they'd live in any home. They go to sleep there, wake up and get ready for work or school there. In short, these are living quarters. Meetings of community occupants may occur there, but these are not treatment centers, and they're simply homes where people in recovery can live and enjoy support for maintaining their sobriety.
How Long Do Most People Stay in Sober Living?
Most people reside in sober living communities, on average, for about a year. However, some may feel ready to live on their own after a few months. Others may prefer to live there even longer than a year. While living in a sober home, people form new and healthy daily living habits. The longer they live there, the more ingrained these new habits–healthy routines–become. Many lifestyle changes underscore the recovery process. It's often ideal for people to get used to these changes and others experiencing the same challenges but also share the same goal–maintain recovery. After a year, many people have developed the life skills and confidence needed to achieve lasting recovery from addiction.
Find out about the meth recovery rate here:
https://whitesandstreatment.com/2018/10/19/meth-recovery-rate/
Are Sober Living Homes Licensed?
Not all sober living homes and communities are licensed. In fact, only three states currently feature mandatory licensing rules. However, many sober living homes are affiliated with accredited and licensed addiction treatment centers. Living in these sober communities is ideal because they're designed to foster best recovery practices and feature aftercare programming that the treatment center sanctions.
Will Insurance Pay for Sober Living?
Because sober living homes are not treatment centers like rehabs, they do not typically qualify for medical insurance coverage. On the other hand, since insurance plans vary, it's essential to check with your carrier to determine if transitional living may be covered to any extent.
Where to Find Sober Living?
If you are interested in continuing your recovery in a sober living community, you should contact WhiteSands Alcohol and Drug Rehab. We are well-known for our addiction treatment centers around Florida, but we also operate sober living communities in the state. Having recognized the great need for interim housing with a recovery focus, we developed our sober living concept to ensure people in recovery can live in a safe environment and enjoy support for their continued recovery journey. Call us today to learn more about why sober living in Florida is a good idea.
If you or a loved one needs help with abuse and/or treatment, please call the WhiteSands Treatment at (877) 855-3470. Our addiction specialists can assess your recovery needs and help you get the addiction treatment that provides the best chance for your long-term recovery.