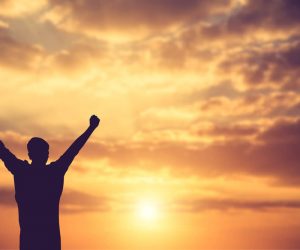 Our Center Treats Each Patient With Utmost Care and Compassion
Cedric entered our alcohol and drug rehab facility in Clearwater, Florida because he knew he could no longer continue on the destructive path of substance abuse. What he truly valued about the recovery center was how welcome he was made to feel. 
"WhiteSands Treatment Center is amazing," says Cedric with enthusiasm. "They're very professional and they really care about the patients and it shows through the passion and care the staff shows to not some but to each and everyone." 
If you or a loved one are struggling with addiction, call WhiteSands Alcohol and Drug Rehab today at 877.969.1993 to learn how we can help.
WhiteSands Intensive Outpatient Treatment 
Our alcohol and drug rehab facility offers intensive outpatient treatment at our 14 outpatient rehab centers around Florida. Outpatient rehab in Clearwater generally precedes inpatient rehab if the individual struggles with alcohol and drug abuse or gets treatment for a co-occurring disorder. Sober living is an essential component of outpatient drug rehab as it provides a supportive environment conducive to sobriety. During sober living, patients are encouraged to attend recovery meetings such as alcoholics anonymous (AA) and narcotics anonymous (NA), as these programs are designed to reinforce sobriety mechanisms and techniques. 
Addiction Recovery and Substance Abuse Treatment 
WhiteSands Alcohol and Drug Rehab offers all levels of care and is a gold-rated addiction recovery center in Clearwater, Florida. Some of the therapy and program types, along with levels of care, offered by our alcohol and drug rehab facilities include:
Medically assisted detox (to wean and help mitigate withdrawal symptoms) 

Inpatient treatment/residential treatment 

Partial hospitalization programs (PHP)

Intensive outpatient programs (IOP)

Individualized treatment for comorbidity

Outpatient programs 

Dual diagnosis for underlying disorders 

Life skills 

Relapse prevention

SMART recovery 

Behavioral therapy 

Family therapy

Personalized therapy program
Here are examples of recreational drugs people can be addicted to:
https://whitesandstreatment.com/2017/05/05/examples-of-recreational-drugs/
Get Effective Substance Abuse Help Now
Whether you are looking for substance abuse treatment in Clearwater, Hyde Park, Boca Raton, West Palm Beach, Fort Myers, or Plant City, Florida, WhiteSands Alcohol and Drug Rehab can help you. If you are struggling with drugs and alcohol and understand that you cannot continue on this destructive path, treatment programs are available. We offer rehabilitation programs that can help you make a lasting recovery because we ensure to uncover the driving force behind the addiction. 
We provide individualized treatment as we understand the importance of personalized treatment plans that include a dual diagnosis. Our treatment facilities are the number one rated drug and alcohol recovery centers in Clearwater, Florida, and we have worked endlessly to earn this title. Each patient who walks through our doors is provided with a tailored therapy program unique to their needs. This is the best and most effective way to ensure that patients receive the drug or alcohol addiction treatment they require for a successful recovery. 
If you or someone close to you is struggling with a drug or alcohol addiction, get in touch with WhiteSands Alcohol and Drug Rehab today. Our intake team is available 24 hours a day to take your call. You have to realize that continuing on this path of addiction has imminent endings, and addiction is a life-threatening disease that requires intervention immediately. 
If you or a loved one needs help with abuse and/or treatment, please call the WhiteSands Treatment at (877) 855-3470. Our addiction specialists can assess your recovery needs and help you get the addiction treatment that provides the best chance for your long-term recovery.