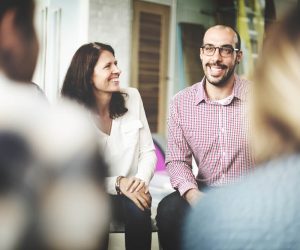 What to Expect in Rehab
When you imagine going to rehab for the first time, you may have questions like, "Is rehab like a hospital?" "What is the first day of rehab like?" "Is rehab like jail?" "What is inpatient rehab like?" or "What is outpatient rehab like?"
The goal of treatment programs for drug and alcohol addiction is to reduce physical dependence on the substance while providing therapy and counseling to help you get to the underlying cause of your addiction. It helps heal your body, mind, and spirit and create a new outlook on life, with new habits and behaviors that promote health and wellness.
When you enter alcohol rehab or drug rehab in a treatment center, you will first receive an assessment done by medical and psychiatric professionals to determine your level of addiction and find out more about your history of drug use and recovery goals. This process will help them decide where to place you in the spectrum of treatments available.
The first stop after an assessment is detox. Medication-assisted treatment (MAT) is an integrated inpatient detox program that ensures your body remains healthy and that you are safe as you detox and provides counseling, therapy, and prescription medications to ease any mental or physical suffering that withdrawal symptoms may cause.
After detox, most patients will be recommended to stay in a residential rehab program for a minimum of 30 days, followed by outpatient rehab and long-term aftercare and alumni programs that will help them gradually integrate back into their everyday life as a newly sober individuals.
If you or a loved one are struggling with addiction, call WhiteSands Alcohol and Drug Rehab today at 877.969.1993 to learn how we can help.
A Typical Day at WhiteSands Alcohol and Drug Rehab
At any of the WhiteSands inpatient treatment centers, each of our patients has a customized schedule that our team created to best support their unique needs regarding health and healing (physically, mentally, spiritually, and socially) and help them meet their individual goals.
Typical days in treatment at Whitesands are as follows:
6:00 am

 – The day begins when you wake up to get dressed, take medications, eat breakfast, and start your daily agenda.

8:30 am

 – Between 8:30 am and 4:30 pm, you will attend five group and individual therapy sessions or medical appointments. Short breaks are provided between groups, and there is also a lunch break.

4:30 pm

 – From 4:30 to 10:30 pm, you become our guest. This means you have access to various social activities like karaoke, board game tournaments, and sporting events. There are swimming pools, entertainment complexes, and other opportunities for sober fun. We have a brand-new recreation center for socializing, including ping pong, yoga classes, and snacks. There is even a full-sized boxing gym with trainers in our Plant City location. You may also take this time to rest or go to your private room to access your personal electronic devices.

10:30 pm

 – At 10:30 pm, it is time for patients to return to their rooms and get a good night's rest.
How Rehab at WhiteSands Is Different
At our drug addiction treatment center, you are the levels of care offered. These range from drug detox and alcohol detox through inpatient and outpatient rehab programs in a continuum of care that will treat alcohol and drug use disorders, including opioid addiction, alcohol addiction, cocaine addiction, prescription drug addiction, and much more.
Substance abuse and mental health issues often go hand-in-hand. We provide mental health services administration for dual diagnosis patients with co-occurring disorders like bipolar disorder, depression, anxiety, schizophrenia, and post-traumatic stress disorder.
Drug abuse can also lead to disease. Find out which diseases you can get from drug use below:
https://whitesandstreatment.com/2017/07/19/what-diseases-can-you-get-from-drug-abuse/
Our campus is luxurious, as we believe the recovery process is facilitated by each guest feeling comfortable and that you are being treated with respect and dignity. Your room will be private and comfortable, with a private bathroom and a flat-screen satellite TV. The food is nutritious and is prepared on-site, with multiple food options that will meet the dietary restrictions of any guest.
Addiction treatment is an essential step for anybody with a substance use disorder. If you are considering rehab because you find you cannot stop drinking or using drugs, need to use substances to get through the day, or if your substance use is negatively affecting your life, it may be time to enter a treatment program. Contact our team today to find out how to join WhiteSands Alcohol and Drug Rehab for alcohol and drug addiction treatment. 
If you or a loved one needs help with abuse and/or treatment, please call the WhiteSands Treatment at (877) 855-3470. Our addiction specialists can assess your recovery needs and help you get the addiction treatment that provides the best chance for your long-term recovery.