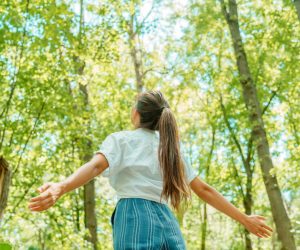 WhiteSands Provides the Opportunity to Create a New Sober Life
After her experience at our Plant City Alcohol and Drug Rehab Center, Saleema is excited to begin her recovery journey upon completing our medically assisted detoxification at our on-site detox center. The clinicians at our Plant City Alcohol and Drug Rehab Center ensure the comfort and well-being of patients throughout their time in detox. The process involves gradually and effectively weaning the individual off of the substance of abuse in a controlled and monitored environment. Detox aids in withdrawal management and tapers the individual off the substance in a few days or a week. Once the detox process is complete, patients will move on to attend residential inpatient rehab. 
"I felt extremely comfortable there from my first day," Saleema says. 
The staff at our Plant City Alcohol and Drug Rehab Center ensures that patients have the best detox experience with as little discomfort as possible, so they are ready and prepared to enter inpatient residential treatment. They understand first-hand how difficult it is to come to terms with the fact that you need help, as many of the staff are in remission from addiction. They have turned their lives around and continue leading productive lives to this day. 
If you or a loved one are struggling with addiction, call WhiteSands Alcohol and Drug Rehab today at 877.969.1993 to learn how we can help.
A Full Range of Treatment Programs
WhiteSands Alcohol and Drug Rehab offers a full continuum of treatment options for patients during their time here. Some of the addiction treatment programs available to patients are:
Medically assisted detox

Inpatient residential treatment
Partial hospitalization (PHP)
Intensive outpatient (IOP)
Sober living
Transitional housing
Aftercare
Relapse prevention
"Their knowledge and variety of different rehab programs are remarkable," Saleema states. "All the staff members are very attentive, open, and welcoming. You see your therapist three times a week."
Here is a list of opioids and the potency for each:
https://whitesandstreatment.com/2017/09/11/list-of-opioids-strongest-to-weakest/
WhiteSands Alcohol and Drug Rehab sets patients up for success post-discharge by crafting an aftercare and relapse prevention plan customized for them. The aftercare plan regularly incorporates a healthy balance of support groups, outreach programs, and one-on-one therapy with a primary therapist. The time directly after discharge from inpatient treatment is the most crucial in a patient's recovery as they enter society as a sober individual. There will be triggers and temptations around them, and it is vital to know how to navigate this. 
The Importance of Getting Help Now
If you or someone you love is struggling with a drug or alcohol addiction or substance abuse problem, contact the intake team at WhiteSands Alcohol and Drug Rehab today. We are available on a 24/7 basis to take your call. The sooner you make the call and get into treatment at WhiteSands, the faster you can lead a fulfilled life no longer controlled by your addiction. 
The longer you wait to seek help, the worse your addiction will continue to get. The disease of addiction does not get better on its own. Instead, it worsens as it progresses. Addiction is life-threatening, and you take a massive risk each time you abuse drugs or alcohol. When you are an addict, it does not just affect you; it impacts the whole family and those closest to you. It has a domino effect, and everyone involved in your life will become affected by the disease. It's time to get help. Get in touch with WhiteSands today and learn how addiction treatment can transform your life. Our Plant City treatment facility has helped thousands of individuals successfully overcome and maintain their sobriety, and we are confident we can help you as well. 
"I am very satisfied and happy to be able to start my path to sobriety and begin my recovery here," Saleema adds. 
If you or a loved one needs help with abuse and/or treatment, please call the WhiteSands Treatment at (877) 855-3470. Our addiction specialists can assess your recovery needs and help you get the addiction treatment that provides the best chance for your long-term recovery.