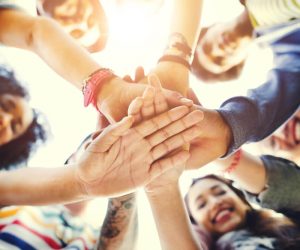 Top-Rated Drug and Alcohol Outpatient Rehab in Florida 
WhiteSands Alcohol and Drug Rehab is the number one drug and alcohol outpatient rehab in Florida, offering all levels of care and treatment options. We have both inpatient and outpatient rehab centers throughout Florida, where we offer substance abuse treatment, alcohol rehab, drug rehab, and dual diagnosis for co-occurring disorders. 
If you or a loved one are struggling with addiction, call WhiteSands Alcohol and Drug Rehab today at 877.969.1993 to learn how we can help.
What Is Outpatient Rehab Like?
Once patients successfully complete inpatient rehab, they are ready to enter the last part of treatment, which involves outpatient care. We craft an individualized treatment plan for each patient that walks through our doors, whether they are struggling with drug or alcohol abuse. By providing personalized treatment to patients, we can uncover the root cause of the addiction, such as an underlying mental illness, to make a solid foundation for recovery.
Outpatient rehab can vary in length, but typically, the length is a minimum of one month long. During this time, patients attend therapy and treatment during the day, such as one-on-one therapy with a primary therapist and behavioral therapy, but are free to leave the facility once their sessions are over.
Types of Outpatient Rehab Programs
Our day/night program offers support and guidance during the transition between the inpatient level of care to the outpatient level of care. Patients are welcome to reside in the comfort of their homes once therapy and treatment are complete for the day. The days consist of meeting with a primary therapist and attending group therapy and take place five to six days per week.
We offer two types of outpatient programs include:
A partial hospitalization program (PHP), also referred to as the 'day/night program.'

Intensive outpatient program (IOP)
During these programs, patients will be treated for their dual diagnosis if need be through mental health treatment and often, medication-assisted treatment (MAT). Co-occurring disorders, which are the presence of substance abuse and mental illness, require a customized treatment plan. This is why our recovery center provides each patient with addiction recovery modalities that are genuinely effective. 
Is Outpatient Rehab Effective?
When patients follow their treatment plan, outpatient treatment is very effective. Addictions and mental health are serious diseases that require ongoing care to be successful, which is why outpatient rehab can be a true asset to any drug or alcohol rehab program. The rehab program provides access to tools and resources that patients can access when discharged. Knowing how to cope with day-to-day life once you get out of treatment is imperative, and outpatient rehab will provide the knowledge base on where to get help if you feel tempted or have relapsed. 
It's important that patients complete their outpatient program fully and do not quit halfway through. The programs are designed to prepare you for life outside of the treatment environment correctly, and if you do not know how to navigate this new sober life, you risk relapse. The longer a patient stays in treatment, the more likely they will succeed in sustaining their sobriety on a life-long basis. We encourage all of our patients to get the most out of their time in rehab, which is why we highly recommend completing the outpatient program in its entirety.
Learn what to write someone in rehab in our blog below:
https://whitesandstreatment.com/2018/12/12/what-to-write-to-someone-in-rehab/amp/
Why Choose WhiteSands for Outpatient Rehab in Florida
We are a luxury rehab center specializing in treating various addiction and mental health problems. Addiction affects every area of your life, including loved ones, friends, employment, children, and family. You have too much to lose if you continue on the destructive path of drug abuse or alcohol abuse. 
Start your recovery today. By being a top rehab center in Florida, we are confident that we can help you overcome and manage your substance use disorders (SUD), drug and alcohol addiction, and mental health disorders. Call our intake staff and admissions team today to discuss treatment options. Our treatment team is available on a 24/7 basis to take your call. 
If you or a loved one needs help with abuse and/or treatment, please call the WhiteSands Treatment at (877) 855-3470. Our addiction specialists can assess your recovery needs and help you get the addiction treatment that provides the best chance for your long-term recovery.