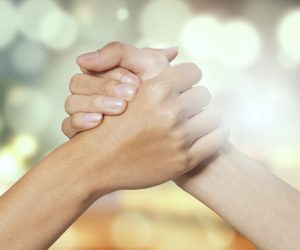 What Are Substance Use Disorders?
Substance use disorders (SUD) is another way to say "addiction." If you cannot stop using a substance, even when you want to, feel intense cravings for drugs or alcohol, or have developed a tolerance, you may have a substance use disorder.
Other signs of a SUD include:
All your social activities revolve around getting the substance, using it, and recovering.

You have stashes of paraphernalia or the drug around the house or on your person.

You continue to use the substance even when it causes health problems, relationship issues, financial difficulties, or issues at work.

You have isolated yourself from friends and family and have stopped doing the things you love to do (hobbies, sports, etc.) in favor of using drugs or alcohol.
If you or a loved one are struggling with addiction, call WhiteSands Alcohol and Drug Rehab today at 877.969.1993 to learn how we can help.
Levels of Care for Opioid Treatment in Tampa, Florida
Opioid drugs are a highly potent and addictive class of drugs that include prescription painkillers and street drugs like heroin and fentanyl.
Levels of care that are usually required in an opioid addiction treatment program are:
Detox
 Tampa drug rehab involves medication-assisted treatment, providing medicines like methadone to patients to ease drug cravings and other FDA-approved medications to relieve pain and restlessness as the drugs leave your system. Along with the issues with physical dependence, opiate detox is often quite emotionally tricky, so therapy and counseling are part of this integrated program.
Residential rehab
30 to 90 days of inpatient treatment is the next recommended step. At WhiteSands Alcohol and Drug Rehab in Tampa, we have comfortable and safe, 100% sober accommodations, with fully structured group and individual therapy days, doctor's appointments, and psychiatric care. In the evenings (after 4:30 pm), you will become our guest, with free time and full access to all the luxury amenities we offer.
Outpatient treatment
Outpatient care for our patients is a broad spectrum of customizable levels of care, including:
Intensive outpatient program
The IOP at WhiteSands is a 30-to-90-day program where you live outside the facility and attend group therapy at least three hours a day, three days a week. You will also regularly meet with a therapist and a psychiatrist, and a life-skills guide will check in with you every day for 90 days to help you meet recovery goals and stay on track.
Partial hospitalization program 
The PHP is a transitional period between inpatient rehab and an IOP, lasting 10 to 20 days. You will live in residence or at home, and come in for group therapy five hours a day, six days a week, with multiple therapy sessions and a weekly psychiatrist visit.
Aftercare programs
Alumni groups and peer support groups are especially important for those recovering from opioid addiction. There may be recurring withdrawal symptoms and drug cravings for weeks or even months after rehab is over. Joining these groups means there is always somewhere to turn.
Once patients enter outpatient treatment, here are some things to do in Tampa:
https://whitesandstreatment.com/things-to-do-in-tampa/
Types of Therapy Used in Opioid Rehabilitation
When you enter a rehab program in a recovery center for opioid abuse, you may have treatments and therapies, including:
Cognitive behavioral therapy

Experiential therapy

Group therapy

Dialectical behavior therapy

Family therapy

Alternative holistic therapies, including yoga, meditation, acupuncture, and massage therapy

Dual diagnosis treatment for co-occurring disorders like anxiety, bipolar disorder, depression, and post-traumatic stress disorder

Educational programs

Life skills programs and job coaching

Relapse prevention programs
Why Choose WhiteSands Opioid Rehabilitation Program in Tampa?
The WhiteSands drug rehab facility in Tampa, Florida is a luxury rehab facility with comfortable private rooms with private bathrooms, amenities like spa services and a full-sized gym, good food, and strong support from experienced professionals in their fields.
We treat substance abuse issues in programs that include:
Cocaine detox and rehab

Benzodiazepines detox and rehab

Prescription drug detox and rehab

Meth detox and rehab

Prescription opioids and opiate detox and rehab

Alcohol detox and rehab
You will become the strong, sober person you want to be through safe and effective, medically monitored detox programs and integrated levels of care leading from inpatient to outpatient rehab and beyond. We provide a vibrant, active sober alumni community where you can stop your substance abuse issues and gain a new perspective and healthy habits. Contact our team for information about costs, insurance verification, or more about how we can help you stop abusing street or prescription opioids for good.
If you or a loved one needs help with abuse and/or treatment, please call the WhiteSands Treatment at (877) 855-3470. Our addiction specialists can assess your recovery needs and help you get the addiction treatment that provides the best chance for your long-term recovery.