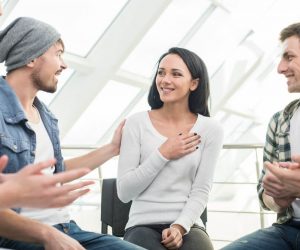 What Is Oxycodone?
Oxycodone is a narcotic ordered for moderate to severe pain and falls into the category of prescription opioids. Common brand names are Xtampza ER, Roxicodone, and Oxaydo. It is considered highly addictive and can easily cause opioid addiction. Even when taken as directed, tolerance can occur, and any who thinks they may have built up a resistance to the drug should inform their doctor and seek Oxycodone addiction treatment.
When deciding to get treatment for drug or alcohol addiction, the exceptional staff members at WhiteSands Alcohol and Drug Rehab's addiction center in Fort Myers understand that committing to a program for substance use disorders is a big deal. There are many factors to consider, and we have the treatment plans for prescription opioids, including Oxycodone addiction, that can help people make a positive change in their life. Call us today to talk about the substance abuse treatment levels of care we have available for you or any of your loved ones. The time is now to stop struggling with addiction, and let us help you with your alcohol and drug issues.
If you or a loved one are struggling with addiction, call WhiteSands Alcohol and Drug Rehab today at 877.969.1993 to learn how we can help.
Signs of Oxycodone Addiction
Many signs point to a problem with prescription opioids, including an Oxycodone addiction that a person may display. These include behavioral issues like trying to get additional prescription opioids from a doctor, using Oxycodone in dangerous situations, like driving, and not being able to stop using, which points to opioid addiction. Oxycodone addictions can also result in overdoses, primarily when used with illicit substances like heroin or alcohol. Anyone showing signs of tolerance or resistance to Oxycodone or withdrawal from prescription opioids when use is lessened or stopped should seek Oxycodone addiction treatment at a rehab program as soon as possible. At WhiteSands Alcohol and Drug Rehab, we have many treatments and rehab options for you or any of your loved ones struggling with drug abuse and addiction.
Benefits of Getting Treatment for Oxycodone Addiction
People struggling with drug abuse or addiction should seek treatment as soon as possible. One of the benefits of getting Oxycodone addiction treatment is that you will have the support you need from our highly trained professional staff. Whether it is opioid detox, inpatient drug rehab, or specialized care like an Intensive OutPatient Program (IOP) at WhiteSands Alcohol and Drug Rehab, we will develop a customized plan involving any level of care you need.
Oxycodone Detox in Fort Myers
Oxycodone addiction treatment, including opioid detox, is available at WhiteSands Alcohol and Drug Rehab in Fort Myers. Please call us if you are struggling with addiction and want to hear more about our treatment and rehab options. Going through opioid detox on your own can be very dangerous, and our rehab program has the people and procedures to guide you to begin your addiction recovery successfully. Our treatment facility in Fort Myers is an excellent option for your Oxycodone detox needs.
Inpatient Opioid Rehab Fort Myers
Inpatient treatment is an excellent idea for anyone struggling with drugs and alcohol. Inpatient treatment for opioid rehab allows the client to focus entirely on their addiction therapy and counseling while training in other skills, like relapse prevention. At WhiteSands Alcohol and Drug Rehab, we combine all the levels of care a patient needs to progress in their addiction recovery and make the positive change in their life that will put drugs and alcohol behind them.
Outpatient Rehab for Oxycodone
Our outpatient treatment program in Fort Myers also addresses Oxycodone abuse and addiction. While slightly less intense than inpatient treatment, an outpatient treatment program offers flexibility and many aspects of residential treatment. Outpatient programs for Oxycodone abuse are available at many of our locations across Florida.
Why Choose WhiteSands in Fort Myers for Oxycodone Rehab?
WhiteSands Alcohol and Drug Rehab is an excellent choice for people struggling with addiction and seeking treatment in the Fort Myers area. Oxycodone rehab can include several stages, including opioid detox, inpatient treatment, outpatient treatment, sober living, and other options we provide. Call us today to discuss a comprehensive treatment plan for you or one of your loved ones. It's never too soon or too late to get substance abuse treatment.
If you or a loved one needs help with abuse and/or treatment, please call the WhiteSands Treatment at (877) 855-3470. Our addiction specialists can assess your recovery needs and help you get the addiction treatment that provides the best chance for your long-term recovery.