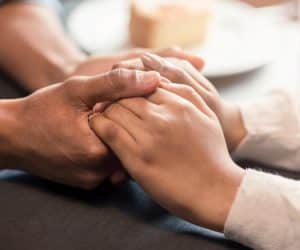 What Makes WhiteSands the Best Addiction Treatment Center in Fort Myers
Many factors contribute to WhiteSands' substance abuse treatment center being the best addiction treatment center in Fort Myers. So, what makes the rehab in Fort Myers, Florida, the best in the nation? 
The facility offers all levels of care, including:
Inpatient rehabilitation

Treatment for a co-occurring disorder

Partial hospitalization programs (PHP)

Intensive outpatient program (IOP)

Residential treatment 

SMART recovery 

Outpatient therapies and outpatient programs

Behavioral therapy

Family therapy 

Medically assisted detoxification/detox programs at our detox center

Relapse prevention programs
If you or a loved one are struggling with addiction, call WhiteSands Alcohol and Drug Rehab today at 877.969.1993 to learn how we can help.
Why Newsweek Ranked WhiteSands the Best Addiction Treatment Center in Florida Two Years in a Row
Newsweek has ranked WhiteSands as the best addiction treatment center in Florida for the second year in a row. For those struggling with addiction, our drug and alcohol rehab offers all levels of care and supports you throughout the entire recovery process. The treatment facility has earned its spot as one of the top-ranking rehabilitation centers for its medical and therapy offerings and the accommodations and amenities provided. 
Treatment programs throughout patients' time in inpatient rehabilitation and outpatient treatment are tailored to the patient's specific needs. We offer different types of treatment based on the patient's unique needs and create a custom treatment plan as well. The rehab program for each patient is based on an in-depth patient assessment completed during admission. This is designed to learn more about the patient and what medical management they need based on their addictive behaviors. From there, an alcohol or drug treatment therapy plan is crafted. 
How WhiteSands Compares to Other Alcohol and Drug Rehabs
Whitesands truly sets itself apart from competitors. We offer individualized treatment and personalized recovery programs for drug and alcohol addiction and never apply a one-size-fits-all approach to recovery. Some of the features that set the facility apart from others include:
Offers all levels of care 

Medical director on-site

Private accommodations

10-acre campus 

Electronics allowed

A recreation center and athletic complex

Professional boxing program

One-on-one therapy sessions multiple times per week

Life skills and relapse prevention

Outpatient treatment and transitional housing
Our rehab center in Fort Myers is unlike any across the nation and truly puts the care and comfort of patients at the forefront of addiction recovery. 
See how the legalization of marijuana has impacted addiction here:
https://whitesandstreatment.com/addiction-articles/legalization-marijuana-negative-impact/
WhiteSands' Commitment to Raising Industry Standards in Addiction Treatment
At WhiteSands Alcohol and Drug Rehab, we constantly work to be at the forefront of addiction recovery. We continuously look for the latest and most effective treatment modalities for our patients, and their recovery and comfort are our priority. We are committed to patient success and dedicated to ensuring patients leave treatment with clarity and the tools necessary for a successful journey in sobriety. 
WhiteSands Alcohol and Drug Rehab has a high success rate of patients who exit treatment and sustain their sobriety on a long-term basis. If you or someone you love is struggling with drug or alcohol addiction, get in touch with the WhiteSands Treatment team today. We can help get you into treatment promptly so you can begin to lead a life that is no longer controlled by your addiction. The best time to seek help is now.
If you or a loved one needs help with abuse and/or treatment, please call the WhiteSands Treatment at (877) 855-3470. Our addiction specialists can assess your recovery needs and help you get the addiction treatment that provides the best chance for your long-term recovery.