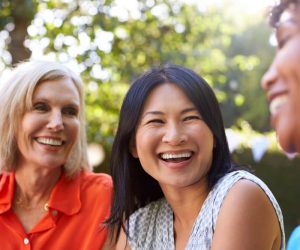 What Is Sober Living?
When it comes to transitional housing in a sober recovery home, Sober living is defined as a home where a person currently in recovery or transitioning back to their regular life during or after rehab (through an addiction treatment center) can live. It is a 100% sober place, with strict rules against any drugs or alcohol coming into the house. Sober living facilities often perform drug testing and have other firm rules around behavior and lifestyle choices to reinforce the lessons learned in rehab. They offer support and continued safety and care to those at the most vulnerable time in their recovery journey.
If you or a loved one are struggling with addiction, call WhiteSands Alcohol and Drug Rehab today at (877) 640-7820 to learn how we can help.
Benefits of Women Only Sober Living Homes
Women's-only sober living houses are an excellent resource for many women because when it comes to recovery, women face specific gender-based challenges that men do not. This is usually related to trauma and abuse, sexual harassment, silencing due to gender, stereotyping, childcare issues, and other gender-based stigmas.
Many women will be better able to build self-confidence and feel empowered without men in the building. Moving into a woman-only recovery residence during or after a sober living program for substance abuse treatment will provide women with an environment free of harassment, helping them feel safer and freer to express themselves and learn necessary social and independent living skills.
What to Expect in a Sober Living Home
When you move into a sober living home, you will likely be expected to take responsibility for yourself and your actions like you would if you lived in any other shared residence. This means cooking for yourself, cleaning up after yourself, and paying your bills. Each sober home is different, but most will have rules where you will have to:
Take (and pass) random drug tests

Put effort into addiction recovery through meetings/group therapy/12-step groups etc

Pay fees and rent on time

Attend house meetings and do your share of chores

Agree not to have overnight guests and abide by a curfew

Never bring alcohol or drugs into the house.
Some homes may have social workers, a house manager, nursing staff, or other helpful resources available to you, while others will function as a more independent living residence. There are high-accountability homes, halfway houses, and care homes, and at WhiteSands Alcohol and Drug Rehab in Tampa, FL, we can help you choose a home that best suits your health, social, and recovery needs.
For sober things to do in Tampa, check out our blog:
Sober Living for Women in Tampa at WhiteSands
At WhiteSands Alcohol and Drug Rehab in Tampa, Florida, we offer several outpatient treatment programs for recovery from drugs and alcohol outside of our rehab centers that can be paired with sober housing for an overall transformative and healing experience. Our outpatient treatment programs include:
The partial hospitalization program

 – full days of treatment five to six days a week, for 10 to 20 days.

Intensive outpatient program

 – three hours of groups three nights per week, for 30 to 90 days, along with daily check-ins from a life coach for 90 days

Outpatient programs 

– customizable programs that are less intensive and self-directed, with follow-up appointments, therapy, and medical care

Aftercare programs

 – a lifetime of continued connection to our alumni and sober community, with the option of scheduling therapy or meeting with a 12-step Narcotics Anonymous or Alcoholics Anonymous group when you need it
Outpatient rehab has many benefits, including the ability to transition back to your life, working, going to school, and spending time with loved ones and friends. You will live at the transitional living sober residence while receiving hours of treatment per week, including support groups, life skills programs, therapy, counseling, educational programs, medical care, mental health care, and more. With outpatient rehab, you can access peer, family, and professional support, never needing to feel alone in your recovery as you return to your regular daily schedule.
Whether in Saint Augustine, Delray Beach, Panama City, or Tampa, Florida, if you are looking for sober living options along with addiction treatment, we can help you find an appropriate residence with the amenities, structure, and accountability you need. Our team is here for you. Call us today to learn more about getting into a drug rehab or alcohol rehab outpatient addiction treatment program and a sober living program.
If you or a loved one needs help with abuse and/or treatment, please call the WhiteSands Treatment at (877) 855-3470. Our addiction specialists can assess your recovery needs and help you get the addiction treatment that provides the best chance for your long-term recovery.