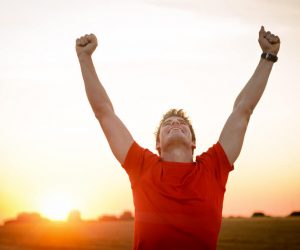 WhiteSands Offers Patients Continuous Support After Rehab
Brett, a patient who attended addiction treatment in Plant City, Florida, for his substance abuse, has regained confidence in his life thanks to the rehab and therapy offered here. 
"I can't say enough good things about WhiteSands in Plant city," Brett says. "They helped get me started on the best possible path to getting my life back."
For many people like Brett who struggle with drugs and alcohol, considering alcohol or drug rehab is a huge and life-changing decision.
"Every employee was way more than kind, caring, and helpful," he says. "They will go far out of their way to make sure that everyone was happy and as comfortable as possible."
Throughout patients' time in their rehab program, they will meet with their therapists on a one-on-one basis. The treatment programs during addiction treatment in Plant City are based on the patient's specific needs; individualized treatment throughout inpatient treatment and intensive outpatient care is always provided. 
If you or a loved one are struggling with addiction, call WhiteSands Alcohol and Drug Rehab today at (877) 640-7820 to learn how we can help.
Providing All Levels of Addiction Care
Some of the levels of care and treatment programs offered at WhiteSands in Plant City, Florida, include:
Medical detox

Residential treatment/inpatient treatment

Dual diagnosis treatment

Outpatient programs (intensive outpatient and partial hospitalization programs)

Alcoholics Anonymous (AA) and narcotics anonymous (NA)

Relapse prevention and life skills
Once patients complete in-depth analysis, an individualized treatment plan for residential inpatient treatment will be determined. 
"From the intake process all the way to the point that you exit the facility is A++," Brett says. 
During addiction treatment in Plant City, WhiteSands Alcohol and Drug rehab ensure the comfort of patients from the moment they step through the doors. The staff understands deeply the gravity of substance use disorders and will guide patients through all the different types of treatment as they work toward sustained recovery.
Some of the programs provided at the addiction recovery center include:
Trauma therapy

Family therapy

Therapy for an eating disorder

Therapy for mental health disorders 

Holistic recovery programs such as art therapy

Behavioral therapy

SMART recovery 
The proper treatment program is crafted for you based on the gravity of your addiction. Medication-assisted treatment (MAT) is often recommended for those struggling with an underlying mental health disorder. 
If you know someone attending rehab, here are some tips for writing to them:
Addiction Treatments Coupled With Top-notch Amenities
Not only does WhiteSands Alcohol and Drug Rehab treatment provide a custom rehab program for each patient, but we also provide excellent amenities and accommodations. 
"The pool, basketball court, beach volleyball, the food, and my personal favorites," Brett states. "The boxing classes and the gym. Highly recommend."
It's important for patients to feel comfortable during their time in inpatient treatment which is why the rehab treatment in Plant City offers amenities for patients to enjoy.
Substance abuse treatment is available if you or someone you love is struggling with addiction. Contact our rehab center in Florida today to learn more about their treatments for drugs and alcohol. Through alcohol and drug rehab, patients will be provided the tools required for a successful recovery. Our addiction treatment in Plant City facility has a high success rate of patients who exit treatment and sustain sobriety long-term. This success is because every patient who has graduated from the rehab program at WhiteSands is given a recovery plan that includes a primary therapist and aftercare resources. Please contact us today to learn more about addiction treatment in Plant City.
If you or a loved one needs help with abuse and/or treatment, please call the WhiteSands Treatment at (877) 855-3470. Our addiction specialists can assess your recovery needs and help you get the addiction treatment that provides the best chance for your long-term recovery.