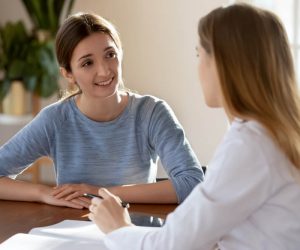 What Is a Dual Diagnosis?
Dual diagnosis is the term for when people coming to addiction treatment centers also have co-occurring mental health conditions. When people have undiagnosed and untreated psychiatric disorders, they often turn to substance abuse to try and mask their symptoms, like drinking to feel more comfortable socially or using stimulants to feel synthetic happiness. Drugs can also trigger latent psychiatric issues like psychosis or depression or worsen them over time.
Common mental health disorders, psychiatric disorders, and severe mental illnesses that are often found with substance misuse in dual diagnosis treatment programs include:
Generalized anxiety disorder

Social anxiety disorder

Major depressive disorder and other depressive disorders

Attention-deficit hyperactivity disorder (ADHD)

Borderline personality disorder

Eating disorder

Bipolar disorder

Post-traumatic stress disorder (PTSD)
Treatment for mental health and substance abuse is best when it occurs in an integrative treatment plan that combines therapy, physical health, psychiatric medications, and other mental illness and substance use disorder treatment into one comprehensive program.
If you or a loved one are struggling with addiction, call WhiteSands Alcohol and Drug Rehab today at (877) 640-7820 to learn how we can help.
Signs of Dual Diagnosis
A common co-occurring sign of addiction to drugs and alcohol is being unable to quit using the substance even though you want to because you cannot resist the cravings and impulses or cannot stand the withdrawal symptoms. Other signs of dual disorders include:
Having difficulty managing daily responsibilities like hygiene, nutrition, finances, and health

Avoiding hobbies, social activities, friends, and loved ones

Cognitive impairment and delusional thinking

Showing poor performance or getting in trouble at work or school

Displaying impulsive or erratic behavior and engaging in risky behaviors

Refusing to get help and comply with treatment

Having suicidal thoughts or behaviors
Learn about the signs of meth use here:
Treatment for Dual Diagnosis
Treatment plans for patients with a dual diagnosis may include:
Detoxification 
Medical detox or medication-assisted treatment plan is often needed to help patients clear their minds and body of all substances safely and comfortably, with medical care, therapy, prescription psychiatric medication, and other helpful medications provided in a 100% sober facility.
Inpatient rehabilitation 
People experiencing withdrawal symptoms may enter an inpatient medical alcohol or drug rehab after detoxing to continue on their path to sobriety. This is usually a 30-to-90-day program, living inside the treatment facility full-time and going to therapy and other treatments every day for several hours a day while building new habits and learning recovery and relapse prevention skills.
Psychotherapy 
Several types of psychotherapy and behavioral therapy are provided in substance abuse treatment programs for addiction recovery and mental health care, including cognitive behavioral therapy (CBT) and dialectical behavioral therapy (DBT)
Medications 
Depending on the patient's unique needs, certain medications may be prescribed to help with detoxing and long-term psychiatric care.
Supportive housing – group homes and sober homes are often helpful for newly sober people to help them continue on a positive trajectory and avoid relapse.
Self-help and support groups 
Alcoholics Anonymous, Narcotics Anonymous, Double Trouble in Recovery, or SMART recovery can provide community support and resources.
The Importance of Treating Mental Health and Addiction Together
Treating patients with a dual diagnosis or those grappling with the challenges of "dual diagnosis vs comorbidity" benefit the most from an integrated treatment approach. This approach deals with the alcohol or drug addiction at the same time as the mental health issue inside the same addiction center, with treatments provided by professionals working together on the co-occurring disorder.
Substance use disorders and drug or alcohol addiction are often interconnected on a deep level, affecting each other in several ways. Often, the mental disorder is the cause of the drug or alcohol addiction or substance abuse, and mental health issues result from the same underlying trauma or brain dysfunction. Whatever the reason for dual diagnosis, integrated mental illness and substance abuse treatment programs are the only way to get to the root of both issues and heal the body, mind, and spirit at once.
At WhiteSands Alcohol and Drug Rehab, we offer a safe and effective drug and alcohol detox and rehab program that provides mental illness and substance abuse treatments together in a comprehensive, customized luxury treatment program. Call us today to learn more about how we can help you heal and grow as you enjoy the comfort and safety of our top-tier treatment plans.
If you or a loved one needs help with abuse and/or treatment, please call the WhiteSands Treatment at (877) 855-3470. Our addiction specialists can assess your recovery needs and help you get the addiction treatment that provides the best chance for your long-term recovery.