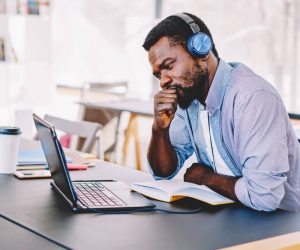 Types of Addiction Treatment
Several drug and alcohol rehab treatment models are available for those suffering from substance use disorders. You may wonder how to choose the right rehab for your unique needs. Do you need inpatient medical detox and long-term residential treatment, living inside the facility for 6 to 12 months? Do you need a flexible outpatient program that will allow you to continue working and living at home as you get help? Maybe a combination of the two, with a short-term inpatient program followed by outpatient care and a long-term aftercare program? Each person has their own path to follow regarding addiction treatment for barbiturates or any other drugs.
If you or a loved one are struggling with addiction, call WhiteSands Alcohol and Drug Rehab today at (877) 640-7820 to learn how we can help.
Medical Detox
Medical detox is often the first stop on the road to recovery. Detoxing from drugs and alcohol can come with distressing, painful, and even dangerous withdrawal symptoms. Medical detox will ensure you do not suffer unnecessarily as your body goes through the process of removing the toxins from your system and rebalancing your brain's chemistry.
At WhiteSands Alcohol and Drug Rehab, our medical detox programs include 24-hour care by doctors and medical professionals, monitoring your symptoms and progress, and prescribing medications as needed to ensure you are comfortable and safe. Detoxing may also be emotionally challenging, so counselors will be available to you to not only deal with any stress you may be experiencing but also to begin teaching new coping strategies to help you through your drug rehab and alcohol rehab program.
Some substances may require a tapering-off period instead of quitting "cold turkey," so medication-assisted treatments are also offered at the WhiteSands rehab centers. This type of treatment provides FDA-approved medications that will quell cravings, curb withdrawal symptoms, and help you stop using these substances safely and gradually, reducing the risk of relapsing.
Inpatient Residential Rehab
Inpatient rehab treatment for substance abuse at WhiteSands usually lasts 30 to 90 days. You will move into our safe, sober luxury treatment center, living amongst peers in a comfortable residence with plenty of amenities and various treatment options. The days are fully structured and filled with individual therapy, group therapy, behavioral therapy, doctor's appointments, psychiatric care, wellness activities, and other types of addiction treatment.
We also have an integrated dual diagnosis inpatient treatment program for people who struggle with addiction and mental health as co-occurring disorders. This program combines alcohol or drug addiction recovery treatments with the care needed for mental illness. After 4:30 pm, you become our guest, with free time to spend on your phone or laptop in your room or enjoy the luxury amenities we offer.
Learn about the best treatments for dual diagnosis here:
Outpatient Rehab
At WhiteSands Alcohol and Drug Rehab, we have several levels of care when it comes to drug or alcohol outpatient treatment. Unlike residential treatment, outpatient programs allow you to live outside the treatment facility and access the care you need by coming into the treatment center a specified number of hours per week. The customizable types of treatment we offer are:
Partial Hospitalization Program
Five hours a day of treatment, six days a week, for 10 to 20 days. This includes several group and individual therapy sessions and a weekly psychiatrist visit.
Intensive Outpatient Program
Three hours a day, three days a week, for 30 to 90 days, with a regular therapist and psychiatrist meetings. A life skills guide will also check in every day for 90 days to help you stay on track with your goals, and you have the option to meet with a case manager for additional help.
Outpatient Rehab
An even more customizable drug and alcohol treatment plan with a program length that lasts as long as you like, keeping you connected to the care, therapy, and support you need to avoid relapse as you live your life on the road to recovery.
Aftercare
After PHP or IOP substance abuse and addiction treatment, you may wish to join 12-step groups like Alcoholics Anonymous, online therapy, recovery coaching, or other recovery groups on your own terms. At WhiteSands Alcohol and Drug Rehab, we also have a strong and supportive alumni community. Through our Recovery Program, you will always have support from our team of dedicated addiction professionals, no matter the length of time it has been since rehab.
The Full Continuum of Care at WhiteSands
If you are wondering what type of program (inpatient vs. outpatient) will work best for you, you can contact our treatment center. Our addictions experts will walk you through the options available and help you work out the details, ensuring you are on the path to healing that will work best for you as an individual. We offer the entire continuum of care, from inpatient detox through residential rehab and outpatient treatment, medical care, sobriety skills, behavioral treatments, and therapy. We will help you heal the underlying causes of addiction as you work on your overall wellness and regain control over your life. Call any of our Florida addiction treatment centers today to learn more about our evidence-based practices, treatment costs, and drug and alcohol treatment options.
If you or a loved one needs help with abuse and/or treatment, please call the WhiteSands Treatment at (877) 855-3470. Our addiction specialists can assess your recovery needs and help you get the addiction treatment that provides the best chance for your long-term recovery.