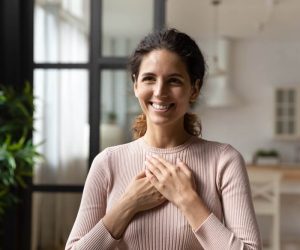 Customized Treatment Plans Help Each Patient Find Sucess
At the WhiteSands Fort Myers Treatment Center, patient Ghost couldn't be more excited about her experience at our drug and alcohol rehab center and her new lease on life. 
"This was an excellent experience," they said. "The food is amazing the campus is amazing and the staff is amazing."
If you or someone you know is struggling with substance abuse, WhiteSands Alcohol and Drug Rehab offers the latest treatment programs, including dual diagnosis.
If you or a loved one are struggling with addiction, call WhiteSands Alcohol and Drug Rehab today at (877) 640-7820 to learn how we can help.
Individualized Recovery Programs
Our Fort Myers treatment facility proudly offers all levels of care on a personalized basis for alcohol and drug rehab. Some of the types of treatment provided at our rehab centers in Florida include:
Inpatient rehab

Residential treatment 

Opioid detox

Cocaine detox

Alcohol detox

Drug detox

Outpatient rehab/outpatient programs:

Intensive outpatient program

Partial hospitalization

Behavioral therapy 

Family therapy 

Smart recovery

Facilitation of alcoholics anonymous and narcotics anonymous 

Dual diagnosis for a cooccurring disorder 

Relapse prevention, aftercare, and life skills
Whether you are in Fort Myers, Bonita Springs, Pompano Beach, Boca Raton, Port Charlotte, Panama City, or Plant City, the team at WhiteSands can help you. The recovery process can be hard to navigate; the staff at WhiteSands in Fort Myers, Florida can help begin the admissions process, so you get into one of the detox programs promptly.
Sought After Rehab Program for Drug and Alcohol Addiction
The alcohol and drug rehab center has a high success rate of individuals who can sustain their sobriety long-term. This is because our recovery programs provide aftercare support for patients even months after they have been discharged from outpatient programs. The team of specialists coordinated relapse prevention programs and alcoholics anonymous and narcotics anonymous for patients. Having structure in place is of utmost importance once a patient re-enters day-to-day life and the team ensures that patients have resources and tools available to them.
Individual therapy during substance abuse treatment ensures that patients are provided with customized programs that address any underlying causes of addiction. It also ensures patients have the mental health support they need to succeed in their recovery. 
Read about how to get crack our of your system here:
Get Help Now
If you or someone you love is struggling with drug or alcohol addiction or requires mental health help, get in touch with WhiteSands Alcohol and Drug Rehab today.
"I would recommend this for anybody that needs treatment and it did me a world of help and I guarantee you it would do anybody else a world of help," Ghost says. "They have a wonderful gym, they have men's and women's swimming pools, and lots of fun activities for when you're not in class." 
The inpatient center offers a host of amenities for patients to enjoy during their time. Developing new healthy and constructive ways to spend spare time post-treatment is crucial to sobriety. The facility introduces patients to activities that help patients develop new hobbies. 
The staff will conduct a patient assessment to learn more about the gravity of your addiction. This way, they can determine the appropriate detox therapy and inpatient program required. There is no better time to seek help than now, as addiction is a chronic and progressive disease that worsens with time. The best thing to do is seek professional help through a premier, top-rated addiction treatment center such as WhiteSands. The staff is available on a 24/7 basis to take your call. You can be free from the strangle of addiction. All it takes is one phone call and a lot of commitment. 
If you or a loved one needs help with abuse and/or treatment, please call the WhiteSands Treatment at (877) 855-3470. Our addiction specialists can assess your recovery needs and help you get the addiction treatment that provides the best chance for your long-term recovery.