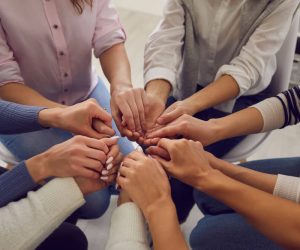 What Is Spravato?
Ketamine, which is sold under the brand SPRAVATO, is an FDA-approved prescription nasal spray for those who struggle with treatment-resistant depression (TRD) and severe depressive disorders such as major depressive disorder (MDD). People taking Spravato as a treatment option will undergo an in-depth patient assessment to determine if they are a good candidate for this antidepressant medication.
Ketamine is a controlled substance used to treat depression and major depressive disorders. Those who have tried prescription antidepressants in the past without success may find solace in Spravato for depression.
Depressive symptoms in adults can look like this:
Extreme antisocial and excluded behavior 

A loss of interest in previously enjoyed activities 

Withdrawing from everyday society 
Abuse and misuse may be common in those who take Spravato, as individuals with former substance use disorder (SUD) may do anything to experience a 'high,' even on their sober journey. Those with a history of substance abuse and addiction are at an increased risk of abuse and misuse, which is why they must stick to the treatment plan designed for them. Additionally, different drugs, including alcohol, can significantly impact the patient's health as they can interact with Spravato, exacerbating adverse side effects. Clinical and medical staff will present the protocols and medical information to the patient clearly and informally before the patient begins treatment.
If you or a loved one are struggling with addiction, call WhiteSands Alcohol and Drug Rehab today at (877) 640-7820 to learn how we can help.
How Spravato Is Used in Addiction Treatment
The antidepressant (AD) is safe and effective and may be used to treat severe drug and alcohol addictions. The efficacy of Spravato is substantial; many doctors and medical professionals are prescribing it for those with depressive disorders and mental illnesses such as bipolar disorder. Studies have demonstrated that patients who took the placebo nasal spray did not experience the same positive outcome and lessened symptoms as those who took Spravato.
While the drug administration FDA has approved the medication, as with most prescription drugs, Spravato side effects may be experienced by users. Spravato may cause specific side effects and adverse reactions in some patients, which include:
Risk of sedation

Suicidal thoughts and actions

Weight gain

Chest pain

Nausea and vomiting

Increases in blood pressure

The sensation of feeling drunk

Cognitive impairment
If you or someone close to you is experiencing severe side effects such as suicidal thoughts and behaviors, it's essential to get immediate help. Some patients may experience adverse events and should seek the help and guidance of medical professionals as soon as possible. 
During a patient's treatment plans, their side effects will be closely monitored throughout treatment with Spravato to ensure they respond well to the medication. There may be certain drug interactions when taking Spravato®, so it is essential to disclose your medication history to your healthcare professional before beginning this treatment for depression.
See the ultimate list of musicians lost to drugs here:
Where to Find Spravato Ketamine Therapy in Florida
WhiteSands' addiction treatment centers in Florida offer Spravato ketamine treatment to those struggling with addiction and mental health disorders. Through a Spravato therapy program, coupled with behavioral therapy, symptoms of depression can dissipate even after a single dose of Spravato. Medical professionals at WhiteSands will review the prescribing information with the patient, so they are clear on dosing information and frequency of use. 
We are extremely confident about the effectiveness of Spravato®. Clinical studies indicate that individuals who struggle with drug abuse and stick to their therapy plan have a higher success rate in sustaining sobriety and mental stability than those who participate in standardized treatment methods. 
If you or someone you love is struggling to find the proper antidepressant medication and looking for an effective treatment option, contact WhiteSands Alcohol and Drug Rehab to discuss Spravato ketamine. The admissions staff can help you get into treatment to lead the best, most fulfilled life possible. You do not have to be controlled by your mental illness or addiction any longer, as there are treatment options available that can help you better navigate your life. Call the intake team today to learn more.
If you or a loved one needs help with abuse and/or treatment, please call the WhiteSands Treatment at (877) 855-3470. Our addiction specialists can assess your recovery needs and help you get the addiction treatment that provides the best chance for your long-term recovery.