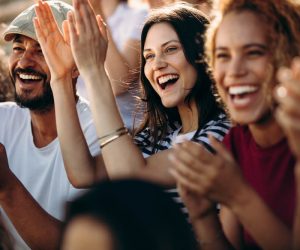 The No. 1 Addiction Treatment Center in Florida
Many people across the world struggle with addiction to illicit drugs. In the United States alone, nearly 21 million Americans suffer from addiction of some kind, and in 2020, more than 37 million Americans were current illegal drug users, according to Drug Abuse Statistics. In Florida, nearly 1.5 million people struggle with drugs and alcohol or a substance abuse disorder. Although drug overdose deaths have sharply risen in the U.S. over recent years, public concern about addiction has decreased. 
How Newsweek Determines the Top Addiction Treatment Centers
Finding the right treatment program for you and your addiction can be challenging. That's why Newsweek put together a list of the best addiction treatment centers in the country. For two years in a row (2020-2021), WhiteSands Alcohol and Drug Rehab has been named the No. 1 Addiction Treatment Center in Florida by Newsweek. 
Newsweek is committed to reporting on all aspects of health care, including substance abuse, addiction treatment, and recovery. Newsweek partnered with Statista Inc. to rank the 300 best U.S. addiction treatment facilities to collect this data.
If you or a loved one are struggling with addiction, call WhiteSands Alcohol and Drug Rehab today at (877) 640-7820 to learn how we can help.
How WhiteSands Compares to Other Rehabs in Florida 
There's a reason WhiteSands' treatment center has been named No. 1 two years in a row. It's because they stand out from other rehab centers in Fort Myers, Florida. The specialty staff at WhiteSands understands that you're your own person with individual needs that may differ from others. That's why WhiteSands provides personalized addiction treatment to addicts to provide the highest quality of care. Because of the unique treatment method, WhiteSands has a higher percentage of patients with sustained long-term recovery. Here's what WhiteSands offers that you won't find anywhere else: 
Individual or family group therapy five times a week, instead of once a week like many other drug rehab centers

Personalized and individualized treatment plans that result in smaller group settings and a high staff-to-patient ratio despite the narrowing of profits

Full-time skilled and highly-credentialed health care staff dedicated to all stages of treatment and the recovery process, which results in better continuity of care and a total focus on patient outcomes

A unique Life Skills Program helps increase success when patients check out our treatment facilities through relapse prevention. This treatment program provides continued daily support following patient discharge.
When it comes to the patient experience, our outpatient rehab, inpatient rehab, and residential treatment provide unique amenities to enhance the overall quality of life while in an alcohol detox or drug treatment rehab program. At WhiteSands, we firmly believe that a patient's comfort level strongly correlates to their success in treatment. That's why we offer the following: 
Large, private rooms with satellite TV and private bathrooms

Allowed use of electronic devices in the room from 4:30 P.M. to 10:30 P.M. every night so patients can contact loved ones and connect with the world outside of treatment

State-of-the-art athletic complex and boxing gym, plus personal training sessions with professional athletes and coaches

Large campus with a pool, basketball, and volleyball courts

Strict coronavirus (COVID-19) testing and safety protocols
These qualities make WhiteSands Alcohol and Drug Rehab the No. 1 Fort Myers addiction treatment center in Florida. 
We also provide job opportunities after rehab here
Alcohol and Drug Rehab and Detox at WhiteSands
If you or a loved one require alcohol and drug rehab, you can safely detox at WhiteSands Alcohol and Drug Rehab. With medically assisted treatment (MAT), WhiteSands allows you to safely detox without the harmful effects of withdrawal. Plus, when you detox from drugs or alcohol at WhiteSands Alcohol and Drug Rehab, you know you'll receive high-quality, individualized inpatient or intensive outpatient treatment where harmful, addictive behaviors are replaced with healthy habits. Here, sober living is a reality. Don't hesitate to get in touch with us today to learn more.
If you or a loved one needs help with abuse and/or treatment, please call the WhiteSands Treatment at (877) 855-3470. Our addiction specialists can assess your recovery needs and help you get the addiction treatment that provides the best chance for your long-term recovery.