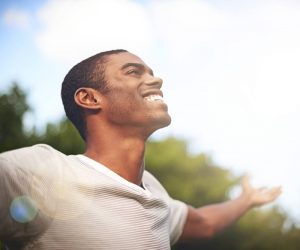 Whitesands Alcohol and Drug Rehab Treats Every Patient as a Guest and Is Made Comfortable and Reassured
Frank, a patient who attended treatment at WhiteSands Alcohol and Drug Rehab in Fort Myers, had attempted addiction treatment at multiple facilities before finding success at our addiction treatment center in Fort Myers.
"I've been to two prior rehabs and found this place to be the most accepting and beneficial," Frank says. "The staff truly cares about each individual that comes here." 
Our Fort Myers, FL facility offers treatment programs specific to the alcohol or drug addicts' particular needs, providing a personalized approach to addiction recovery. 
Whether you are struggling with alcohol addiction or drug abuse, our rehab centers can assist you throughout all levels of care, including sober living and transitional housing. We help patients who struggle with myriad addictions, including opioid addiction, prescription medication addiction, and mental illness. Drug or alcohol abuse is a disease that requires a qualified and reputable drug treatment center to overcome successfully. 
If you or a loved one are struggling with addiction, call WhiteSands Alcohol and Drug Rehab today at (877) 640-7820 to learn how we can help.
Customized Substance Abuse Recovery Programs 
Our addiction treatment center in Fort Myers offers personalized and customized recovery programs based on the unique struggles of the patient. We will determine the best inpatient and outpatient rehab programs for you by conducting a thorough patient assessment. Since we have locations throughout Florida, it doesn't matter if you are in Bonita Springs, Southwest Florida, West Palm Beach, Panama City, Pompano Beach, or Plant City; we can get you admitted to an inpatient rehab close to home. 
There are various types of recovery programs that patients may attend during their time in the inpatient program, depending on the types of addiction as well as the severity of it. Some of these include:
Medical detox at the detox center

Dual diagnosis 

Family therapy

Intensive outpatient treatment (IOP)

Partial hospitalization programs (PHP)
Patients can look forward to a successful recovery through individualized treatment and one-on-one therapy. Each patient is provided with a customized alcohol or drug addiction treatment program catered to their unique needs. Through various treatment programs, patients will not have to worry about a generic, institutionalized approach to addiction recovery. 
Discover the impact of legalized weed on addiction here:
Inpatient Rehab For Drug and Alcohol Abuse
Our addiction treatment center in Fort Myers, FL offers all care levels, making them the number one rated drug and alcohol rehab center in Florida. The drug treatment programs offered help uncover the driving force behind the addiction so a solid foundation for recovery can be made. The premier alcohol and drug rehab center also provide aftercare and relapse prevention programs once outpatient rehab has been completed, so patients can feel comfortable and confident in their recovery after treatment. 
If you or someone close to you is struggling with opioid addiction, alcohol abuse, or drug abuse, get in touch with the intake team at WhiteSands Treatment in Fort Myers, FL. We can offer you professional guidance and support during your time in treatment to feel confident and secure when you exit rehab. WhiteSands has helped tens of thousands of individuals successfully overcome addiction, and we can also help you. 
If you or a loved one needs help with abuse and/or treatment, please call the WhiteSands Treatment at (877) 855-3470. Our addiction specialists can assess your recovery needs and help you get the addiction treatment that provides the best chance for your long-term recovery.