Florida's #1 Addiction Treatment Center Provides Ketamine Therapy for Mental Health and Substance Use Disorders
Ketamine • Mental Illness and AddictionFlorida's #1 Addiction Treatment Center Provides Ketamine Therapy for Mental Health and Substance Use Disorders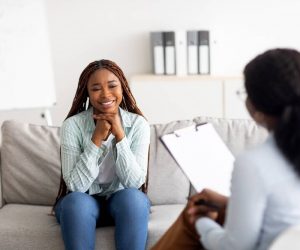 What Is Ketamine Therapy?
Ketamine therapy is a form of addiction and mental illness treatment that can help patients with treatment-resistant depression (TRD), opioid addiction, and mental illness. The therapy can provide relief to those who have tried traditional treatments without having any success. Many individuals who are at a loss of how to get help can benefit from ketamine treatments. The medications' fast-acting effects can relieve patients of their symptoms in just a single dose. 
If you or a loved one are struggling with addiction, call WhiteSands Alcohol and Drug Rehab today at (877) 640-7820 to learn how we can help.
How Ketamine Therapy Works
Ketamine therapy works by interacting with the receptors in the brain, repairing and restoring damaged neurotransmitters. When administered, ketamine binds to the NMDA receptors, increasing glutamate, which activates other transmitters in the brain responsible for creating pathways to promote synaptogenesis. This is a process that is responsible for mood, thought processes, and patterns, as well as cognition. The onset of ketamine often happens almost immediately after administration, and patients may feel the stabilizing effects exceptionally quickly. Due to the efficacy of ketamine therapy, a one-month treatment plan is the maximum length of time suggested for patients. 
There are two ways that ketamine can be administered/prescribed to patients:
Through ketamine infusion therapy (IV therapy)

Nasal spray (Spravato(R)) – FDA approved
WhiteSands Alcohol and Drug Rehab offers both forms of ketamine in their treatment plan for certain drug addictions and mental illnesses. Ketamine-assisted therapy is recognized for its ability to repair damaged neurotransmitters in the brain, resulting in the long-term management of addiction and mental illness. 
Where to Find Ketamine Therapy in Florida
WhiteSands Alcohol and Drug Rehab has ketamine infusion clinics where therapy is conducted in a professional medical setting and patients are monitored by clinicians/doctors. Whether you seek ketamine infusion for depression or alcohol and drug addiction, the facility can provide a unique treatment program for you.
Some of the other imperative and crucial programs offered at the ketamine treatment centers during inpatient treatment include: 
Relapse prevention

Aftercare

Sober living 
Having support and guidance post-treatment is essential, which is why WhiteSands offers aftercare support and relapse prevention plans for patients. Through cognitive behavioral therapy, patients will learn how to cope with environments and situations that may trigger them. 
When patients first enter WhiteSands Alcohol and Drug Rehab, they will undergo a patient evaluation to determine which ketamine therapy method suits them. Once this is determined, the dosage will be advised. The severity and gravity of the addiction or mental illness will dictate the dosage requirements for each patient.
Learn about the most common illegal drugs in our blog below:
Why WhiteSands is the #1 Addiction Treatment Center in Florida
Aside from offering myriad treatment options and all addiction and mental health care levels, WhiteSands Alcohol and Drug Rehab also provides amenities and top-notch patient accommodations. We promote a healthy and active rehab experience which is why we offer activities such as volleyball, basketball, a swimming pool, a boxing ring, a recreation center, an athletic complex, and so much more. We believe that integrating these is crucial to lasting recovery and sobriety. 
Whether you are in West Palm Beach, Palm Beach Gardens, Altamonte Springs, Bonita Springs, Fort Myers, or Pompano Beach, FL, we can help you. Depression treatment for a stress disorder or underlying mental illness should be customized to each patient; that is precisely what we at WhiteSands Alcohol and Drug Rehab do. Through dual diagnosis, which involves treatment for the underlying mental illness and the addiction, patients will have the support, tools, and guidance needed. 
There is no better time to seek help for your treatment-resistant depression, PTSD, or other mental illness than now. WhiteSands offers proven, evidence-based treatment modalities backed by medical directors for their efficacy and long-term effectiveness. This is because we work to uncover the issue at a core level and build a solid foundation for recovery and stability. We also ensure each patient is discharged with a recovery plan, so they understand precisely where to turn to in times of uncertainty. 
If you or a loved one needs help with abuse and/or treatment, please call the WhiteSands Treatment at (877) 855-3470. Our addiction specialists can assess your recovery needs and help you get the addiction treatment that provides the best chance for your long-term recovery.