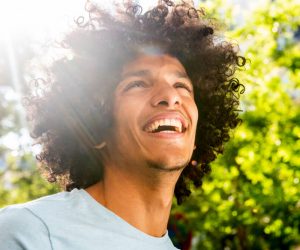 From the Specialists to the Amenities and Accommodations, the Patient Boasts About His Stay
WhiteSands Alcohol and Drug Rehab's Plant City addiction treatment center was crucial to Douglas completing his time in residential treatment. 
"If you are in need, this place is for you," he says. "Very caring staff, everyone has a case manager and a behavioral health specialist. Mine were fantastic". 
WhiteSands' alcohol and drug rehab center in Plant City offers patients the opportunity for long-term recovery. Throughout inpatient addiction treatment, patients will work one-on-one with a primary therapist who will aid in dual diagnosis and teach relapse prevention mechanisms. Alcohol and drug treatment in Plant City, FL incorporates a variety of programs and therapies, including life skills, that will help patients during outpatient treatment and beyond.
If you or a loved one are struggling with addiction, call WhiteSands Alcohol and Drug Rehab today at (877) 640-7820 to learn how we can help.
A Unique Residential Program Experience 
When patients attend our residential program for drug and alcohol addiction at our Plant City addiction treatment center, they will reside on the facility grounds for anywhere between 28 days up to 90 days for more severe substance abuse and mental health disorder cases. The facility does not institutionalize drug addiction treatment as many other facilities do. In fact, they provide individual therapy and personalized medication-assisted treatment (MAT) for each patient that enters the rehab facility. 
"I met a lot of really really good people here… I will never forget it," Douglas says. "And the staff and the classes were all very helpful."
Our rehab facility offers many amenities for patients to enjoy during their time in the residential program. Patients are treated as guests and can enjoy the comforts of home once treatment is complete for the day. "At night, you're able to have your phone as well as activities and conversation with other patients," he mentions.
Some of the types of treatment and rehab options available at WhiteSands Alcohol and Drug Rehab include:
Partial hospitalization programs (PHP)

Alcohol treatment 

Family therapy

Behavioral therapy 

Recovery meetings (including the facilitation of alcoholics anonymous)

Detox programs (drug and alcohol detox)

Intensive outpatient (IOP)

Individualized recovery programs for drug or alcohol abuse

SMART recovery 
A Personalized Addiction Treatment Program
Our treatment centers are unique in providing alcohol and drug abuse treatment programs individually. No two addictions are alike, so a generic treatment modality should not be applied. Our rehab center in Florida offers individualized treatment and recovery programs so that patients have every opportunity for success. 
Even if you are not in Plant City, we can arrange treatment near you. Contact our Plant City addiction treatment center team to learn more about inpatient rehabilitation, treatment programs, and intensive outpatient programs. It's time to get help for substance abuse, and your loved ones are counting on you to get better. Call our addiction treatment center in Plant City and learn how to manage your alcohol or drug abuse today. 
If you or a loved one needs help with abuse and/or treatment, please call the WhiteSands Treatment at (877) 855-3470. Our addiction specialists can assess your recovery needs and help you get the addiction treatment that provides the best chance for your long-term recovery.