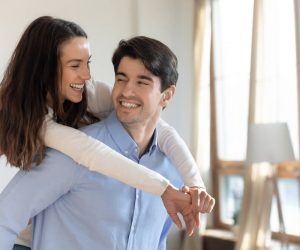 How Do You Care For Yourself if a Friend or Family Member Is Addicted?
Addiction is a disease that impacts more than the individual addict; it also affects you as an addict's loved one. While you may be focused on caring for people with addicted personalities, you must also care for yourself. Living with or being close to someone who struggles with drug addiction can be a lot for your mental health and physical health. 
Navigating addiction and substance use disorder to a recovery journey is tricky. To help cope with the situation, you must take steps and perform self-care tips to ensure your safety and physical health, like:
Keep yourself safe

Cease enabling behavior

Have a response plan if things get worse

Restrict your loved one's access to your money

Set healthy boundaries

Encourage treatment like alcoholism treatment in an inpatient rehab where they can provide medical advice

Prioritize self-care

Join a support group for addiction and alcoholism
If you or a loved one are struggling with addiction, call WhiteSands Alcohol and Drug Rehab today at (877) 640-7820 to learn how we can help.
Al-Anon's Do's and Don'ts for Friends and Family of Addicts 
Remember, it's not up to you to fix your addicted loved ones struggling with substance abuse and drug addiction. In fact, there are support groups, like Al-Anon, to help people who struggle with drug or alcohol abuse, substance abuse, drug detox, addiction, and alcoholism. 
For informational purposes, Al-Anon is a mutual support program for people affected by someone else's drinking. Here, individuals can share experiences and learn principles to help understand the dos and don'ts of self-care tips to cope with a loved one suffering from addiction or substance abuse and take care of yourself. 
Do's include:
Forgive

Be honest with yourself

Be humble

Take it easy–tension is harmful

Play–find recreation and hobbies

Keep on trying whenever you fail

Learn all the facts about alcoholism

Attend Al-Anon meetings often

Pray
Don'ts include:
Be self-righteous

Try to dominate, nag, scold, or complain

Lose your temper

Try to push anyone but yourself

Keep bringing up the past

Keep checking up on the alcoholic

Wallow in self-pity

Make threats you don't intend to carry out

Be over proactive

Be a doormat
See why alcohol makes people angry here:
Self-Care Practices Loved Ones of Addicts 
If you've ever been on a commercial flight, then you know the flight attendants encourage you to put your safety mask on before helping others in the case of an in-flight emergency. The same concept is genuine when helping a loved one struggling with addiction or substance abuse addiction–you must first take care of yourself. 
Whether your loved one suffering from addiction wants to seek medical attention, addiction treatment, drug rehab, or substance abuse treatment from a detox center treatment program is up to them. Still, you get to decide how to best care for yourself. Here are some self-care tips and practices for taking care of yourself.
Prioritize sleep
Did you know that sleeping at least seven hours of sleep can help you feel upbeat and rejuvenated? In fact, quality sleep is one of the critical foundations for good health, but sleeping for longer than nine hours can drain your energy and make you feel lethargic. 
Eat a well-balanced diet
What you eat matters. Food is fuel, and our brains need healthy nutrients from each meal to function well. Treat yourself to three good meals a day.
Get your body moving
Get up and get moving throughout the day, even if only for 10 minutes at a time. Remember, getting out in the sunshine can have many mood-lifting benefits that can help make you feel calm and more focused. 
Act with positive intent 
Incorporate positivity into your day through friends and family, books, music, TV shows, or something else. Whatever it is, try to use it to declutter the negativity from your life. 
For more information on self-care for people with an addict in the family, please contact WhiteSands Alcohol and Drug Rehab today.
If you or a loved one needs help with abuse and/or treatment, please call the WhiteSands Treatment at (877) 855-3470. Our addiction specialists can assess your recovery needs and help you get the addiction treatment that provides the best chance for your long-term recovery.