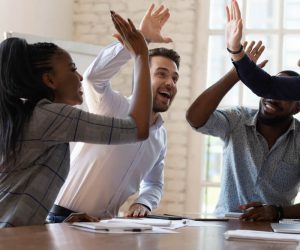 The Best Addiction Treatment Centers in Florida
WhiteSands Alcohol and Drug Rehab is the top choice for an addiction treatment center for Florida residents, as rated by Newsweek for the third year in a row, for the high levels of care and individualized treatment provided to every one of our patients. We see our patients' innate worth and understand the nature of drug and alcohol addiction. 
The progression of addiction develops over time for underlying causes resulting from emotions and traumas that have not been adequately addressed and treated. There is no shame in experiencing an alcohol or drug addiction, it can happen to anyone, and our team at WhiteSands provides a nonjudgmental, supportive environment that empowers patients to reclaim their life living in addiction recovery. 
Through our comprehensive treatment programs, patients can address the root causes of drug and alcohol addiction while developing the tools and life skills to maintain long-lasting success in addiction recovery. Our treatment centers within Florida offer top-tier evidence-based therapy methods, state-of-the-art amenities, and a diverse addiction treatment team that will support you in healing from your substance use disorders within your body, mind, and spirit. 
If you or a loved one are struggling with addiction, call WhiteSands Alcohol and Drug Rehab today at (877) 640-7820 to learn how we can help.
How Newsweek Ranks Addiction Treatment Centers
Each year, Newsweek reviews addiction treatment centers across the nation to rank the top treatment centers based on the quality of service, reputation, and accreditation within state standards. To gather the rankings for the treatment centers, Newsweek collects the results of surveys completed by physicians, health care professionals, and addiction treatment administrators. 
Surveys are based on collecting information on the accreditation standards of treatment facilities, quality of care provided, the service including types of treatment offered, accommodations within each recovery center, amenities provided to patients, and follow-up care is given to each patient upon completion of drug and alcohol rehab. Information collected within surveys will help gather the combined data of all categories ranking treatment centers that provide the highest levels of care within a whole-person integrated approach. 
Read more into how to teach your kids about the dangers of drugs and alcohol here:
An Interactive Lesson Guide for Parents and Teachers to Teach Kids About Drugs and Alcohol
How WhiteSands Alcohol and Drug Rehab Compares to the Competition 
WhiteSands Alcohol and Drug Rehab goes above and beyond compared to other industry standard addiction treatment centers within Florida and the United States. We see the value in providing each patient with an individualized treatment program centered around your specific needs for healing and addiction recovery. No patient has the same story and experiences with addiction, and your treatment program should be more than a one-size-fits-all approach. You deserve one-on-one attention from our team of dedicated, compassionate addiction counselors and health care professionals that are dedicated to your success in addiction recovery. 
WhiteSands Alcohol and Drug Rehab offers patients the following amenities and benefits within our inpatient rehab and outpatient treatment programs: 
Individualized treatment plans that provide a high staff-to-patient ratio to enable patients to have access to support anytime throughout your treatment process 

Staff and health care professionals that are highly credentialed and trained in the most effective addiction treatment processes

Access to individual and family therapy five times per week compared to other industry standard treatment centers offering one weekly session. 

Life skills program that is exclusive to WhiteSands. Patients can learn and develop healthy life skills and coping strategies that increase their success in addiction recovery. After discharge from addiction treatment, patients are offered follow-up and continued support within the life skills program. 

Patients are invited to reside within our treatment center in luxury, featuring a private bedroom with a personal bathroom and satellite TV. 

State-of-the-art physical health services, including a boxing gym, modern gym, and personal training with professional coaches and athletes 

Amenities within the treatment center can include swimming pools, volleyball courts, and basketball facilities. 
WhiteSands Alcohol and Drug Rehab are committed to raising the bar and standards for treatment programs and recovery centers by incorporating excellent levels of care and top-rated amenities that will promote a positive healing experience and journey. Contact WhiteSands Alcohol and Drug Rehab to start your treatment process today. We are waiting for your call. 
If you or a loved one needs help with abuse and/or treatment, please call the WhiteSands Treatment at (877) 855-3470. Our addiction specialists can assess your recovery needs and help you get the addiction treatment that provides the best chance for your long-term recovery.