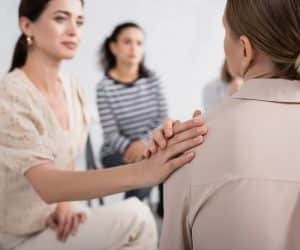 Fentanyl Addiction Facts 
Fentanyl has been making headlines as the leading cause of death for adults aged 18 to 45 years old, according to the U.S. Centers for Disease Control and Prevention (CDC). Pharmaceutical Fentanyl is a synthetic opioid that's 50 to 100 times more potent than Morphine. It is FDA approved for treating severe pain in patients, such as cancer patients or pain post-surgery. However, Fentanyl can be made illegally and mixed with heroin or cocaine, which has increased the rate of substance abuse, Fentanyl-related harm, overdose, and death in the U.S. 
According to a report by the nonprofit organization Families Against Fentanyl, Fentanyl-related deaths climbed from over 32,000 to 64,178 between April 2019 and April 2021. Between 2020 and 2021, the U.S. recorded nearly 79,000 Fentanyl deaths, and by the end of January 2021, the opioid overdose death rate in the U.S. involving synthetic opioids climbed more than 55% year-over-year. 
If you or a loved one are struggling with addiction, call WhiteSands Alcohol and Drug Rehab today at (877) 640-7820 to learn how we can help.
Signs a Loved One Is Using Fentanyl
Fentanyl should only be used as prescribed by a medical professional. Because of its addictive qualities, Fentanyl can cause chemical dependency and physical dependency in users. According to the Diagnostic and Statistical Manual of Mental Disorders, 5th edition (DSM-5), a person suffers from substance use disorder if at least two symptoms emerge within the same 12-month period. The more symptoms present, the higher the grade of use disorder. 
More Fentanyl is taken or is taken for a more extended period than intended

The user has the ongoing desire to stop abusing Fentanyl but is unable to do so

A significant portion of one's day, energy, time, and money is used to obtain the opioid drug

The person has urges or cravings for Fentanyl

The individual is not able to meet obligations at home, work, or school

Even if the drug use is causing problems, the person still decides to use and abuse this narcotic

Social isolation

The person continues abusing Fentanyl, even in dangerous situations like driving.

Use of Fentanyl continues, even though it's causing psychological problems

Drug tolerance is developed

Withdrawal symptoms occur when the person tries to stop using the opioid drug.
Learn about the dangers of Fentanyl and its potency in our blow below:
What Is Fentanyl Detox Like?
The first stop on the road to recovery is drug detox programs. Fentanyl detox and alcohol detox occurs when a drug user has gone without their opioid of choice and typically begin eight to 24 hours after the last drug dosage. To help ease the symptoms of drug withdrawal, many rehab centers offer patients medically assisted treatment (MAT) or medical detox. 
Treatment for Fentanyl Addiction in Tampa 
Regarding addiction treatment centers in Tampa, Florida, no one does it better than WhiteSands Alcohol and Drug Rehab. With flexible lengths of stay and versatile substance abuse and alcohol detox treatment program options, WhiteSands has what you need to achieve sober living, including:
Medical detox
One of the most effective addiction treatment methods is medically assisted treatment to help manage symptoms of withdrawal and drug detox. Several medications help patients control cravings, such as:
An opioid agonist, like Methadone

A partial opioid agonist, like Buprenorphine
Inpatient program/Residential treatment
Typically lasting 14 to 21 days, an inpatient program or residential drug rehab treatment center allows patients to live on-campus and receive various therapy over treatment. Therapies could include individual therapy, group therapy, family therapy, cognitive behavioral therapy, and more. 
Outpatient program/Intensive outpatient treatment
Similar to inpatient treatment, an outpatient drug rehab program offers the same services but at flexible times so individuals can continue living their daily lives. Outpatient treatment can last anywhere from 30 to 90 days. 
No matter where you are on your road to recovery, WhiteSands Alcohol and Drug Rehab Center have the detox programs, services, and resources you need to achieve sober living. Please contact us today to learn more.
If you or a loved one needs help with abuse and/or treatment, please call the WhiteSands Treatment at (877) 855-3470. Our addiction specialists can assess your recovery needs and help you get the addiction treatment that provides the best chance for your long-term recovery.