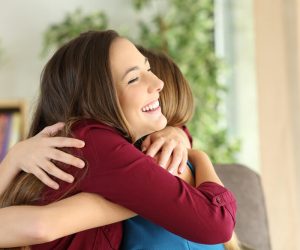 What Percentage of People Stay Sober After Rehab?
You may have heard stories of individuals who have entered into alcohol drug rehab, experienced relapse, and entered into addiction treatment programs multiple times. This often leads to questions about the effectiveness of drug or alcohol rehab and how many individuals find success in sober living after completing an addiction treatment program. 
It is important to remember that each person will have their own experience with addiction recovery and that relapse is often a part of the recovery process. As you learn and solidify tools for relapse prevention through addiction treatment programs, you will be able to increase your success rates in remaining in addiction recovery. As you embark on your addiction recovery program, you must see substance use disorder treatment as a lifelong commitment. Drug or alcohol addiction is a chronic disease that needs to be continuously monitored and maintained throughout your life. 
According to the National Institute on Drug Abuse, nearly 85% of individuals will experience a relapse within the first year after completing addiction treatment. 

Relapse rates will go down the longer you remain abstinent from substance abuse. Studies have shown that after two years of addiction recovery, the relapse rate will drop to 21.4%

The National Institute on Drug Abuse has shown gender differences in relapse rates, with 51% of women abstaining from drugs and alcohol after completing addiction treatment. In contrast, men have a rate of 25% that will remain sober from drugs and alcohol. 
If you or a loved one are struggling with addiction, call WhiteSands Alcohol and Drug Rehab today at (877) 640-7820 to learn how we can help.
5 Traits of People Who Stay on Track in Their Recovery 
The image of a person with a substance use disorder often has negative associations. Many who are not in active addiction don't see the strengths and positive traits that individuals with substance use disorders possess that ultimately will help them overcome their addiction to drugs and alcohol. Facing your drug and alcohol addiction head-on and committing to a life in addiction recovery requires admirable hard work and tenacity. The following are traits that individuals who are in addiction recovery have that work to foster a healthy life in addiction recovery: 
1. Courage
Taking steps to overcome your drug and alcohol addiction to enter into addiction treatment can be scary for some as you enter into an unknown place for a new healing process. Being open to becoming vulnerable to treatment processes requires courage. 
2. Self-awareness
Seeking addiction treatment demonstrates that you have a keen understanding of your drug or alcohol addiction's impacts on your life. 
3. Self-discipline
An alcohol or drug addiction forms your life, creating habits and routines centered around your substance abuse. Addiction treatment requires that individuals have the determination and self-discipline to create a new lifestyle of sober living. 
4. Resourcefulness
Amid alcohol or drug addiction, your time is consumed by thoughts and behaviors that work towards fuelling your addiction. Many will learn to be resourceful and find ways to obtain drugs or alcohol throughout their addiction. This trait of resourcefulness becomes a crucial part of your addiction recovery once you have decided to make the necessary change in your life and find any support you need to achieve your addiction recovery goals. 
5. Gratefulness
Many in addiction recovery will express an immense feeling of gratefulness. After living with a substance use disorder that has had significant impacts on your life and beginning to find your way into a new life of sober living, many people will reflect on what trials and tribulations have led to your addiction and how much your life has changed since getting sober.
Learn about the impact of marijuana legalization on addiction here:
What if You Relapse?
Addiction treatment goes beyond your time in inpatient rehab. It is a lifelong commitment that requires individuals to remain focused on maintaining their life in addiction recovery. Even after getting sober, life will still have its ups and downs and, in some cases, can test a person's sobriety leading to a relapse. It is important to remember that relapse is a part of the addiction recovery process. It does not reflect poorly on you or mean you are a failure. It is an opportunity for you to learn what coping skills and strategies are working well for you and make necessary changes in your life to help you maintain a sober life. The most important thing you can do after experiencing a relapse is to reach out for support and keep working towards your addiction recovery goals. You have what it takes to overcome addiction. Be patient and kind with yourself as you progress through your life in addiction recovery. 
If you or a loved one needs help with abuse and/or treatment, please call the WhiteSands Treatment at (877) 855-3470. Our addiction specialists can assess your recovery needs and help you get the addiction treatment that provides the best chance for your long-term recovery.