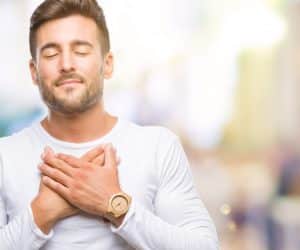 The Patient Is Pleased With His Time in Residential Treatment
Patient Steve attended WhiteSands' inpatient rehab in Tampa, Florida, as he struggled and needed help before his life spiraled completely out of control. 
"The staff, therapists, and doctors were amazing," Steve mentions. 
Patients will learn how to properly manage and cope with their drug and alcohol addiction through tailored treatment programs and individual therapies.  
WhiteSands in Tampa, FL is unique in providing a supportive environment that fosters recovery. When patients first enter the inpatient rehab, they will meet a team of clinicians, therapists, counselors, and staff members. They will be shown around the facility grounds to become familiar with the inpatient rehab center. If the patient requires a medical detox program, that will be the first program they take part in once they enter. 
If you or a loved one are struggling with addiction, call WhiteSands Alcohol and Drug Rehab today at (877) 640-7820 to learn how we can help.
The Inpatient Rehab Experience
The residential program at WhiteSands does not take a standardized approach. And instead, it is personalized to the unique needs of each patient. Recovery journeys are different for everyone, and by offering personalized treatment programs, the core of addiction or mental illness can be addressed. 
"The Clinical Director goes above and beyond her duty to make your stay as comfortable as she can," says Steve. 
WhiteSands offers all levels of care for addiction recovery as well as a variety of treatment options, such as including: 
Medically assisted detox (custom medical detox program – drug detox and alcohol detox)

Inpatient rehab/residential program

Outpatient programs 

Intensive outpatient, partial hospitalization 

Aftercare support

Life skills

Relapse prevention
Some of the different types of therapy offered include: 
Trauma therapy 

Massage therapy 

Holistic therapies 

Behavioral therapy

Yoga therapy 
Having an aftercare plan after alcohol or drug treatment can allow patients to re-enter day-to-day life with confidence that they can tackle triggers and temptation. The recovery process is not easy, but with help, support, guidance, and care, patients can rest assured that they always have an addiction and mental health treatment on their side. 
Discover sober things to do in Tampa after rehab in our blog below:
Contact WhiteSands Treatment Facility Now
The facility offers dual diagnosis treatment programs for those struggling with an underlying co-occurring disorder. When patients first enter, they will meet the team and be shown around the facility grounds. 
I would highly recommend them for anyone seeking drug and alcohol treatment," Steve says. 
Whether in Cape Coral, Panama City, Plant City, Hyde Park, North Tampa, or Tampa, FL, WhiteSands can help you manage your substance abuse, dual diagnosis, or drug and alcohol addiction through evidence-based treatment programs. It doesn't matter if you are struggling with opiate addiction, illicit drug addiction, prescription drug addiction, or alcohol addiction, WhiteSands can help you.
If you or someone close to you is struggling with substance abuse and addiction, get in touch with the team at WhiteSands Alcohol and Drug Rehab today to learn more about their recovery programs. Through various forms of therapy, such as cognitive behavioral and trauma therapy, patients will be able to uncover underlying issues so that they can move forward with their lives. 
If you or a loved one needs help with abuse and/or treatment, please call the WhiteSands Treatment at (877) 855-3470. Our addiction specialists can assess your recovery needs and help you get the addiction treatment that provides the best chance for your long-term recovery.