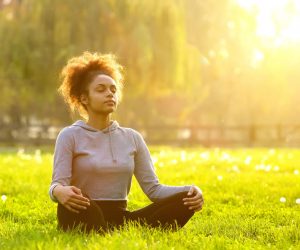 Why People Experience Anxiety During Addiction Treatment
Anxiety and drug and alcohol abuse have a problematic relationship, and they often go hand in hand. In fact, about one-third of people with substance use disorders also have a dual diagnosis, like anxiety disorder or depression. In some cases, mental illness occurs first and may cause individuals to self-medicate with drugs and alcohol to alleviate their symptoms. An alcohol or drug abuse problem sometimes paves the way to mental illness. Alcohol and drug addiction can change the brain's chemistry, resulting in a condition like anxiety disorder.
During addiction treatment, especially in the early stages, individuals may feel their mental health condition's symptoms magnify or intensify. Withdrawal can trigger a worsening of the development of anxiety symptoms. In fact, a person who didn't experience anxiety before may feel agitated or panicked during medical detox and during the early days or weeks of their substance abuse treatment. While these feelings are never pleasant, they are not uncommon at this time.
Like the body, the brain undergoes its own healing process. Healing from a drug or alcohol addiction is a gradual process. At WhiteSands Alcohol and Drug Rehab, we offer multiple levels of care for substance use disorders and clients with co-occurring disorders like generalized anxiety disorder or social anxiety for those who need dual diagnosis treatment. Fortunately, there are ways to cope with anxiety symptoms during early recovery, and our alcohol and drug addiction treatment center can help.
If you or a loved one are struggling with addiction, call WhiteSands Alcohol and Drug Rehab today at (877) 640-7820 to learn how we can help.
5 Ways to Cope with Anxiety in Early Sobriety
Remember, anxiety in recovery is not unusual. If you're struggling with anxiety during the early stages of your sobriety and recovery, these tips and coping mechanisms can help:
1. Maintain Your Schedule
A solid daily routine and schedule has a way of propping you up when you feel like you're emotionally veering into anxious thoughts. Follow your daily regimen (be sure to get adequate sleep), and don't skip your outpatient treatments or aftercare programs. They'll help keep your addiction recovery on track.
2. Consider Holistic Therapies
Holistic therapies such as yoga and mindfulness may help you dispel feelings of anxiety when they occur. Holistic and alternative treatment options like art or music therapy can be therapeutic for people who experience anxiety in recovery.
3. Medication
With proper medication management or medication-assisted treatment, you may be able to keep your anxiety disorder under control. Talk to your behavioral health clinician to discuss if a medication management plan is right for you.
4. Spend Time Outdoors
Sometimes walking or exercising outdoors can help alleviate symptoms when you're feeling anxious. Exercise releases feel-good endorphins that may ease your unpleasant anxiety symptoms.
5. Consult with Your Drug and Alcohol Detox and Rehab Center
Some addictions are prone to anxiety symptoms, including meth addiction, Xanax addiction, and cocaine addiction. That doesn't mean you should ignore your symptoms of anxiety. Discuss them with your treatment provider. You may need to revisit addiction treatments or enroll in behavioral therapy for a time.
Find out about the athletes who struggled with mental health here:
Start Your Recovery at WhiteSands
WhiteSands Alcohol and Drug Rehab features clinically driven drug and alcohol addiction treatment in a safe and welcoming setting. We believe that a comfortable guest makes a successful patient. We provide evidence-based addiction therapies and holistic treatments. Our recovery programs include medical detox, inpatient rehab, partial hospitalization programs, and intensive outpatient program options. Because we treat dual diagnoses, you can rely on us to support you when experiencing anxiety symptoms. Contact us to learn more about addiction treatments like individual therapy and cognitive behavioral therapy. We can help you through each stage of your addiction recovery journey.
If you or a loved one needs help with abuse and/or treatment, please call the WhiteSands Treatment at (877) 855-3470. Our addiction specialists can assess your recovery needs and help you get the addiction treatment that provides the best chance for your long-term recovery.