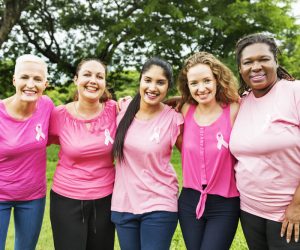 Alcohol and Increased Risk of Breast Cancer
Are you someone who enjoys a delicious cocktail on a night out with your friends or a tasty beer on game day? Find out why drinking alcohol increases your risk for certain types of cancer below, even if you follow public health moderation guidelines.
Cancer is generally a disease associated with aging, and the older you get the higher your risk of developing cancer is. However, drinking more than one alcoholic drink daily can also increase that risk. Studies have consistently shown that there is a link between alcohol consumption and breast cancer in women. Compared to women who drink no alcohol, women who average three drinks a week have a 6% higher chance of developing breast cancer. If you drink 14 drinks a week that risk goes up to 28%. Does this mean you will get breast cancer if you enjoy a social beverage? No, however when factoring in risk it's important to include this when you are looking at other habits and family history of breast cancer. If you've had a relative develop breast cancer reducing your alcohol consumption may be something you want to consider.
If you or a loved one are struggling with addiction, call WhiteSands Alcohol and Drug Rehab today at (877) 640-7820 to learn how we can help.
Why Does Alcohol Increase the Risk of Breast Cancer?
Studies show that in women drinking alcohol increases their risk of hormone-receptor-positive breast cancer. Alcohol messes with your estrogen levels, women who drink are shown to have consistently higher levels of estrogen than women who do not. Estrogen, a hormone our bodies produce, can encourage breast tissue growth and tissue density. Breast tissue density is known to increase your risk of developing cancer. Alcohol reduces your level of folate (vitamin b9) and also makes it harder for your body to absorb folate when you drink. Folate is crucial to how our DNA is made at the cellular level, if that process is disrupted and cells are damaged they can turn cancerous. When we consume alcohol, our bodies break it down into a chemical called acetaldehyde, a known carcinogen that also damages DNA. Damaging the DNA of cells can cause them to turn cancerous and lead to uncontrollable growth.
How Much Alcohol Increases Breast Cancer Risk
Even if you follow the moderation guidelines of your state or federal government, you still increase your risk of breast cancer. If you were born a woman and consume alcohol, your risk of breast cancer increases, even if you only have a couple of drinks a week. Although that risk is low it does increase with the number of drinks you have, if you have 7 drinks per week-one, a day-that risk is around 14% higher than women who don't drink at all. Every woman risks developing breast cancer regardless of alcohol; that risk is around 12%, or 1 out of 8 women will develop breast cancer in their lifetime. Add on that 14% from regular, moderate alcohol consumption, which is something to consider when evaluating your alcohol consumption.
Alcohol and Other Types of Cancer
Alcohol contributes directly to several other types of cancer, like mouth, throat, nose, esophagus, and colon. Drinking 3.5 drinks a day triples your chance of developing these diseases.
Learn how to treat a red face from alcohol below:
Breast Cancer Awareness Month
October is breast cancer awareness month, this is the perfect time to assess your risk of developing cancer and consider reducing your alcohol consumption to stay healthy. It's also a great time to do a self-exam. Breast cancer usually can't be prevented, but early screening and detection are key to surviving this terrible disease.
Need Help Quitting Alcohol?
If you or someone you love wants to stop drinking but is struggling to do so, you are not alone. About 1 in 25 women in the United States struggle with their drinking, which is even higher for men. There are around 88,000 deaths yearly due to alcohol consumption in America, preventable deaths that leave loved ones to grieve. Reach out to us today to begin your journey to sobriety.
If you or a loved one needs help with abuse and/or treatment, please call the WhiteSands Treatment at (877) 855-3470. Our addiction specialists can assess your recovery needs and help you get the addiction treatment that provides the best chance for your long-term recovery.