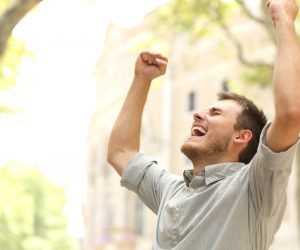 Thanks to Compassionate Staff, Patients Feel at Ease During Their Time in Addiction Recovery
When Taylor completed his stay at WhiteSands' Fort Myers addiction treatment center, he cited the staff for his success at the rehab facility.
"WhiteSands is an amazing facility," he says. "The staff truly care about your well-being and your successful recovery."
Individualized treatment is crafted on a unique basis and considers any underlying cause of substance abuse. Often, alcohol or drug addicts have an undiagnosed mental illness, and to lessen their symptoms, they self-medicate. Unfortunately, this takes them down a very dark and dangerous path where the vicious cycle inevitably leads to addiction.
Through the inpatient program, patients will participate in various programs such as cognitive behavioral therapy, family therapy, SMART recovery, and life skills as part of the treatment plans offered. The Fort Myers addiction treatment center offers all levels of care and a full continuum of treatment options. Beginning with the admissions process through to outpatient rehab and discharge, the clinician guides patients through every step.
If you or a loved one are struggling with addiction, call WhiteSands Alcohol and Drug Rehab today at (877) 640-7820 to learn how we can help.
Evidence-based Treatment for Drug and Alcohol Addiction
WhiteSands Alcohol and Drug Rehab leverages evidence-based drug and alcohol addiction treatment and dual diagnosis treatment to help patients overcome and manage their struggles. Throughout all levels of care, patients will be provided with guidance, care, therapy, and unwavering support.
Some of the different treatment programs, recovery programs, and levels of care offered at the facilities' Florida drug and alcohol rehab center include:
Medical detox programs 

Inpatient rehabilitation/residential treatment

Intensive Outpatient

Partial hospitalization program PHP

Mental health treatment

Relapse prevention programs

Cognitive behavioral therapy 
Alcohol and drug treatment can be life-saving. When you are in active addiction, alcohol and drugs can take your life. Addiction and drug abuse are life-threatening diseases that are chronic and progressive. Without help from a quality treatment facility, tomorrow is never promised. 
WhiteSands Alcohol and Drug Rehab has helped thousands of individuals obtain and sustain sobriety. They have a track record of success, providing thorough aftercare and relapse prevention plan for each patient. 
Find out about the meth addiction recovery rate here:
Return Home With Confidence After Treatment
The treatment center admissions team will conduct an insurance verification to see what is covered under your plan. Once this is complete, the team will craft a personalized and unique alcohol or drug addiction treatment program for you. The rehab program will be tailored to your specific and individualized needs. Whether you require a dual diagnosis for a co-occurring disorder/mental illness, medication-assisted treatment (MAT) to regulate and stabilize, or outpatient treatment for direction, guidance, and clarity, WhiteSands Alcohol and Drug Rehab can help.
"I was able to learn so much about how to heal through a great therapist," Taylor says.
Our addiction treatment team sets patients up with outpatient therapies designed to help them navigate sobriety confidently. Continuing care is of utmost importance regarding sustained sobriety, and outpatient programs help reinforce healthy and constructive relapse prevention skills. The sooner you get help, the quicker you'll be able to lead a life that is no longer controlled by this devastating addiction. 
The premier, top-rated rehab facility is waiting to help you, so pick up the phone and get in touch with our Fort Myers addiction treatment center today.
If you or a loved one needs help with abuse and/or treatment, please call the WhiteSands Treatment at (877) 855-3470. Our addiction specialists can assess your recovery needs and help you get the addiction treatment that provides the best chance for your long-term recovery.