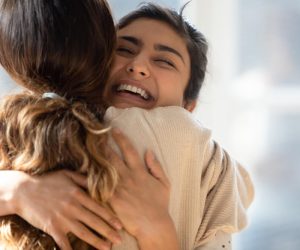 By Creating a Positive and Supportive Environment, WhiteSands has a High Patient Success Rate
Hope attended a rehab program at the WhiteSands Alcohol and Drug Rehab Center in Tampa, Florida, and is currently in substance abuse recovery as she works toward sustained sobriety. The treatment center in Tampa is a leading provider of individualized treatment for substance abuse and mental health and has a high success rate of patients who maintain their sobriety long-term once they re-enter day-to-day civilian life after rehab. The roster of treatment centers that WhiteSands Alcohol and Drug Rehab has across Florida ensures that patients have access to care close to home and that each patient is provided with an aftercare program so they understand where to turn to in times of uncertainty and duress.
If you or a loved one are struggling with addiction, call WhiteSands Alcohol and Drug Rehab today at (877) 640-7820 to learn how we can help.
Navigating the Recovery Process
A new life of sobriety is an adjustment, to say the least, and recovery journeys vary from person to person. The WhiteSands Alcohol and Drug Rehab Center in Tampa and their team of qualified clinicians, alongside the clinical director, help patients reach long-term sobriety. 
Some ways that the drug and alcohol rehab helps patients on the recovery journey include:
Life skills training

Relapse prevention techniques and outreach programs

Daynight treatment

Family therapy program

Accelerated resolution therapy

Sober living facilitation 

Mental health treatment

Trauma therapy

Dual diagnosis treatment

SMART recovery 
Because the facility offers all levels of care, patients are guided throughout each stage in the recovery process, from inpatient residential treatment to outpatient rehab, partial hospitalization, and beyond. 

Customized Addiction Recovery Programs
Our rehab center in Florida offer treatment programs that are unique to the personal needs of the patient. Specialized treatment means that patients get the individual care and attention they need. From the behavioral therapy program to the partial hospitalization programs, alcohol rehab programs, and medical detox, patients will be guided by board-certified specialists at the rehab center in Tampa who are experts in their field. 
The facility truly cares about the success of patients as well as their happiness during treatment. The treatment facility offers a recreation center directly on-site where patients can enjoy a host of amenities once they complete their alcohol or drug rehab program for the day. 
Our treatment centers do not take a standardized, generic approach to outpatient or inpatient rehab. Rather, they provide customized treatment, counseling, and therapy unique to the patient's struggles. 
When a strong focus on the well-being of patients is at the forefront of treatment, patients are much more receptive to treatment and success in recovery. When patients can exert energy in a healthy and constructive manner, such as through the on-site boxing program, they are also developing new hobbies and habits they can take with them once they have completed their time at the center in Tampa, Florida.
Find out tips on how to get crack out of your system here:
Getting Substance Abuse Treatment Now
If you or someone close to you is struggling, WhiteSands Alcohol and Drug Rehab offers customized addiction therapies at our alcohol and drug rehab center in Tampa. Treatment plans are crafted on the specific needs of each patient who walks through the doors of the facility, and no one is provided with a one-size-fits-all recovery plan. Drug and alcohol abuse requires an evidence-based addiction treatment program, and that's precisely what WhiteSands Alcohol and Drug Rehab provides. The staff arranges this if you require detox programs before you enter inpatient treatment. The admission process is quick and easy, so pick up the phone and call our Alcohol and Drug Rehab Center in Tampa now.
If you or a loved one needs help with abuse and/or treatment, please call the WhiteSands Treatment at (877) 855-3470. Our addiction specialists can assess your recovery needs and help you get the addiction treatment that provides the best chance for your long-term recovery.