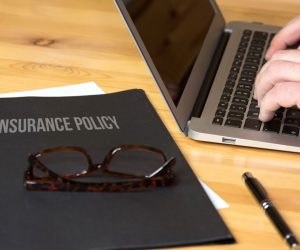 Using Florida Blue Insurance to Cover Addiction Treatment
Florida Blue addiction treatment is lifesaving, high-quality care available for free to all Floridians. Florida Blue, the local, state-level version of Blue Cross/Blue Shield, issued a statement announcing the program's kick-off on September 1st, 2022, as part of National Recovery Month. As a part of the program, ATLAS (Addiction Treatment Locator, Assessment and Standards platform) was officially launched in the state by the national nonprofit, Shatterproof.
As a member of the abuse and addiction recovery community, WhiteSands Alcohol and Drug Rehab has consistently promoted the idea that there are recovery programs for everyone willing to commit to making a change in their life. Alcohol abuse, alcohol addiction, drug abuse, and drug addiction treatment programs should be available to everyone, regardless of their demographics or financial status. Please call us today to learn more about Florida Blue addiction treatment and any other programs, as well as the levels of care and types of treatments we offer.
Navigating any part of the healthcare system can sometimes be challenging, especially if it is your first time looking for a particular type of care. The new Florida Blue addiction treatment program was built to help people find their needs. 
At WhiteSands Alcohol and Drug Rehab, we are always available to answer any questions about the types of treatment offered, accepted insurers, payment options, and our patients' experiences. There are also a lot of resources available in the new portal, treatmentATLAS.org. Whether you are looking for care for yourself or one of your loved ones, it is always good to get as much information as possible before you make an essential decision about substance abuse treatment. Many people we work with did not even realize that their insurance would cover any addiction treatment, which can make a big difference when deciding to commit to a program for Substance Use Disorders. 
If you or a loved one are struggling with addiction, call WhiteSands Alcohol and Drug Rehab today at (877) 640-7820 to learn how we can help.
How Much Does Addiction Treatment Cost With Insurance?
One of the most frequent questions we get when we speak to someone seeking substance abuse treatment options is how much does it cost? Followed up by, how much does addiction treatment cost with insurance? The answer, without trying to avoid the question, is that it varies. With the new Florida Blue addiction treatment program, some programs start at no cost to individuals. Outside of free drug detox, substance abuse, and addiction treatment programs, many factors can influence the actual cost of rehab for any given individual. 
Learn ways parents can prevent drug abuse here:
Factors That Influence the Cost of Rehab 
At WhiteSands Alcohol and Drug Rehab, we have treatment facilities that offer many levels of care, types of treatments, and environments for people to take advantage of throughout Florida. Like with almost any kind of service, costs can vary due to the types of treatments a person receives, how much treatment a person needs, the type of rehab facility an individual will choose, and the length of stay if they participate in a residential inpatient treatment program. How much abuse and addiction treatment a person needs refers to how long they will take part in a rehab program (weeks, months, etc.) and how frequently they will participate in individual therapy or group counseling. Inpatient rehab is typically more expensive than outpatient treatment due to factors like meals, housing, and around-the-clock staffing. 

How to Verify Your Florida Blue Insurance Benefits 
One of the best bits of advice anyone can receive when it comes to seeking alcohol rehab or drug rehab care is asking many questions. So please feel free to call any time to have your benefits verified and get a realistic idea of how much treatment will cost based on your unique needs and coverage.
If you or a loved one needs help with abuse and/or treatment, please call the WhiteSands Treatment at (877) 855-3470. Our addiction specialists can assess your recovery needs and help you get the addiction treatment that provides the best chance for your long-term recovery.