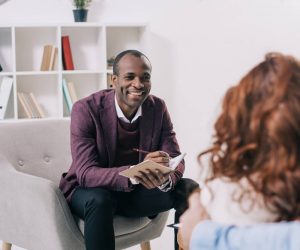 The Importance of Addiction Treatment for Drug and Alcohol Abuse
Substance abuse is a destructive force affecting your health, livelihood, and quality of life, and it also negatively affects those around you. Treating drug addiction and alcohol use disorder often takes much more than simply saying, "I quit." You will likely require professional intervention, especially if you have been using substances for a long time or binging.
Some of the reasons addiction treatment in DeLand is beneficial to include the following:
It provides a healing and supportive environment, structure, healthy routines, and encouragement to adopt a healthy lifestyle.

The underlying causes of addiction are treated, and you learn essential relapse prevention skills and stress reduction skills that you can use for the rest of your life.

A variety of therapies and treatments work to heal the body, mind, and spirit together in a holistic full-patient approach. You are not "an addict." You are a person who is in rehab for a treatable substance use disorder

Medical care is provided around-the-clock while inpatient treatment ensures you are safe and cared for so you can focus on healing.

It costs less in the long run than not getting any treatment, considering the cost of the substances, future medical bills, and loss of income, not to mention the emotional and psychological toll of substance abuse.
If you or a loved one are struggling with addiction, call WhiteSands Alcohol and Drug Rehab today at (877) 640-7820 to learn how we can help.
What Happens During Addiction Treatment?
When you arrive at WhiteSands, we will first conduct a medical and psychological assessment to learn more about you and your needs. This process helps us understand what you want to get out of your time with us, and we can figure out if you have medical needs or mental health issues that require treatment as you detox and rehabilitate.
After your assessment, most people will begin a detox program. We offer medically assisted detox to help you through the first stage of rehabilitation: removing toxins from the body. This program includes:
24-hour medical care and supervision provided by doctors and nursing staff to keep you safe

FDA-approved prescription drugs to help with acute pain, nausea, and other distressing symptoms, with long-term medication-assisted treatment plans provided to those who need it

Mental health care, therapy, and counseling

Trauma-informed, caring, and non-judgmental treatment every step of the way.
After detox, many patients are recommended to stay in our luxury inpatient (residential) rehab for 30 to 90 days. You will have a structured schedule of treatments in the mornings and afternoons, with a lunch break between, and in the evenings, you become our guest, with access to delicious food, spa treatments, and our recreation center. At WhiteSands Alcohol and Drug Rehab, we offer patient-first programming, with care that includes:
Counseling

Behavioral therapy

Family therapy

Education

Relapse prevention training

Group therapy

Physical health program with access to personal trainers, a full boxing gym, and a swimming pool
Benefits of Engaging in Addiction Treatment
The more engaged and truthful in addiction treatment DeLand residents are, the better the outcome will be. Some of the benefits you will see when you engage fully in your treatment include the following:
You can break the addictive cycle by committing to yourself and your health, learning about addiction, and healing the underlying issues that caused your addiction.

Your new healthy habits and practices can carry over into your life when you leave rehab. You will sleep better, eat healthier, and exercise regularly, introducing self-care into your everyday routine.

You will gain new friends and a sober community if you participate freely in group therapy and support groups.

You can rebuild relationships with loved ones you may have hurt due to addiction.

You will stay motivated and better your life by continuing to work toward your recovery goals.
Check out tips to learn how to get crack out of your system here:
What Happens After Initial Addiction Treatment?
After you complete your detox and inpatient addiction treatment at WhiteSands Alcohol and Drug Rehab, we offer several outpatient options for you to choose from. These are different continuations of your rehab program where you live outside the treatment center, coming in for therapy, holistic treatments, mental health programs, and other care on a pre-arranged schedule.
Outpatient levels of care at WhiteSands Alcohol and Drug Rehab includes:
The Partial Hospitalization Program (PHP)
The partial hospitalization program is usually a short-term program lasting 10 to 20 days, providing full days of treatment, 5 or 6 days a week, with:
5 hours of group therapy per day

Several individual therapy sessions per week

A weekly psychiatrist appointment

Access to all the amenities of an inpatient treatment plan

Medication management services and continued medical care if needed
Patients will gradually begin to take on regular life responsibilities like cooking, maintaining their own schedule, and other life skills to not become overwhelmed with the freedom and responsibility that comes with living and sleeping at home or in a sober living home away from the treatment center.
The Intensive Outpatient Program (IOP)
The intensive outpatient program can last anywhere from 30 to 90 days on average. The IOP is three days or nights per week, with:
Daily check-ins with a life skills guide for 90 days

Three sessions of 1-hour group therapy during each visit

One-on-one behavioral health and therapy appointments

Medication management services and continued medical care if needed
The IOP provides a more flexible schedule, with treatments arranged around your life so you can return to full- or part-time work or school. You can also live at home or in a sober living home and begin to transition back to your everyday life while still receiving strong support and addiction treatments.
Outpatient Rehab
Outpatient rehab provides addiction treatments DeLand residents can access at their convenience, with a continuity of care and support that can change and grow as your needs evolve over time. You will have continued access to the following:
Medical care

Prescription medications

Psychiatric care

Case management services

Life skills development services

Aftercare
Whatever your needs are, we provide a customized treatment plan, including long-term aftercare that lasts a lifetime, so you will always have somewhere to turn if you need additional support, including:
Support groups

Therapy appointments

Alumni meetings

Sober gatherings and activities
Work With Our Addiction Treatment Team in DeLand
WhiteSands Alcohol and Drug Rehab offers access to three luxury inpatient and 14 outpatient alcohol and drug treatment centers across Florida, providing high-quality addiction treatment that DeLand residents will benefit from. We are known throughout the country to offer high-quality care and services, luxury accommodations and amenities, and accredited medical professionals. You can rest easy knowing that your treatments are safe and effective, and you will be as comfortable as possible as you rehabilitate with us.
Working with our addiction treatment team will help you to heal the underlying root of your addiction, gain new healthy behaviors and habits, and treat co-occurring mental health issues through dual diagnosis programs. You will have all the long-term support you need as you work through our continuum of care, with lifelong aftercare that you can return to no matter how long it's been. Please contact the WhiteSands team today for insurance verification or to learn more about our comprehensive luxury drug and alcohol addiction treatment programs. We are here for you.
If you or a loved one needs help with abuse and/or treatment, please call the WhiteSands Treatment at (877) 855-3470. Our addiction specialists can assess your recovery needs and help you get the addiction treatment that provides the best chance for your long-term recovery.