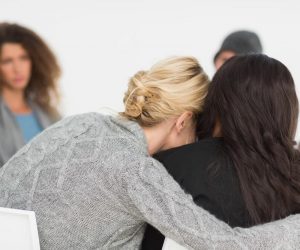 Signs You Need Addiction Treatment in Florida
If you suspect a loved one is struggling with drug or alcohol addiction, there are certain symptoms to note. Understanding these symptoms and their gravity can help get an individual into treatment so they can obtain the help they need. When you can identify the symptoms in either a loved one or yourself, it may mean that you need addiction treatment.
Some of the signs that you need addiction treatment include:
You can no longer control your drug or alcohol use. Moderation no longer exists
Making bad decisions, having poor judgment
Waking up in the morning with extreme guilt but still not able to control the substance abuse
Attempts to stop cold turkey repeatedly without success
Becoming defensive when the topic of drug and alcohol abuse is brought up
If you feel as though a loved one or yourself has begun to prioritize drugs or alcohol over family, friends, work, and responsibilities, it may indicate a substance abuse problem. It can be hard to admit that you struggle with addiction, and denial is common in addicts. The truth is, addiction does not go away on its own, no matter how hard you try to suppress the urges, cravings, pressures, and desires. It is a disease that requires treatment, just as other diseases do, and without it, is life-threatening.
If you or a loved one are struggling with addiction, call WhiteSands Alcohol and Drug Rehab today at (877) 640-7820 to learn how we can help.
What Types of Addiction Treatment Are Available At a Fort Myers Rehab?
WhiteSands Treatment in Fort Myers offers all levels of care and a full continuum of treatment options for struggling patients. Whether you are struggling with drug or alcohol addiction or require mental health intervention, the treatment center in Fort Myers can help you. Some of the treatment methods, modalities, and programs offered at the facility include:
Medically-assisted detoxification
Utilizing medications that help ease cravings and manage withdrawal symptoms
Inpatient residential treatment
Outpatient treatment
Intensive outpatient (IOP)
Partial hospitalization (PHP)
Dual diagnosis treatment
Comorbidity
Co-occurring disorders
MAT (medication-assisted treatment)
Aftercare and relapse prevention
Sober living and transitional housing
Alumni program
Our Florida treatment facility offers personalized addiction treatment programs based on each individual's needs. While some individuals will require dual diagnosis treatment to manage their underlying co-occurring disorder, others may not. The addiction can be addressed through counseling, rehab, and individualized therapy. Coping mechanisms, trigger management skills, and healing tactics are integrated into each patient's recovery program.
Addiction is a very complex disease that affects more than 20 million Americans. Unfortunately, only a fraction of those who struggle with addiction and mental illness receive care and treatment. Quality treatment modalities address the underlying causes and driving forces behind addiction, as well as the symptoms associated with it.
Beginning Addiction Treatment in Detox
Before starting drug or alcohol addiction treatment, most patients will require a period of medical detox. Depending on the severity of the addiction, a longer or shorter period of detox will be recommended. There are different types of detox medications for different addictions and depending on how long the individual has been an addict, the appropriate medication and length of time in detox will be recommended. Some of the medications used for drug and alcohol detox include:
Methadone
For opioid addiction and withdrawal management
Suboxone
Helps to lessen cravings and urges; mitigates the desire to use. Used for opioid addiction
Buprenorphine
A partial opioid agonist; used to ease opioid and heroin cravings and withdrawal symptoms
Naltrexone
Used for opioid or alcohol use disorders (AUD); often used for medication-assisted treatment (MAT)
Acamprosate
Reduces physical effects of withdrawal; stabilizes patients who struggle with alcoholism
Disulfiram
Effective in lessening the desire to drink alcohol; makes drinking alcohol uncomfortable due to the absence of an enzyme essential to metabolize ethanol
Typically, patients spend between three and seven days in medically supervised detoxification. During this time they will be monitored on an around-the-clock basis by a registered nurse who is experienced in medical detox. Patients will gradually be weaned off the substance of abuse in a controlled and comfortable environment and provided with everything they need to make the process as seamless as possible. Patients will be given a stronger dose of detox medications during the first days of detox, and this dosage will lessen over the course of detox until the patient is completely clean. At this point, they are ready to begin inpatient treatment at WhiteSands residential treatment center.
Luckily, the facility in Fort Myers offers all levels of care directly on-site, so patients do not have to transition between different centers for each new level of care. We make the recovery process as smooth and orderly as possible to help alleviate any sort of stress or uncertainty that patients may have during this time.
Learn the impact of marijuana legalization here:
Addiction Therapy As Part of Your Treatment
Understanding the driving force behind your addiction is the foundation of successful recovery. Through one-on-one therapy with a board-certified addiction specialist, patients will understand why they fell into addiction by dissecting their past and present and digging deep into the psyche to locate the specific reasons. Whether it is suppressed trauma or other factors, psychotherapy will help patients better understand their addiction so they can confidently tackle treatment.
Some of the treatments and therapies that may be integrated into a patient's program include:
Cognitive behavioral therapy (CBT)
Family therapy
Dialectical behavioral therapy (DBT)
Eye movement desensitization and reprocessing (EMDR)
Through personalized therapeutic techniques, patients will experience a boost in self-esteem and self-worth as an outcome of their dedication to improving. WhiteSands also facilitates 12-step therapy for patients which promotes continued, ongoing support for patients once treatment is complete through weekly peer support groups. Some of the two most popular meetings include Narcotics Anonymous (NA) and Alcoholics Anonymous (AA).
Set Up a Plan for Addiction Treatment Today
A structured, comprehensive drug or alcohol abuse treatment program is required as the first step toward successful recovery. If you are looking for addiction treatment in Florida, contact the intake team at WhiteSands Treatment today. They will help construct an addiction treatment plan for you that is uniquely customized for you.
The intake and admissions staff with conduct an in-depth patient consultation that includes insurance verification and coverage. From here, it will be determined what type of treatment programs and therapies are covered under your plan. The staff will help you understand your treatment options and will guide you in taking the next steps.
Drug and alcohol addiction treatment are very effective when the individual follows the treatment plan constructed for them. When individuals are serious about their recovery and dedicated to this journey, they are much more successful in long-term sobriety. It's time to get the help you need; get in touch with WhiteSands Treatment today. While there is no cure for addiction and substance use disorder (SUD), it can be successfully treated and managed. You can regain control of your life once again; there is hope. You are already in the recovery mindset as soon as you decide that you can no longer continue on this destructive path. This is often the most difficult part of the entire recovery process.
If you or a loved one needs help with abuse and/or treatment, please call the WhiteSands Treatment at (877) 855-3470. Our addiction specialists can assess your recovery needs and help you get the addiction treatment that provides the best chance for your long-term recovery.